In what appears to be an effort to rectify the iPhone battery drain caused by iOS, U.S. Patent information shows Apple is developing ways to increase the life of its rechargeable Lithium batteries. That's good, but there's no way to say how long the fix will take. In the meantime, following a few simple guidelines can dramatically prolong iPhone battery life and increase the time between charges.
The first step is assessing your battery's factory specifications versus its actual ability to hold a charge in the real world
According to Apple, the iPhones' battery has up to 14 hours calling time on the 3G network. For your internet use, iPhones currently have up to 12 hours on 3G, 12 hours on LTE, and 14 hours on WiFi. Additionally, iPhones offer 13 hours of video viewing and 40 hours of audio time. Additionally, the iPhones' charge lasts through 500 standby hours – that time between calls, Internet browsing, texting or other activities when the phone is idle. For your particular phone model's battery technical specifications, check Apple's compare site.
Your iPhone Battery's Lifespan
Armed with that knowledge, the next step is to determine your phone's actual battery lifespan under its current settings. Regular monitoring of usage statistics and battery charge retention is necessary so don't overlook it. If you know how long your specific iPhone habits affect battery usage, there are simple ways to ensure maximum advantage.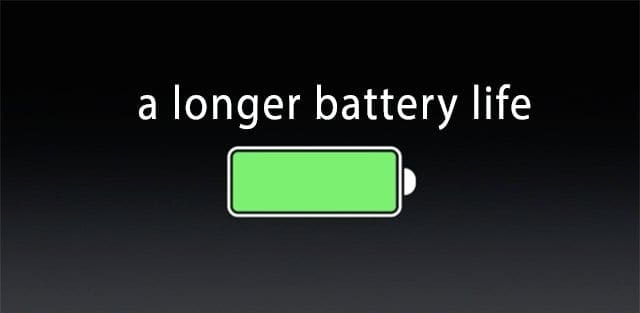 To view your phone usage statistics, touch Settings on the Home screen and select Settings > General > Battery (for older iPhones, General > Usage.) Look at the Time since last full charge tab and two items will be visible. Usage is the measure of time the iPhone has been in use since its last full charge. When your phone is fully charged these rules reset to 0 minutes (as shown in the image below.)
Your iPhone's Usage includes phone calls, listening to music or watching videos, browsing the Internet, sending or receiving texts and emails. But it also includes background tasks such as auto-checking email.
The second category, Standby, is the entire time the iPhone has been powered up, including while idle, since its last full charge.
Maintain Your Battery Health
Above and beyond all else, to properly manage your iPhone battery, and ensure maximum usage capabilities, keep your iPhone out of high – either direct or indirect – heat. The iPhone is designed to work best at room temperature – about 72 degrees Fahrenheit or 22 degrees Celsius. Never leave an iPhone exposed to the sun or in a hot vehicle, even in a console. It is also not a good idea to charge an iPhone while it is in a carrying case. This can cause the iPhone to heat up unnecessarily and possibly affect the battery.
Update Your iOS
Another good idea is to perform frequent system upgrades. You do this with your home or laptop computer all the time, and the iPhone is no different. It is also important to use your iPhone regularly. Phones that are left for prolonged periods without use can sustain reduced battery life. At a minimum, iPhones should receive a full charge at least once a month.
Battery Diet
Now put your iPhone on a much-needed diet to eliminate unnecessary or background programs that could be eating your battery's charge.
Here's how to stick to your Battery Diet
These applications that include things like maps and navigators are battery hogs and should be turned off when not in use. To disable, go to Settings>General>Location Services.
No pushing
Or at least limit the number of applications, like Mail, that are allowed to push notifications or email to the iPhone. Programs like Instant Messaging use the Apple Push Notification service to let the user know when they've received a new message or other data. These alerts should be disabled when the program is not in use. To do that, go to Settings>Notifications and turn Notifications to Off. To turn off push mail applications like Microsoft Exchange or Yahoo go to Settings and select Mail>Accounts>Fetch New Data>Push>Toggle Off.
Don't Auto-Check multiple email accounts
Limit the number of email accounts that are automatically checked for new messages. To turn off multiple accounts, go to Settings and follow the Mail> Accounts and choose the email account to remove; then touch Delete Account.
Lock it up
Another easy way to prolong battery life is to lock your iPhone when not using the device. You will still be able to receive calls and texts, but the phone will not function until it is unlocked again. To lock an iPhone press the Sleep/Wake button.
If it seems too bright, it probably is
Adjust the brightness on your iPhone to get more life out of your battery. Under Settings, drag the slider left to dim the screen's brightness level. Better yet, turn on Auto-Brightness and allow your iPhone to make screen brightness adjustments based on lighting conditions. To turn on Auto-Brightness go to Settings and turn the function on.
Fetch data selectively
Email and other programs can conveniently grab new information at specific intervals, but the process can significantly drain battery life. It is better to check for email and other data manually. From the Home screen select Settings>Mail>Accounts>Fetch New Data>Manually. If you don't want to turn off the fetching function completely, you can increase the time between fetches by going to Calendars>Accounts>Fetch New Data>Hourly.
Know when to WiFi
There is no need to have WiFi running if you seldom have an actual need for the function. But if you are a heavy Internet browser, using WiFi instead of the cellular data network can prolong battery life, and it may be more beneficial to leave it on. To turn off the WiFi function, go to Settings>Wi-Fi and set it to Off.
Turn off Bluetooth
Again, if you don't use it get rid of it. Turn off Bluetooth by going to Settings and choosing General>Bluetooth>Off.
Airplane Mode isn't just for airplanes:
iPhones continue to seek a connection when in low or no coverage areas. To save battery life in this situation, go to Settings >Air Plane Mode > On. While in this mode, you will not be able to make or receive calls until a normal function is restored.
Say N-O to the E-Q
Your iPhone's equalizer will decrease battery life unless turned off. Turn the EQ off by going to Settings >Music>EQ>Off.
Obsessed with tech since the early arrival of A/UX on Apple, Sudz (SK) is responsible for the original editorial direction of AppleToolBox. He is based out of Los Angeles, CA.
Sudz specializes in covering all things macOS, having reviewed dozens of OS X and macOS developments over the years.
In a former life, Sudz worked helping Fortune 100 companies with their technology and business transformation aspirations.