Suppose someone emailed you a photo attachment in an email.  Here is how to save that photo to your photo gallery on your iPad.
1.  With the email open, tap and hold your finger on the photo that's embeded in the email.
2.  A dialogue box will come up as shown below…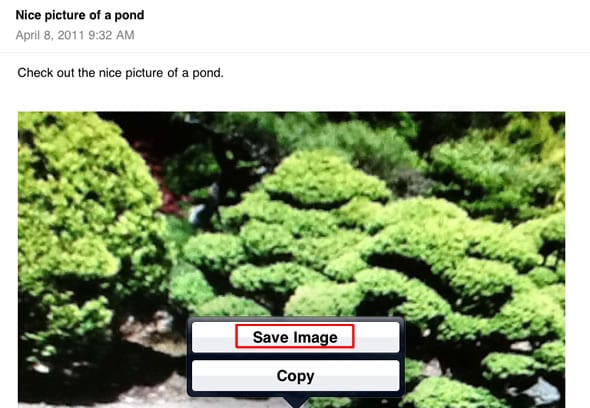 3.  Tap on "Save Image"
4. That's it. The photo is now saved to your photo gallery, which is also known as the Photo app on your iPad.
5.  You go to the Photo app, by clicking on Photos on your Home screen.  See your saved photo there …