We love using iMessage!  It makes communicating with friends and family so much easier, especially in times where having a conversation is not possible or not recommended (think movies or workplaces.)  So when you stumble across iMessage not working, it's very frustrating.
Several of our readers report an issue in which iMessage service is not working properly on iPhone, iPod Touch and/or iPad. For instance, iMessage doesn't send or receive messages.
Related articles:
Yes, There is a Difference Between SMS and iMessage!
This one we all forget–sometimes.  iMessages work between Apple Products only–and they appear in BLUE text bubbles.
SMS or MMS messages work with all types of mobile products & manufacturers, from Android to Windows, and appear in GREEN text bubbles.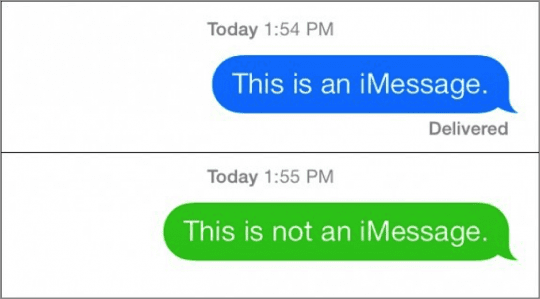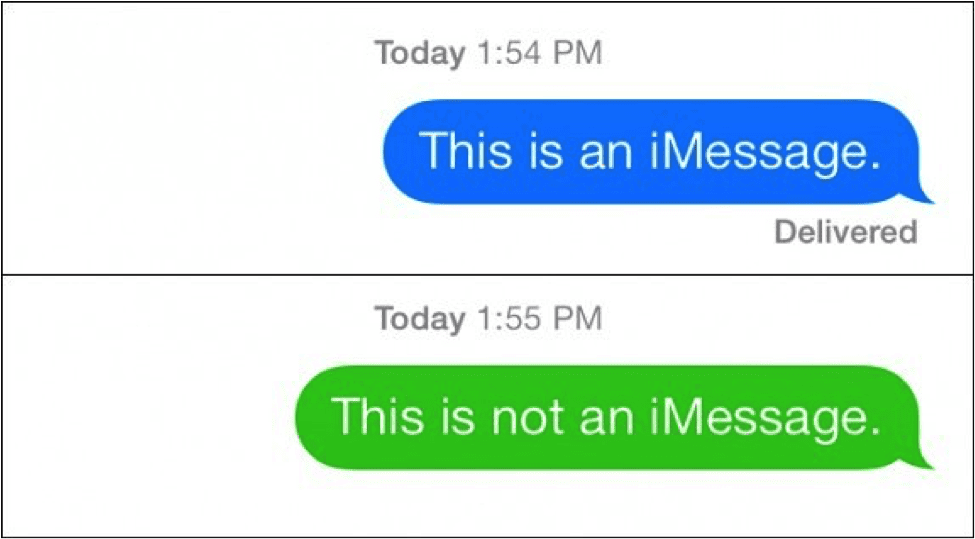 To send SMS/MMS from your iPhone, you need a text-messaging plan from a mobile wireless carrier.
Another Big Difference?
iMessages and SMS messages include texts, photos, or videos. BUT iMessages are always encrypted while SMS and MMS messages are not encrypted.  So, if you have a choice, always stick with BLUE (encrypted.) 
Apple's Golden Rule
When facing any issue such as iMessage not working, always check if an iOS update or macOS update is available for your device.  If so, Apple recommends updating your iOS as a first step.
Speaking of updates
Also, check if your mobile or cellular carrier as a carrier settings update.  This is obviously for iDevices that support mobile plans–iPhones and iPads.
Carrier settings updates let your carrier provider update carrier network and related settings to improve cellular network connectivity and performance or add support for features like VoLTE or Wi-Fi.  So it's a good idea to keep these updated and to check regularly for any updates.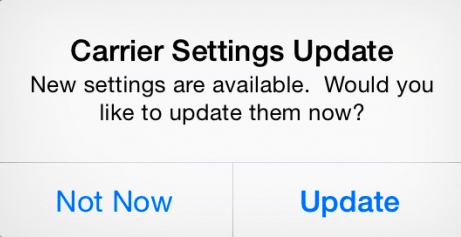 To check for and install a carrier settings update
Make sure your device is connected to a Wi-Fi or cellular network
Tap Settings > General > About

If an update is available, you see an option to update your carrier settings
When you insert a new SIM card into your iPhone or iPad, you always need to download these carrier settings for your new carrier.
Pressing the Send Button 411
Believe it or not, how you press the send button matters! Check that you apply pressure and press firmly on the send button for 3D Touch iPhones and iDevices
For non-3D Touch iDevices, a long press on the send button oftentimes does the trick (the upward pointing arrow icon to the right of your message)
Check Apple Server Status
The problem might be on Apple's end. So before spending a lot of time troubleshooting, make sure that Apple's Servers are in tip-top shape!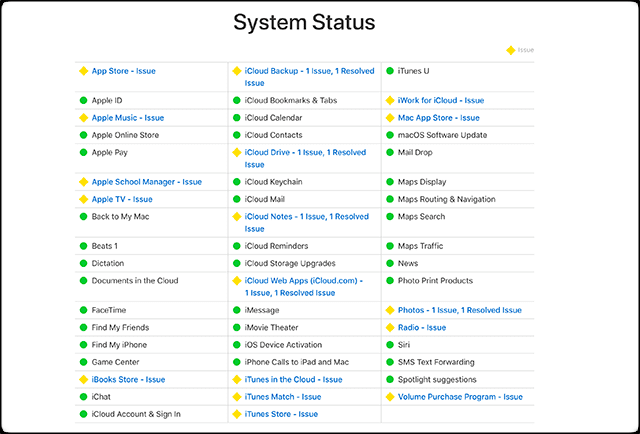 Visit Apple's System Status Site to get a snapshot of performance. If issues are currently reported, wait until they resolve and then try again.
If problems persist when Apple's system site shows no current issues, then begin troubleshooting your device.
How to Resolve iMessage Not Working
1. Toggle iMessage Off and On
Go to Settings > Messages and toggle iMessage off. Restart your device and then return to those same settings and toggle iMessage back on. 
If that didn't do the trick, try signing out of iMessage and then signing back in with your Apple ID.
Go to Settings > Messages > Send & Receive. Tap your Apple ID and choose Sign Out. 
Wait a few seconds, and then sign back in with your Apple ID or use another Apple ID, if desired.
2. Check Your Internet Connection
Go to Settings > WiFi and toggle WiFi Off, wait a few seconds, and toggle it back on.
Or use Cellular Data instead by toggling WiFi off and trying again using only your mobile data.
3. Restart or Force Restart
Turn off and on (restart) your iOS device. Wait 20-30 seconds and then power back on.
How to restart
Press and hold the Side/Sleep/Wake button until the red slider appears
Drag the slider to turn your device completely off
After the device turns off, press and hold the Sleep/Wake button again until you see the Apple logo

source: apple
Restart Using iOS 11 or above
If you use iOS 11 or higher, there's another way to restart your device via the Settings Menu!
Go to Settings > General > Shut Down. Once your device turns off, wait 20-30 seconds, and then power back up. 

If a restart didn't do the trick, then try a forced restart with your iDevice.  Apple recommends only performing a force restart on your iPhone, iPad, or iPod touches as a last resort and only if it's not responding.
How to force restart
On an iPhone X Series, iPhone 8, or iPhone 8 Plus: Press and quickly release the Volume Up button. Press and quickly release the Volume Down button. Then, press and hold the Side button until you see the Apple logo 
On an iPhone 7 or iPhone 7 Plus: Press and hold both the Sleep/Wake and Volume Down buttons for at least ten seconds, until you see the Apple logo
On an iPhone 6s and earlier, iPad, or iPod touch: Press and hold both the Sleep/Wake and Home buttons for at least ten seconds, until you see the Apple logo
If Restarting Didn't Fix your iMessage not working
1. Reset Your Network
Often your iDevice simply has problems connecting to the internet. So refreshing its connection to your network helps.
Go to Settings > General > Reset > Reset Network Settings
You need to re-enter your WiFi passcodes, so have these on-hand before proceeding.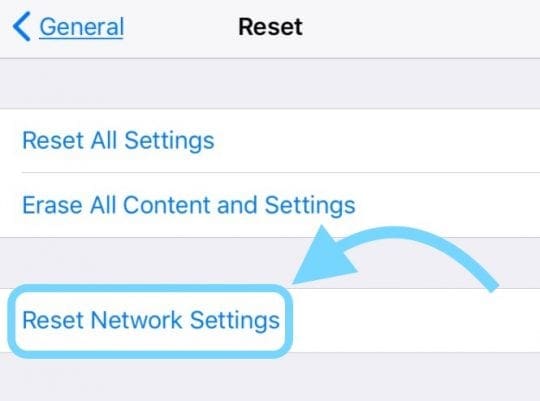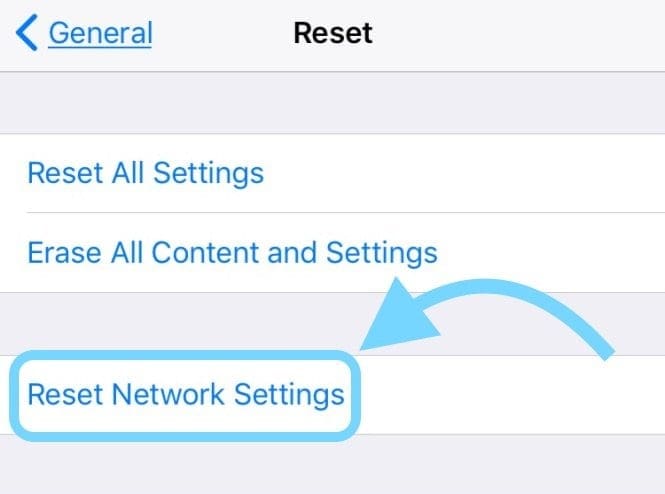 2. Oftentimes, changing your DNS settings fixes this issue.
To change DNS servers, follow these instructions for iOS devices (iPhone, iPod touch, iPad)
Tap Settings > WiFi
Tap the blue arrow next to your current Wi-Fi network
Choose the "DNS" field and enter the DNS servers; 8.8.4.4 and 8.8.8.8 (Google's Public DNS). For more information about Google's public DNS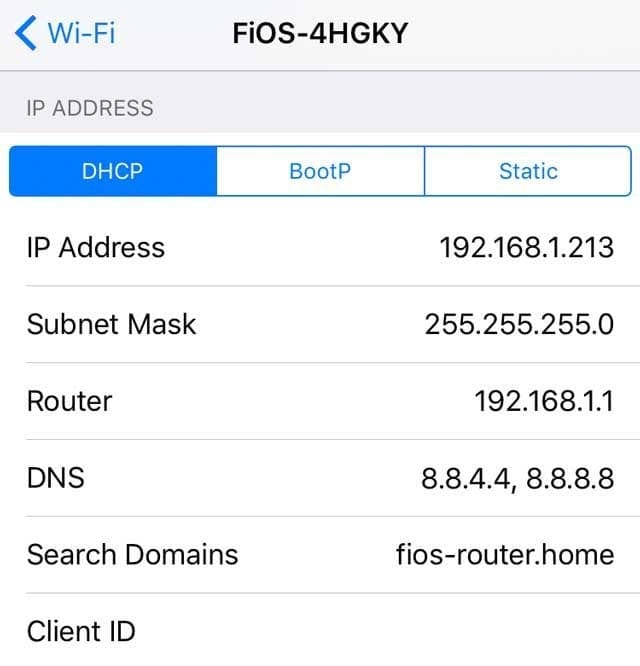 Top Tips That Fix Most iMessage Issues 
Oftentimes, our iMessage problems are due to a changed setting, so let's get those back to working order.
1. Check Your Settings
Check that you are signed in with your Apple ID. Go to Settings > Messages > Send & Receive and verify that you're signed in with your Apple ID 
Ensure you apply sufficient finger or stylus pressure when pressing the send button (the upward pointing arrow icon to the right of your message.) For iOS 10 and above, make sure that you hold your touch longer than usual to allow the send with effects menu to appear
iFolks with 3D Touch, a light touch is all you need
No 3D Touch?  No problem, just use a firm and long touch is what you need
Restart (also called force closing) the Messages app by double tapping the Home button (or swiping up the Home Gesture Bar) and then swipe up to force quit the app. As an FYI, no data or messages are lost when restarting. Once closed, wait 10-20 seconds and then open the Messages app again 
Toggle Airplane Mode ON and OFF by going to Settings > Airplane Mode
Toggle OFF and ON iMessage by going to Settings > Messages 
2. Check Your Connections & Reset
Reset your network by tapping Settings  > General > Reset > choose Reset Network Settings
Turn off WiFi Assist by tapping Settings > Cellular > and turn off Wi-Fi Assist 
Check your that Date and Time setting is "Set Automatically" by going to Settings > General > Date & Time
Reset All Settings by opening up Settings > General.  Scroll down and tap on Reset.  Choose Reset All Settings.  Enter your passcode if asked and choose Reset All Settings again.  This resets all the settings on your iDevice. But, it won't delete any media or data

A Reader Tip!!
Henry discovered his 6th generation iPod Touch iMessage wasn't working.  The send button was dead. So he tried a couple of things.
And ultimately, Henry fixed the problem of his iMessage not working by going to Settings > Messages > Send & Receive.
Under "start new conversations from," he changed it from his Gmail account to his iCloud address ([email protected]) And wouldn't you know, iMessage started working again.
Seeing Red Exclamation Point?
When you send a message, do you see a red exclamation point followed with an alert saying "Not Delivered?"
Tap the red exclamation point then tap Try Again
If your message still isn't delivered, tap the red exclamation point then tap Send as Text Message.

This send your message as an SMS or MMS
Message and Screen Effects do not show up
Message is not encrypted–so be mindful of what you send
Are your contacts seeing your email address and not your phone number?
This happens a lot.  I mean A LOT!  So you are most certainly not alone.  Luckily, this is an easy one to get straightened out.  Chances are that your iMessage settings are set to receive iMessages and start conversations from your Apple ID instead of your phone number.
So let's check those iMessage settings and see if your phone number is set (or not set) to send and receive messages
Go to Settings > Messages
Tap Send & Receive
Verify that your phone number is listed and selected under "You Can Be Reached By iMessage At" AND under "Start New Conversations From"
If you don't see your phone number listed, let's add it
On all of your iDevices, go to Settings > Messages > Send & Receive
Tap your Apple ID, then tap Sign Out
On your iPhone, go back to Settings > Messages > Send & Receive
Tap Use your Apple ID for iMessage and sign in with your Apple ID
Verify that your phone number and Apple ID are listed under "You Can Be Reached By iMessage At"
On all your other iDevices,open Settings > Messages > Send & Receive
Tap Use your Apple ID for iMessage then sign in with your Apple ID