Several users have reported that their iPad / iPhone home button is not working. They notice that, without any warning signs, their Homes suddenly stop being responsive to touch–any touch, gentle or forceful. And it's a real problem! For most iDevice models, using Home is essential to get things done.
Before you troubleshoot, make sure you remove any protective films and cases that might block your Home. Make sure these aren't causing your issues.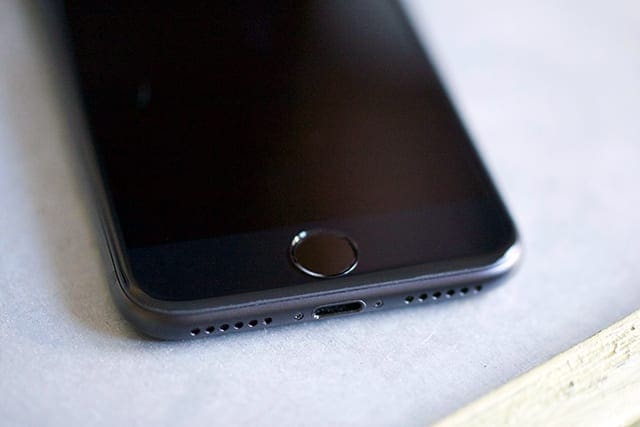 Tips to fix home button is not working (try each step until you solve this issue)
First clean the screen, paying particular attention to the Home Button–if you see any dirt or grease trapped in the crevice around the Home Button, try to clean that area thoroughly–you made need a screen clean solution to break down any grease
Try "burping" the back of  your iPad or iDevice, near where the Home Button is located on the opposite side. Wrap the iDevice in a towel, then pat its backside (near the Home button) like you are burping a baby–so not too strong but also not too light
Next, recalibrate your Home by doing the following:

Open ANY app
Press down your iPad's Power Button
When slide to power off appears, release power and hold down home
Hold your home button down until the app closes and your home screen appears
Try your Home button again and see if it works. If not, repeat above procedure once more

Restart your device by pressing and holding the Sleep/Wake button for a few seconds until the red "slide to power off" slider appears, then slide to power off. Then press and hold the Sleep/Wake button to turn on your iPad
Tap Settings > General > Accessibility > Triple-click Home, disable this feature if it is on (this is off by default) 
Move Safari out of dock and then restart your device
Reset your iPad / iPhone by pressing and holding the Sleep/Wake button and the Home button simultaneously for at least 10 seconds until you see the Apple logo
Reset all settings by going to Settings>General>Reset>Reset All Settings. This does not delete any data but does return any personalized features like WiFi passcodes, wallpapers, and accessibility settings back to defaults 
If none of those tips help, add an on-screen Home Button by using your iPad's accessibility setting. Go to Settings > General > Accessibility > AssistiveTouch. Toggle this feature ON, and then set your Custom Action for a Single-Tap to Home. Set all other Custom Actions to None. Now that on-screen button is your home button for now. 
Get Help From Apple! 
If the button or switch still isn't working, is damaged, or works intermittently, you might need to set up service for your device. Contact Apple Support, then follow the steps to complete a service request.
It's possible that your Home Button is broken and needs repair, usually your Home Button's bracket comes loose or the digitzer flex cable is somehow kinked or damaged. If that's the case (or you think it is), follow up with Apple Support or an Apple Service Provider for repair.
If your iPad is still covered by Apple's 1 year warranty or you opted for Apple Care to extend the warranty and are still in that policy's window, take it to an Apple Store for evaluation. To check your current warranty status, open this checkcoverage page. You need to enter your device's serial number located in Settings > General > About.