You want to save web sites, documents, notes, contacts or pictures as a PDF file? You can turn anything (anything that's printable) into a PDF file directly from Mac OS X without installing any additional apps or programs.  This is a really simple tip. The PDF format has many advantages, such as  flexibility and security. By default, Mac already built in a way to convert docs to pdf files. Here is how:
Say you want to save a web site as a PDF (Portable Document Format) file, launch the site (e.g. appletoolbox.com) then press Command + P or select Print from the File menu.
You will see a button labelled as PDF. Click on this pull down menu and select "Save as PDF" .
Once as you click save, you may configure the PDF options, like applying passwords or changing its name. Once as you hit save a PDF version of the file will be saved in the location you specified. Simple.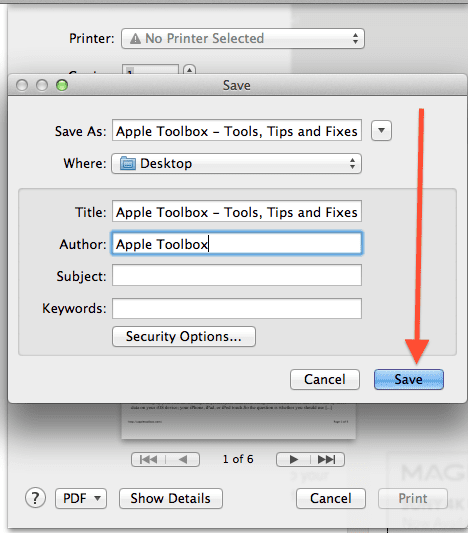 You will now have a PDF file created instantly by the print feature.
Related: