WYSIWYG stands for "What You See Is What You Get", which means that the editing display closely corresponds the appearance of the page displayed to the end-user. WYSIWYG is especially popular for web designing, because it allows you to work directly on the website's design as it will be displayed on the screen. You may find such editors especially useful if you have no or little coding, html or CSS knowledge or if you want an editor that allows you to create web pages quickly.Here are the best WYSIWYG web editors for Mac OS X:
1. KompoZer
KompoZer is an open source WYSIWYG web/html editor. KompoZer also allows direct code editing and a split code-graphic view.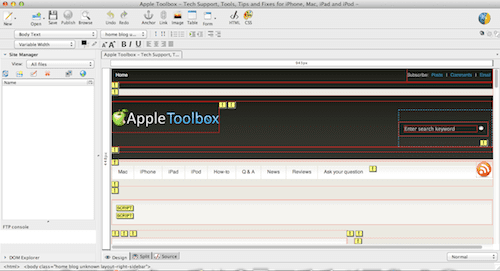 2. Amaya
Amaya is also a free and open source WYSIWYG (X)HTML editing tool. This tool also includes browsing abilities.It supports CSS, MathML, SVG, RDF and Xpointer.
3. SeaMonkey
SeaMonkey is an Internet suite meaning that it consists of a web browser, an e-mail and news client program, and an HTML editor (SeaMonkey Composer).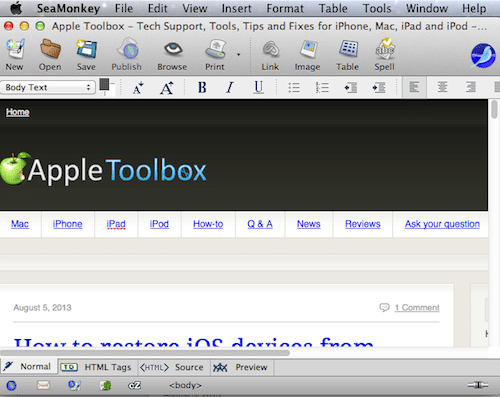 4. BlueGriffon
BlueGriffon is a WYSIWYG content editor  and it complies with the W3C's web standards and it is free to download.
Related:
How to view HTML source code in Safari
How to use Web Inspector on iPad / iPhone to set up remote debugging with Safari
Best iPad/iPhone apps for creating web sites