Are you experiencing Wi-Fi connection issues while using your iOS device? Here is how you can troubleshoot "unable to join the network" error problem:
Follow the steps below to fix your problem. Please check after each step.
Go to Settings > Wi-Fi and toggle Wi-Fi off and on again.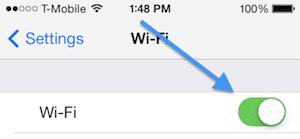 Go to Settings > Wi-Fi > your network > and tap the (i) sign alongside its name then tap Forget this Network and try again.
Restart your Wi-Fi router.
Make sure that your Wi-Fi password is correct.
Reset your network settings by going to Settings > General > Reset > Reset Network Settings.