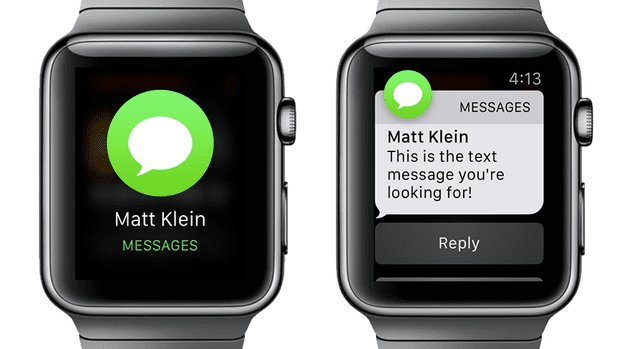 While Apple Watch is a great fitness companion, it is also a great companion to your iPhone. With Notifications, Apple Watch can deliver what's most important at a glance, and hide away what is not.
Today, we are going to take a look at setting up and personalizing notifications on Apple Watch, as well as discuss how Apple could improve the experience.
Setting Up Notifications on Apple Watch
The best way to set up notifications on Apple Watch is via the Watch app on iOS. Launch the app and select 'Notifications'.
Here, you'll see a number of options, including some settings, Apple Watch functions, and apps on your phone.
The first option is the notification indicator. Sliding this on will result in a red dot appearing at the top of your watch face when you have unread notifications.
The second is notification privacy. With this feature, Apple Watch will still use vibrations to tap your wrist for notifications. However, it will only reveal the information if you tap the screen. This way, you could avoid showing personal information in a public setting accidentally.
Apple Watch Specific Notifications
Following these options, you'll see a list of watch specific apps that need fine tuning when it comes to notifications.
The first of these is Activity. Within this setting, you could toggle things like stand reminders, progress, updates, and achievements.
The second is Breath, which allows you to set the reminders, mute it for a specific duration, and more.
The clock settings allow you to create a monogram, and turn on features like Time Travel, which allows you to fast forward or rewind information on your watch face by turning the digital crown.
Other apps include things like Maps, which allows you to get tapped whenever a turn is coming up.
Notifications From Third Party Apps
All other apps can be set below this list, each including a toggle. Toggling on an app will send its notifications to the watch when your iPhone is not in use, off will not.
Going through this list is the key to making the Apple Watch valuable. By only selecting apps that are important to you, you could make sure to always get what you need, while leaving the less important info on the iPhone for later review.
Improvements To Apple Watch Notifications
While the Apple Watch does a great job with Notifications, it could improve in the future.
RELATED:
iMessage Not Working on Apple Watch? How-To Fix
How to Use the Activity and Workout Features 
One thing I would like to see added is deeper customization for third party apps. Maybe I do want to be notified when someone tags me in a Facebook post, but not when someone comments on my post. By allowing third parties to tag and customize notifications, power users could create a truly great Notification Center.
Another thing I would like to see is better support for responding to notifications from the watch. As it stands, you can't do anything with the watch if the notification's app watch companion isn't on the watch besides get notifications. At the very least, I'd like to see a way for the scribble feature for responding to iMessages brought over to all messaging apps on the Watch.
Lastly, a small thing, but it would be nice if Apple Watch could group together notifications by app in the Notification Center. As it stands, you just get a long scrolling view in which you can see 1 & 1/8 notifications at a time.
Overall, Notifications on Apple Watch is one of my favorite features, and is pretty good as is. If you haven't had the chance to see it in action, I'd highly recommend visiting an Apple Store and trying one on. It's really something special.