Apple has been rumored to have been working on development of the AirPods 3 for at least the last year or so. But it wasn't until back in March when we started to see our first leaked images and renders. For the most part, those leaked images and renders appear to be correct, as the AirPods 3 have finally be introduced.
Related Reading
AirPods 3 vs AirPods Pro: Spec comparison
| | | |
| --- | --- | --- |
| | AirPods Pro | AirPods 3 |
| H1 Chip | Yes | Yes |
| Water Resistance | IPX4 | IPX4 |
| Battery Life (earbuds) | 4.5 hours | 6 hours |
| Battery Life (Total) | 24 hours | 30 hours |
| Automatic Switching | Yes | Yes |
| MagSafe Charging Case | Yes | Yes |
| Adaptive EQ | Yes | Yes |
| Active Noise Cancelling | Yes | No |
| Spatial Audio | Yes | Yes |
| Skin-detect Sensor | No | Yes |
| Dimensions | 30.9 x 21.8 x 24mm | 30.79 x 18.26 x 19.21mm |
| Weight (earbud) | 5.4 grams | 4.28 grams |
| Price | $249 | $179 |
AirPods 3 vs AirPods Pro: What's Different?
The first thing you'll likely notice about the AirPods 3 is that they look strikingly similar to the AirPods Pro. And while that's true, there are a few differences to help keep the Pro at the top of the line, while allowing Apple to nestle the AirPods 3 into its lineup.
The most obvious difference between the AirPods 3 vs AirPods Pro is the fact that Apple's latest earbuds don't include, or use, ear-tips. Instead, Apple is keeping with the idea that the regular AirPods should just rest in your ear canal. By doing this, you won't be able to enjoy things like Active Noise Cancellation or Transparency Mode.
Battery life in the AirPods 3 is also better than that the Pro because it doesn't feature the other modes. Apple claims the AirPods 3 will last for up to six hours on a single charge or five hours if Spatial Audio is enabled. Talk time comes in at four hours compared to three and a half, and the included battery case provides up to 30 hours of juice compared to 24 hours.
Something that the AirPods 3 actually gets a leg up on the Pro's is with the new skin-detect sensor. This is similar to the in-ear detection offered by the Pro. However, it is said to be much more accurate so that your music will actually stop playing if you take an AirPod out of your ear. This is already possible with the AirPods Pro, but it's very hit or miss, so it's an addition we're excited to see.
The last big difference between the two comes down to price. The AirPods 3 arrive with a $179 price tag, while the AirPods Pro remain at $249. Plus, Apple is keeping the AirPods 2 around for those who prefer that design, while dropping the price to just $129.
AirPods 3 vs AirPods Pro: What's The Same?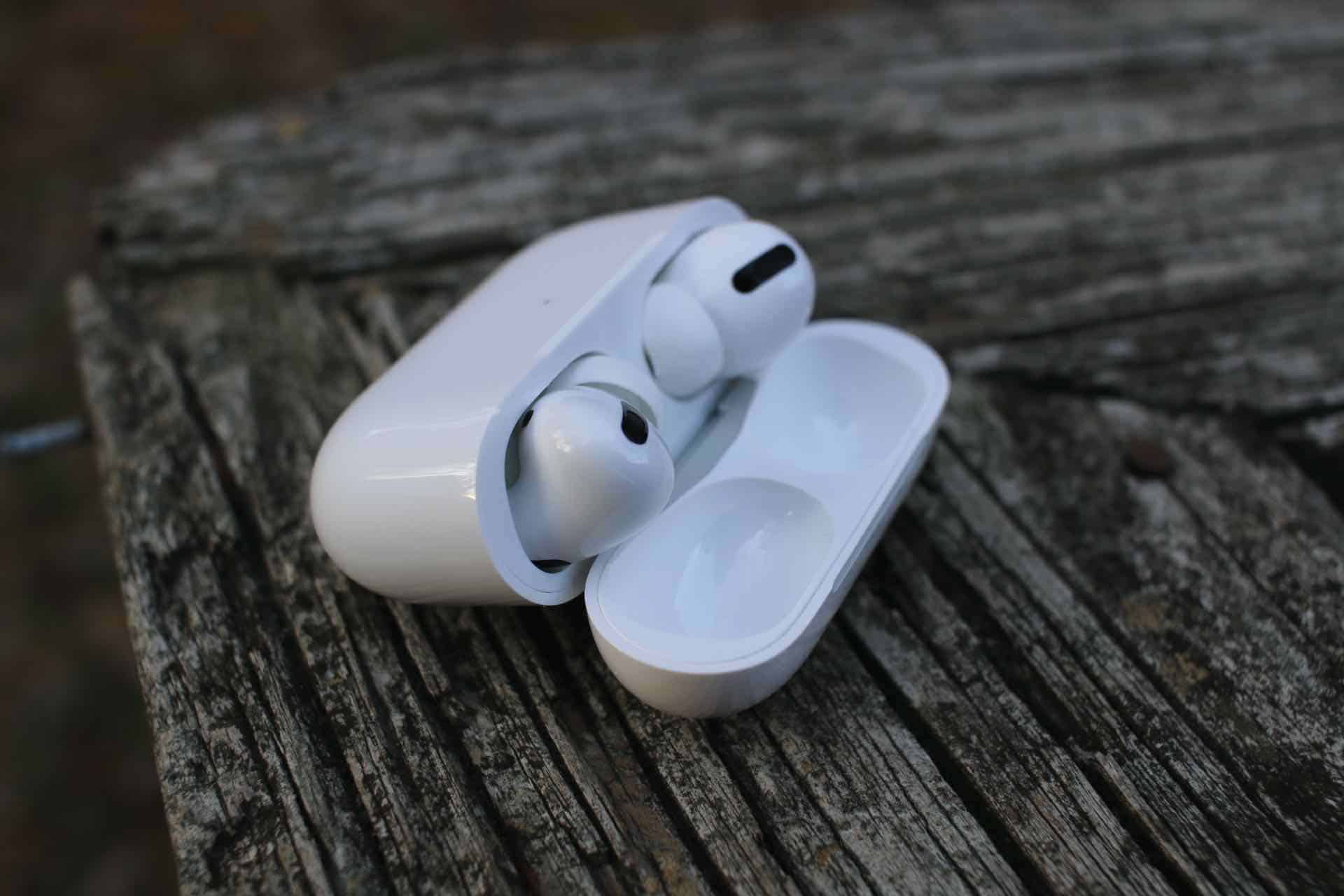 We've already touched on the design, but things are so similar between the AirPods 3 vs AirPods Pro, that you can even use the AirPods 3 case with the Pro. Which is actually pretty great, as the case released with the AirPods 3 is MagSafe compatible. Apple confirmed that anyone who purchases the AirPods Pro moving forward will also be receiving this new charging case. Unfortunately, it doesn't appear as though Apple has plans to sell this case separately.
When looking at the AirPods 3 vs AirPods Pro head-to-head, there are quite a few similarities that go far beyond just the design. With the H1 chip, we have the things like Spatial Audio with dynamic head tracking. Hey Siri support is also onboard, and we of course have automatic device switching.
Here are the similarities between the two in terms of the audio technology and sensors:
Adaptive EQ
Custom high-excursion Apple driver
Custom high dynamic range amplifier
Force sensor
Motion-detecting accelerometer
Speech-detecting accelerometer
Dual beam forming microphones
Inward-facing microphone
Finally, both the AirPods 3 and AirPods Pro feature an IPX4 water and sweat resistance rating. So no matter which one you pick, you'll be able to hit the gym or go for a run without being worried about something going wrong.
AirPods 3 vs AirPods Pro: Is There A Winner?
It's really tough to pick a winner between these two. Both are absolutely fantastic options, as are the AirPods 2 that will stick around. But the question you should ask yourself when deciding between the AirPods 3 vs AirPods Pro is whether you need Active Noise Cancellation.
If the answer to that question is yes, then you're better off springing for the AirPods Pro, which are the best earbuds that Apple currently offers. But if you really don't need Active Noise Cancellation and just want most of what the Pro has to offer, then the AirPods 3 are a wonderful choice.
Andrew is a freelance writer based on the East Coast of the US.
He has written for a variety of sites over the years, including iMore, Android Central, Phandroid, and a few others. Now, he spends his days working for an HVAC company, while moonlighting as a freelance writer at night.