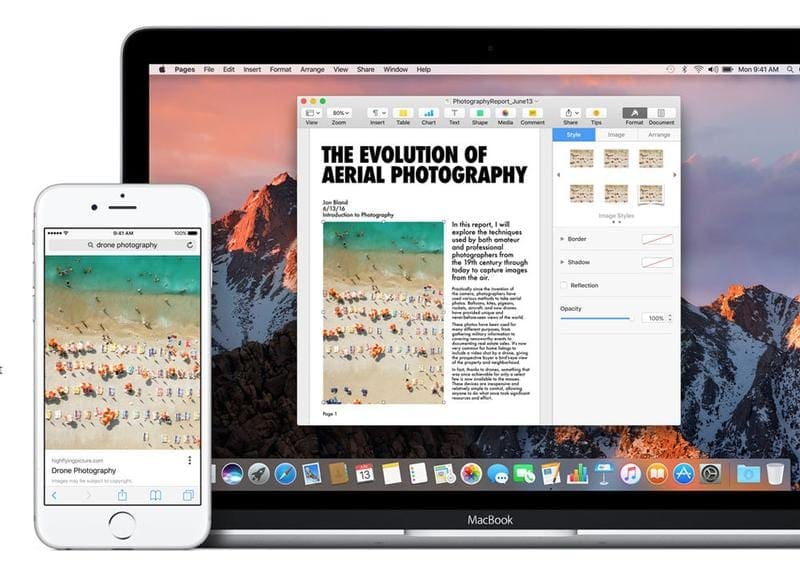 Apple today announced the launch of public betas for its new iOS 10 and macOS Sierra operating systems. The updates, which will roll out through the day, will include many of the changes introduced in the developer betas over the past three weeks.
To install public betas, you must be a part of the Apple Beta Software Program. To join, visit this website. Once a part of the program, you will need to enroll your devices by installing either a profile on iOS, or an installer on OS X.
There are a few important things to be aware of when installing betas:
Never install betas on your main machines, they can often be buggy or glitchy, and going back will result in loss of date.
Always have a backup. If you do decide to go back or there is an issue, you'll need it. You can do this on iOS devices via iTunes or iCloud, and on a Mac you will need an external drive and use the Time Machine app.
Despite being public, you are still bound to a confidentiality agreement in Apple's terms. This means you can not share information about the beta.
While not required, Apple will highly encourage you use a feedback assistant app that it will install on your machines.
It is also important to note that iOS 10 and macOS Sierra only supports some of Apple's devices. The supported devices are as follows:
iPhone 5, 5c, 5s, 6, 6 Plus, SE, 6s, and 6s Plus
iPad mini, iPad mini 2, iPad mini 3, iPad mini 4, iPad 4, iPad Air, iPad Air 2, iPad Pro 9.7, and iPad Pro 12.9
6th Generation iPod Touch
MacBooks from 2009 or Later
iMacs from 2009 or Later
MacBook Pros from 2010 or Later
MacBook Airs from 2010 or Later
Mac Minis from 2010 or Later
Mac Pros from 2010 or Later
The betas include a series of new series of features for iOS, including a redesigned lock screen, a heavy emphasis on widgets, a redesigned music app, a redesigned news app, and more.
On macOS Sierra,  you can expect new iCloud features, the ability to unlock your Mac by wearing your Apple Watch, Siri, and more.
We'll update this post throughout the day as news becomes available.
Developing…
Binyamin has been writing about Apple and the tech sector as a whole for over five years.
His work has been featured on Forbes, MacWorld, Giga, MacLife, and more.
Additionally, Goldman is the Founder of BZG, a software development company focusing on Apple devices.
Currently a Senior Writer at AppleToolbox, Goldman has written for Updato and Inside Pulse and was a founding member of WatchAware and Mulling Apple.