Apple released iOS 13 in September last year, but we're still getting patch updates to improve performance and fix software bugs. At this point, we're up to iOS 13.3.1 already, and likely to see a few more updates as well.
Apple stopped licensing updates to older software, so if you want the latest security improvements and bug fixes, you need to install iOS 13.3.1 or later. If you can't update your iPhone, use the solutions below to fix it.
Related:
Why can't my iPhone installing the iOS 13.3 update?
Some users can't install iOS 13.3 or later on their iPhone. This might happen if you don't have enough storage, if you have a poor Internet connection, or if there is a software error in your operating system.
You should also visit Apple's website to check your device is compatible with iOS 13.3. Although, if you're already running another version of iOS 13 you should be fine.
How long does it take to update to iOS 13.3?
Sometimes, your iPhone can download and install a new software update in under 30 minutes. Other times, you need to wait overnight for the update to complete.
It's difficult to say exactly how long iOS 13.3 should take to download and install because there are a lot of different factors at play.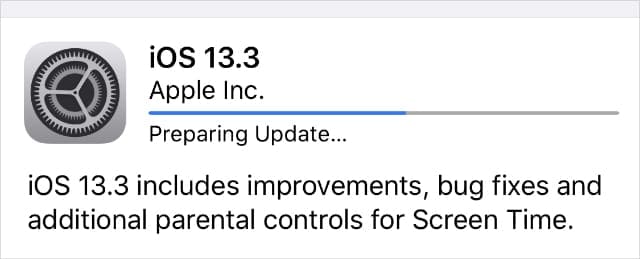 Allow at least two hours, while keeping your iPhone powered on and connected to the Internet. During that time, make sure to keep a close eye on the update progress bar on your iPhone. If it's still moving at all, you should keep waiting for the update to finish.
Is there a problem with the iOS 13.3 software update?
Although you may experience problems updating to iOS 13.3, there's no reason to believe it's a bad update. In fact, like most updates, it's designed to make your iPhone more secure.
How do I unfreeze my iPhone software update?
If your iPhone gets stuck while updating to a new version of iOS, you need to unfreeze it before you can use it again. The best thing to do is to wait for the update to finish. But if that doesn't look like it's going to happen, you can force restart your iPhone to unfreeze it instead.
Note: It's very risky to restart your iPhone during an update. You might lose all the data on your device by doing so.
If you're certain the update isn't making any more progress, and you've waited at least a couple of hours to double-check, follow these steps to force restart your iPhone and unfreeze it instead.
Then come back here to troubleshoot your iOS 13.3 update problems.
What to do if you can't update your iPhone to iOS 13.3
If you can't update your iPhone to iOS 13.3, follow these quick troubleshooting tips to fix it.
1. Back up your iPhone
Before going any further, make a new backup of your iPhone. Problems updating iOS might result in losing all the content and settings from your iPhone. With a backup in place, you won't lose anything in the long run.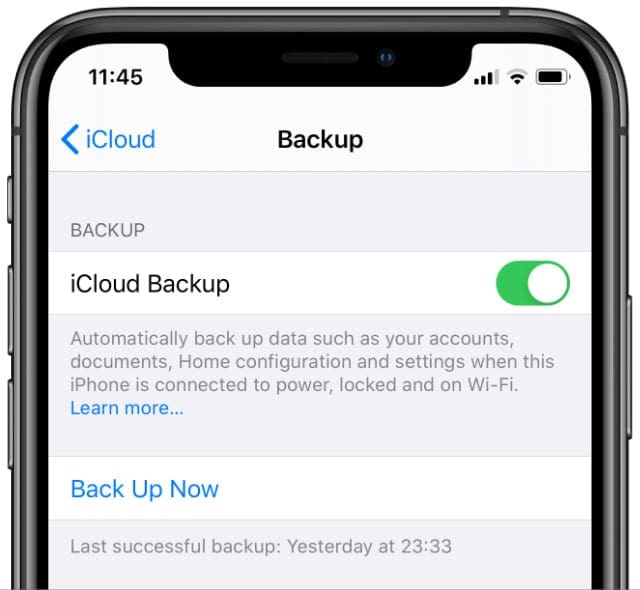 2. Check your network connection
Check your iPhone is connected to the Internet by trying to stream a YouTube video. If it doesn't work, disable any VPN you're using and try connecting to a different network.
Contact your Internet service provider if you still can't get online.
3. Restart your iPhone
Press and hold the Sleep/Wake button with either Volume button, then slide to power off your iPhone. After it powers off, press the Sleep/Wake button again to restart it, then try updating to iOS 13.3 again.
4. Connect your iPhone to power
Your iPhone can't update to iOS 13.3 if the battery is low on charge. Connect your iPhone to power and leave it plugged in while trying to update to iOS 13.3 again. Don't rely on wireless charging for this because it's much slower.
5. Clear more free space
Even if your iPhone has enough free space to download iOS 13.3, that doesn't mean it has enough space to install it. Usually, iOS updates need a little extra room to unpack folders and copy files. Use these tips to create more free space on your iPhone for updating.
6. Download the update again
It's possible the update files that your iPhone downloaded are faulty. Go to Settings > General > iPhone Storage to find the Software Update and delete it. Then download a new update and try installing it again.
7. Use a computer to update
Connect your iPhone to a Mac or Windows PC and use iTunes (or Finder in macOS Catalina) to update to iOS 13.3 using a computer instead. This doesn't need as much storage, so it's a useful trick if you can't clear any more space.
8. Troubleshoot your computer
If you can't update to iOS 13.3 using a computer either, follow these tips to try to find the problem:
Use a different charging cable or USB port.
Restart your iPhone and computer, then connect again.
Disable third-party security software on your computer.
Update to the latest version of macOS or install the latest version of iTunes.
9. Update your iPhone using Recovery mode
Recovery mode lets you reinstall the operating system on your iPhone, restoring any problems that have developed in it. Connect your iPhone to a computer, then follow these steps to put it in Recovery mode.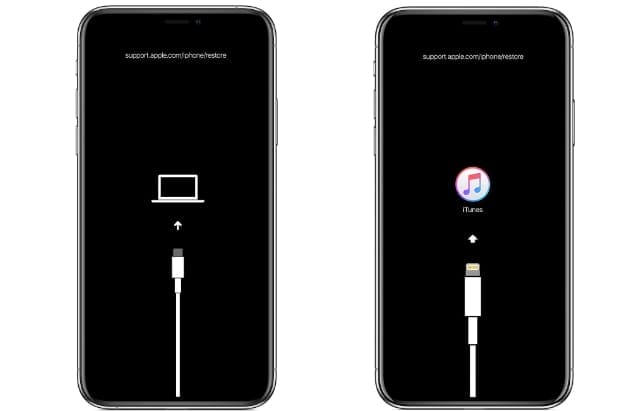 You should be able to update your iPhone by plugging it in to a computer after that.
Failing all else, put your iPhone in DFU mode
If you still can't install the iOS 13.3 update on your iPhone, there might be a problem with your device firmware. Follow these instructions to put your iPhone in DFU mode to fix it. And tell us how you get on in the comments.
Dan is a freelance writer based in South West England.
He spent two years supervising repairs as a Genius Admin for Apple Retail and uses that knowledge to keep our troubleshooting guides up to date.
Long before that, Dan turned to Apple products from a musical background. Having owned iPods for years, he bought a MacBook to learn sound recording and production. It was using those skills that he gained a first-class Bachelor of Science in Sound Technology.