Plugging in your iPhone to charge is something most of us do several times a day. You'd be forgiven for not checking it actually started charging, but you might not forgive yourself if you return two hours later to find the battery dead.
This is a familiar situation for a lot of iPhone, iPad, and iPod touch owners who can't charge their device without unlocking it first. Surprisingly, what seems like a major software bug is actually a valuable security feature.
Don't worry, though, it's easy to turn this feature off if you don't want it.
Related:
Why do I need to unlock my iPhone to charge it?
If you use a passcode, the data on your device is already well protected. Apple encrypts your content and throws away the key; the only thing that can unlock it is your passcode.
However, there are highly specialized devices designed to bypass your passcode and extract data from a locked iPhone. Typically, these gadgets cost over $15,000 and are only available to law enforcement agencies. But it's still a security flaw most of us are uncomfortable with.
Apple responded to these technological advancements with a security improvement in iOS 11.4.1. This update disables USB accessories if you haven't unlocked your device in the past 60 minutes, making it impossible to bypass the passcode.
Of course, that shouldn't affect charging your device, since a charging cable isn't a USB accessory. But sometimes your iPhone can't tell the difference.
How do I charge my iPhone without unlocking it?
It's possible to turn this security feature off in your device Settings. But you shouldn't have to compromise your privacy. Especially when most people can still charge their devices without unlocking them.
Follow the troubleshooting suggestions below to fix this issue without changing the Settings. There's often a clear reason why your iPhone, iPad, or iPod touch mistakes charging cables for USB accessories.
1. Use Apple-certified charging accessories
Not all Lightning cables are equal. If you use a third-party Lightning cable or power adapter to charge your device, it may not meet Apple's stringent accessory standards.
When this is the case, your iPhone can't recognize it as an innocent charging cable and you need to unlock it to start charging. This is common with fake Apple accessories, but also with some legitimate third-party cables.
Try using the official Apple cable and power adapter that came with your device. If that isn't possible, experiment with different cables and power adapters. And make sure you charge from a wall outlet, not a computer.
2. Remove dust or debris from your charging port
Our iPhones are becoming more resistant to water, dust, and other external factors. Watertight seals keep these things away from the internals of your device, but there's nothing to stop them from getting in the Lightning port.
Use a flashlight to inspect the charging port on the bottom of your iPhone, iPad, or iPod touch. If you see any dust, debris, or damaged metal pins it might explain why your device can't recognize a charging cable.
Remove obstructions from the port using compressed air or visit an Apple Store for more help.
3. Restart your iPhone, iPad, or iPod touch
You can fix all manner of software problems by restarting your device. This includes needing to unlock your iPhone, iPad, or iPod touch to make it charge. If you haven't already, follow the steps below to safely restart.
Double-click the Home button or swipe up to view the App Switcher.
Swipe each app off the top of the screen to close it.
Tap in an open space to return to the Home screen.
Press and hold the Sleep/Wake button and either Volume button.
When prompted, slide to power off your device. Then wait at least 30 seconds before you power it on again.
4. Update the software on your device
It's possible you need to unlock your iPhone to charge it because of a software bug. It's also possible that over time Apple will improve your device's ability to recognize the difference between a charging cable and a USB accessory.
All you can do to make sure you benefit from the latest improvements is update your iPhone, iPad, or iPod touch to the most recent software.
Connect your iPhone, iPad, or iPod touch to a working Internet connection.
On your device, go to Settings > General > Software Update.
Download and install any available iOS or iPadOS updates.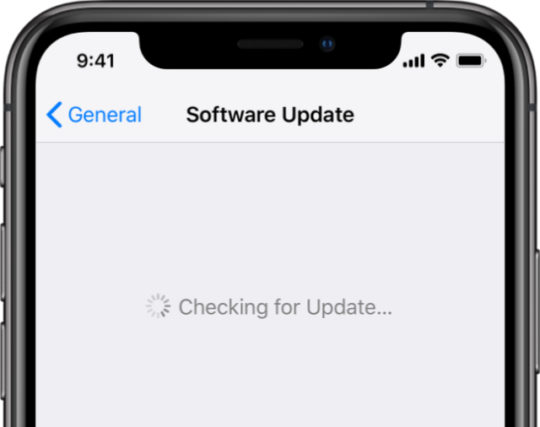 5. Contact Apple Support for more assistance
Damage to the Lightning port or charging cable you're trying to use can be another cause for problems. It's common for damaged components to make your iPhone mistake a charger for a USB accessory.
Contact Apple directly to seek one-to-one technical support. If they find out why you can't charge your iPhone without unlocking it, please share your experience for future readers in the comments section.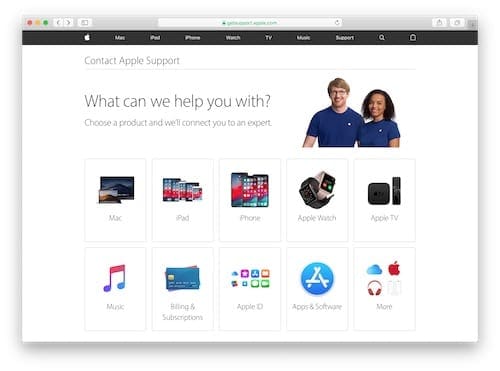 How do I turn off the USB accessory security setting?
If you tried all our troubleshooting suggestions but still can't charge your iPhone without unlocking it, you might want to turn off the security feature in your Settings.
Remember, doing this compromises the security of your iPhone, iPad, or iPod touch. But unless a law enforcement agency is spending a lot of money to bypass the passcode, your data is still pretty safe.
Open the Settings app on your iPhone, iPad, or iPod touch.
Tap on Face ID & Passcode or Touch ID & Passcode.
Enter your device passcode when prompted.
Under Allow Access When Locked, turn on USB Accessories.
Wirelessly charge your iPhone without unlocking it
Disabling this security feature doesn't make it any easier for most people to access your data. Everything is still protected behind your passcode. That said, there is one other option available if you don't want to change the Settings.
With an iPhone 8 or later, you can still use a wireless charging pad without unlocking your iPhone. This is because there's no data transfer through wireless charging, so Apple doesn't need to worry about security breaches.
Read this post to find out more about wireless charging with your iPhone.
Dan is a freelance writer based in South West England.
He spent two years supervising repairs as a Genius Admin for Apple Retail and uses that knowledge to keep our troubleshooting guides up to date.
Long before that, Dan turned to Apple products from a musical background. Having owned iPods for years, he bought a MacBook to learn sound recording and production. It was using those skills that he gained a first-class Bachelor of Science in Sound Technology.