Apple's Worldwide Developers Conference is just around the corner, which means a lot of people are thinking about compatibility — specifically, which devices iOS 13 will support.
At this point, the simple answer to this question is: we don't know. Nothing is set in stone until Apple officially announces the list of compatible devices at WWDC '19.
Related:
In the meantime, we have a slew of rumors to go on. More than that, we can make an educated guess based on Apple's historical software compatibility cycles. Here's what you should know.
Update from WWDC 2019
The following iPad Models will be able to use the new iPadOS when it is released in the fall.
12.9-inch iPad Pro
11-inch iPad Pro
10.5-inch iPad Pro
9.7-inch iPad Pro
iPad (6th generation)
iPad (5th generation)
iPad mini 4
iPad Air (3rd generation)
iPad Air 2 iPad mini (5th generation)
iPhones that can be updated to iOS 13
Here are the iPhone models that can use iOS 13.
iPhone XS
iPhone XS Max
iPhone XR
iPhone X
iPhone 8
iPhone 8 Plus
iPhone 7
iPhone 7 Plus
iPhone 6s
iPhone 6s Plus
iPhone SE
iPod touch (7th generation)
The latest rumors around iOS 13 Compatibility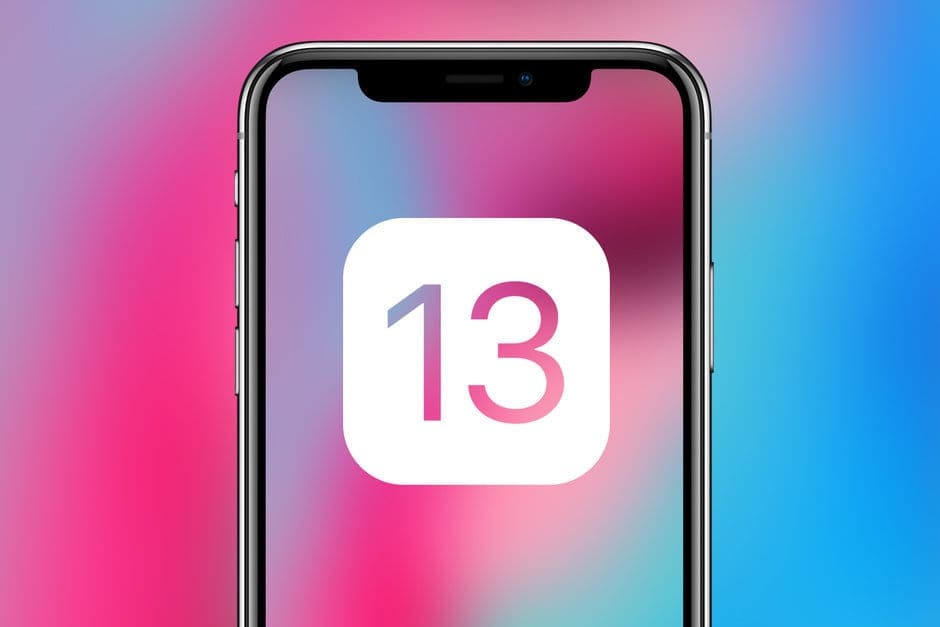 Details about iOS 13 device compatibility have been understandably scarce. Typically, there isn't too much to go on.
But a recent report from French Apple website iPhonesoft.fr caused a bit of a stir earlier this month. In the story, the site's Alban Martin published a list of devices allegedly based on firsthand knowledge from a developer source within Apple.
Essentially, the iPhone 5s, the iPhone 6 and the iPhone 6 Plus are said to be on the chopping block, according to the site. But, interestingly, Martin also claims that the iPhone SE will be stuck on iOS 12.
That would be an interesting move on Apple's part, since the iPhone SE is technically only three years old (and was even updated in 2017 with a storage bump). But we'll get to that in a bit.
On the iPad side of things, iPhonesoft.fr claims that the iPad mini 2 and the iPad Air will be cut from the list of devices that iOS 13 supports. That's not altogether unexpected.
If you're still rocking an iPod touch 6G, don't worry. The French Apple site notes that iOS 13 is still likely to support the iPod touch model, especially since it's really the last of its line. That is, unless Apple releases an iPod touch at WWDC '19 (or sometime beforehand).
Apple's previous support cycles
It's worth noting that, since iOS 7, Apple has typically supported older generations of iPhone and iPad for about five years after their release.
iOS 12 was actually an exception to that rule. The software update continued to support older devices like the iPhone 5s. Essentially, it gave a handful of older devices an extra "free" year of software support. That makes sense, since iOS 12 was meant to be a stability- and performance-focused update (important in the wake of buggy iOS 11).
But if Apple continues to the beat of progress, iOS 13 is very likely to drop support for those older devices that iOS 12 kept hanging on. If the company sticks to its five-year rule (iOS 12's additional year notwithstanding).
Devices not compatible with iOS 13, based on Apple's typical four- to five-year software support cycle.
iPhone 5s
iPhone 6 & iPhone 6 Plus
iPad mini 4
iPad mini 5
iPad Air
Why is the iPhone SE getting cut?
The interesting part is that the latest rumors suggest that iOS 13 will cut support for the iPhone SE. At first, that may make some sense — the form factor is undoubtedly aging. But the iPhone SE was first debuted in 2016, which was only three years ago.
While it was released in 2016, the iPhone SE uses the same internals as the iPhone 6s — which was launched in 2015. But unlike the 4-inch handset, the iPhone 6s is still on the docket for iOS 13 support (at least, at this point).
There are a couple of possibilities as to why Apple may be cutting support for that device.
A likely scenario is that Apple is optimizing the next-generation software for its latest slate of devices, which undoubtedly have much larger screen sizes than past handsets. While the iPhone SE can keep up as far as memory and processor power, its 4-inch display may simply be too small.
One Redditor even pointed out that there seems to be a correlation between iPhones getting cut and iPhones with a Taptic Engine. Essentially, the latest rumors suggest that iOS 13 will only support iPhone with a Taptic Engine — which leaves out the iPhone SE. (That could suggest Apple will bake additional haptic feedback features into the next iOS version.)
Of course, there's also the possibility that the iPhonesoft.fr rumor is wrong and that software support for the iPhone SE is here to stay for the time being.
iOS 13 is likely to support these devices
With all of this in mind, this is likely to be the lineup of devices that iOS 13 supports. It isn't clear whether the iPhone SE will make the list, so we've italicized the device. It certainly has the processing power to keep up with current software constraints, but its screen size may be why it's on the chopping block.
2019 iPhone lineup (iPhone XI, iPhone XI Max, iPhone XR2).
iPhone XS and XS Max
iPhone XR
iPhone X
iPhone 8 and 8 Plus
iPhone 7 and 7 Plus
iPhone 6s and 6s Plus
iPhone SE
iPad Pro 12.9-inch (2016, 2017)
iPad Pro 10.5-inch
iPad Pro 9.7-inch
iPad Pro 11-inch
iPad Air 2
iPad Air 3
iPad 5
iPad 6
iPad mini 4
iPad mini 3
With today's announcement of a new MacBook Pro, Apple seems to be speeding up its hardware cycle and we can expect more product refreshes coming out this year. If you haven't updated your iPhone and are thinking about it, you should read our guide on iPhone Upgrade program and its pros and cons over the plans offered by typical carriers such as Verizon or AT&T.
We hope you are as excited as us about iOS 13! Please let us know if you have any questions or comments.
Mike is a freelance journalist from San Diego, California.
While he primarily covers Apple and consumer technology, he has past experience writing about public safety, local government, and education for a variety of publications.
He's worn quite a few hats in the journalism field, including writer, editor, and news designer.