Apple is planning on launching a number of major software updates at the company's annual World Wide Developer Conference on June 3, according to sources familiar with the matter. These updates will include major revisions to the company's flagship iOS and macOS operating systems, as well as significant updates to watchOS and the first phase of the company's Marzipan initiative.
Following a number of high-profile bugs in iOS 11, Apple delayed a number of major features from iOS 12 and macOS Mojave in order to focus on stability improvements. As a result, this year's updates will be feature packed and be the company's biggest releases since iOS 7 in 2012 and macOS Yosemite in 2013.
In addition to the new software, Apple is planning on announcing its long-awaited update to the Mac Pro, though these plans are in flux and could change, according to a source.
iOS 13
All of Apple's operating systems will receive a tweaked visual overhaul to lend to a new unified UI structure that will eventually play hand into the Marzipan initiative, however, these design changes do not seem to be as drastic as originally anticipated. Apple was originally planning on bringing major redesigns to both macOS and iOS this year, however, it appears the company has chosen to slowly roll out changes between now and 2021, according to a source.
Dark Mode and Sleep Mode
The most notable astetic change coming in iOS 13 is the much-requested dark mode. By toggling a switch in control center or the settings app, users will be able to enable a dark theme throughout supported apps and the OS. This means, primarily, that white interface elements will become black and the text and images will invert correctly, allowing for an easier viewing experience – especially at night. Dark mode is particularly advantageous on iPhones with an OLED display, like the X, XS, and XS Max. On these displays, the blacks are 'truly black', meaning the pixels are fully turn off, resulting in battery life improvements. Virtually all Apple apps will be supported at launch, and developers will likely be quick to follow suit.
Dark mode will sit nicely alongside the next major iOS 13 feature, 'Sleep Mode'.  The feature will tie-in heavily with the existing Bedtime feature in the clock app, and will automatically enable Do Not Disturb, mute notifications, and enable dark mode on the device should the user choose to enable this.
Springboard Refreshed
More advanced iOS users will be familiar with the term 'Springboard', the name of the process that handles the home screen on iOS. In iOS 13, Apple has completely rewritten the Springboard feature to enable additional functionality now and in the future.
The change is likely to result in Apple enabling 'widgets' on the iOS home screen, a feature that has been available on Android for close to a decade. The company hopes to use the existing 'widgets' found when force touching on apps as a starting point, and encourage developers to improve on these with new features and capabilities. Users will supposedly be able to change the size of these widgets and place them in different areas of the home screen.
While the backend restructuring of Springboard is present in iOS 13, it's is unclear if all of the user-facing functionality will arrive with iOS 13 or be saved for a later release. One source said Apple is likely to start with improving the home screen capabilities on the iPad first and the iPhone in a later release, though both may see new functionality from the onset.
Built-in apps
Many of Apple's built-in apps will receive their first major updates in a number of years:
The Mail app will include a series of new organizational tools, a tweaked design, and enhanced muting features.
Apple Books will feature a reward system to encourage users to read more.
Maps will include new navigation features and location marking tools.
Messages and iMessage will receive a major overhaul and bring it closer to competitors like Messenger and WhatsApp. Users will be able to create profiles, set profile pictures, change statuses, and much more. The app will also feature a heavily tweaked design for easier navigation.
Reminders has been completely rewritten and will feature an all-new interface Apple hopes will better compete with competition from third-party developers.
Apple will release a brand new 'Find' app to replace the Find my iPhone and Find my Friends applications. The app will allow users to easily track everything in one central location – including personal items via a 'Tile' like tracking accessory the company plans on launching later this year.
Both the Home and Health app will receive feature additions, including support for more third-party accessories and improved organizational tools.
Additional, these apps and the other pre-installed iPhone apps are all expected to receive visual tweaks in iOS 13. Information about these refreshed apps was first reported by Mark Gurman at Bloomberg and Guilherme Rambo at 9to5mac.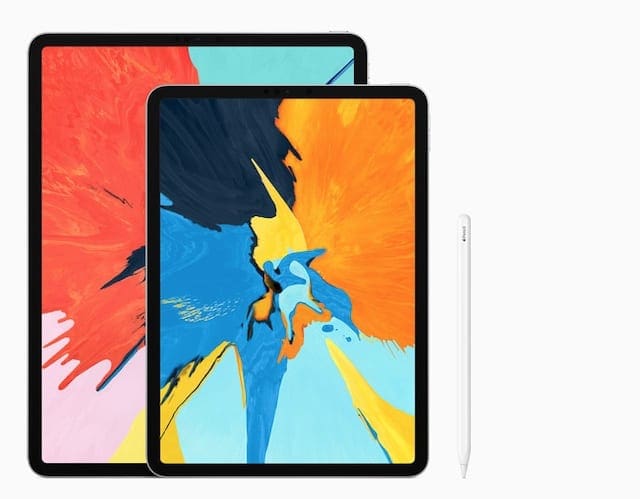 iPad
Like iOS 11, iOS 13 will include a series of significant improvements specifically for the iPad, according to multiple sources. We believe Apple plans to make this a habit, introducing new iPad-exclusive features alongside every iOS release for the foreseeable future.
In addition to a tweaked design and an improved home screen via the Springboard tweaks, the most notable iPad update will be the new multitasking features. Users will be able to open multiple instances of the same application, and easily organize and switch between window through a series of new gestures. Additional, developers will be able to create 'cards' that can float on top of the interface and be resized, similar to the picture-in-picture windows already found in iOS.
iOS 13 will also include a new continuity feature that will allow users to use their iPad as a secondary display for their Mac. Via a new menu bar item in macOS 10.15, users with iPads will be able to seamlessly connect to an iPad on their network and begin working between the two.
Via new accessibility settings, users will be able to use a mouse to interact with an iPad. By plugging into the USB-C port, a curser identical to the one found in macOS will appear and will behave like a traditional tap, with gesture support on supported mice.
iOS 13 will also include a number of features that will be on all iOS devices but be primarily useful on the iPad, including a proper font manager, a new Files app, and a new 'undo' gesture.
Other Tweaks
iOS 13 will also include a series of new Emojis, new photo editing and Live Photo features, improvements to Siri, a redesigned volume HUD that does not block whatever you are doing, and much more. Additionally, iOS 13 will include stability enhancements across the OS, an additional benefit from the companies 2018 iOS feature delay.
macOS 10.15
As mentioned above, macOS 10.15 will gain the ability to use an iPad as an external display wirelessly and seamlessly. A source said that the feature works just as well as third-party accessories like the Duet Display, despite being wireless, with little latency on most connections.
macOS 10.15 is expected to receive multiple design improvements and changes, though these were originally planned to be more drastic and will instead be rolled out between now and 2021. This year's update will include redesigned windows with new configuration options and tweaked universal assets. Additionally, Apple is testing a feature similar to the snap feature found in Windows that allows you to easily resize a window by dragging it to a vector of the screen. An app that replicates this feature, Magnet, has been the top-selling paid app on the Mac App Store for a considerable amount of time. While it is unclear if the feature made the final release, one source said it is likely to be included.
With macOS 10.15, users will be able to use their Apple Watch for most authentication of passwords and other use cases, though it will still not replace the password in all scenarios.
New Apps, Refreshes, and the end of iTunes
As we first reported in 2018, Apple plans to completely replace iTunes with this year's release of macOS. Instead, it's functionality will be replaced with a series of new apps being introduced to macOS for the first time:
The already announced 'TV' app will be included in macOS 10.15. From this app, users can access the new Channels feature, Apple TV + when it launches, and purchase and rent movies from the iTunes Movie and TV Store.
Apple will introduce a fully native, non-Marzipan Apple Music app in macOS 10.15. In addition to a new design, significant reliability improvements, and full Apple Music support, this app will include all of the power-user features needed in iTunes. This includes playlist tools, device syncing, and more. Apple had originally targeted ending digital music sales by the end of 2019 with a push exclusively to Apple Music, however, this does not seem likely to happen this year, and instead, iTunes Music can still be purchased from the new app.
Apple will introduce a Podcast app for Mac with a tweaked design and similar functionality to the iPad version of the app.
Audiobooks will be available via the Apple Books app.
Despite reports otherwise, we believe all of these apps will be native, with the possible exception of the Podcast app. 9to5mac has reported that both the TV and Podcast app will be built on Marzipan.
Other apps will receive major updates in macOS 10.15 as well, including a completely redesigned Apple Books app with the aforementioned Audiobooks support and new versions of Messages and Reminders to match the iOS updates.
watchOS 6
Apple is planning on introducing a number of new abilities in watchOS 6 that will make the Apple Watch more independent from the iPhone. This includes an on-device App Store and new media apps like Apple Books and a refreshed Podcast app. The update will also include a series of new complications and watch faces, as well as new complication capabilities for developers.
As reported by Mark Gurman at Bloomberg, watchOS 6 will also include two new health apps, Animoji support, and Voice Memos and Calculator apps.
Apple is planning on unveiling the Apple Watch Series 5 at an event later this year, according to multiple sources. The company is testing the ability to set up and use an Apple Watch without the companion of an iPhone on select models, however, the feature is likely to be delayed until 2020.
Developers and Marzipan
We've reported extensively about the Marzipan initiative since February of last year. Marzipan is a multi-faceted plan to not only introduced a new universal development platform but also unified experiences in all environments across iOS and macOS.
Despite indications otherwise, Apple surprisingly gave us a sneak peek at Marzipan at WWDC last year when it introduced four early Marzipan apps in macOS Mojave. These apps (Home, Voice Memos, Stocks, and News), which were direct ports of their iOS counterparts, were smeared in the Mac community. Many felt they were buggy, in particular, the Home app, and they included unfinished interfaces and iOS elements that were antithetical to the human interface guidelines of macOS. Many in the Mac community worry that if this is truly Apple's vision for the future of Mac app development, it is the end of the Mac.
We've confirmed some new information about Marzipan. It is important to note this is a long term strategy and these plans could easily change, warned a source. All of the Mojave 'Marzipan' apps will receive updates alongside the public launch of the platform. We will have additional reporting on the Marzipan initiative in the coming months.
The Plan for Marzipan
There is good news and bad news. The good news is that the apps we saw last year were exactly what Apple described, early previews, and were not indicative of what a 'finished' Marzipan app is supposed to look like. The bad news is that Mac enthusiasts may still be unhappy with the result, at least for the next few years.
Apple plans to allow developers to begin porting over their iPad apps at this years WWDC. The new development kit will include a number of tools to allow apps to make apps 'more native' to macOS and switch over iOS user interface elements to macOS alternatives. These apps will have to be submitted to the App Store separately and will have differentiated pages within the respective stores.
Next year, Apple will improve the developer tools further, which will allow for the porting of iPhone apps to macOS. This will require additional tools not necessary on the iPad, as iPhone apps are so far from a typical Mac app UI that Apple wants to have a series of ways for devs to easily make their apps more friendly to the OS.
In 2021, Apple plans on introducing a universal App Store, in which developers will be able to build an app on the 'Marzipan' framework. By that point, both iOS and macOS are expected to have seen a major redesign that was made in conjunction with Marzipan, according to a source. Apple hopes to expand Marzipan's functionality to the extent it will become a preferred tool of developers on all platforms and hopes to create one unified app platform. Developers will still be able to create traditional macOS app and submit them to just the Mac version of the App Store.
Siri Improvements and New Technologies
Apple is planning on significantly improving third-party development support for Siri. This includes support for "media playback, search, voice calling, event ticketing, message attachment, train trip, flight, airport gate and seat information", as was reported by Guilherme Rambo at 9to5mac.
As Rambo also reported and was independently verified by a source, Apple will also introduce third-party NFC support, allowing developers to easily create apps and products that can interact with the NFC chip used for Apple Pay, as well as a new Swift only AR library, which will be pivotal to an upcoming headset Apple is planning on announcing late next year.
Mac
Apple is considering unveiling a series of new Mac products at WWDC, including a long-awaited refresh to the Mac Pro, according to sources familiar with the matter. However, these plans are in flux, and as most of these products are previews and will not be launching until after WWDC could easily be pulled at the last second.
The all-new Mac Pro and Apple Display
The new Mac Pro will feature an entirely new design with support for swappable components, according to a source. At order, customers will be able to select from a wide range of specifications for their machine, which Apple hopes will be adopted by it's highest end users, including VR and AR software developers and high-end filmmakers. Similar to the latest MacBook Pros and iMac Pro, the new Mac Pro will ship at base specification with an Apple-design 'T' chip for additional security benefits.
Apple has been working on a brand new Apple Display for at least four years and is planning to launch it this year, according to multiple sources. The display will be wider than typical Apple displays and features a 6K resolution at 31.6-inches. It will feature a P3 wide color gamut, and full HDR, for what Apple hopes will be the best external monitor in the industry. Apple plans to market the display as such, and price it as a power-user item with a power user price far above the prices of the previous Apple Thunderbolt Displays.
iMac Pro, MacBook Pro, and other updates
Apple is also planning updates to the iMac Pro, a significant MacBook Pro refresh, and smaller updates to the MacBook Air later this year. While the company could choose to showcase some of these at WWDC, one source said to expect these in fall 2019.
WWDC 2019 – Full Coverage and Where to Watch
Apple's WWDC 2019 Keynote will take place on Monday, June 3 at 10:00 am PDT. The company is planning to live-stream the event, and we will have full coverage and analysis of the announcements throughout the coming days, weeks, and months.