It's an exciting time to be a Mac user, as the 24-inch iMac has been redesigned with one of the slimmest chassis that we've ever seen. Just about every other Mac in Apple's lineup has also been updated with the M1 chip. As we await the arrival of other Mac redesigns, Apple took the time at WWDC 2021 to focus on the software. There are a slew of new features that are coming, many of which you probably weren't expecting.
What's new in macOS Monterey?
We have already seen the M1 chip arrive in the new iMac, along with the Mac Mini, MacBook Pro, and MacBook Air. While some rumors suggested Apple's redesigned MacBook Pro would make an appearance, that didn't actually come to fruition. Instead, Apple focused solely on the software side, which makes sense considering that WWDC 2021 is a developer's conference. Here are some of the new features arriving with macOS Monterey.
Shortcuts comes to the Mac: As macOS and iOS continue to converge, it was only a matter of time. The Shortcuts app is finally available as a native app on the Mac. Apple stated that this signals the beginning of the end for Automator. But Automator is still hanging around and you can import Automator actions to Shortcuts.
Universal Control: Imagine having an iMac, MacBook, and iPad lineup next to each other and using just one keyboard and mouse to control them all. That's what you'll get with Universal Control. Drag and drop files from one Mac to your iPad, or vice versa.
AirPlay to Mac: For years, AirPlay has been available on the Mac, but you could only send content from the Mac. With macOS Monterey, you can now send content to the Mac via AirPlay.
All-new Safari: Just like we've seen on iPadOS and iOS, Safari for macOS is getting an overhaul. There's a new streamlined tab bar, tab groups, and all of this syncs seamlessly with your other Apple devices.
Focus on the Mac: Another way that Apple is bringing iOS features to the Mac is with Focus. This allows you to put your head down and get work done without turning off all notifications. Focus mode allows you to select which apps and contacts can send you notifications, so you won't be interrupted.
Work better with Notes: With the updated version of Notes, you can easily collaborate with coworkers, or just share a note with loved ones. Then, you can organize those notes with the help of Tags and the Tag Browser. Hover your cursor over the bottom right corner, and a little blank window appears. This isn't a bug, it's Quick Notes, allowing you to capture anything and everything quicker than ever before.
What Macs are compatible with macOS Monterey?
The Mac landscape is a bit different nowadays, as Apple has started its transition away from Intel processors. Intel has been a staple in the Mac for years now, but the M1 chip is making its way into more computers. Despite the older hardware, Apple is remaining steadfast in its efforts to bring macOS Monterey to as many users as possible. If you're wondering what models will be receiving the latest version of macOS, here's the full list.
iMac: Late 2015 and later
iMac Pro: 2017 and later
MacBook Air: Early 2015 and later
MacBook Pro: Early 2015 and later
Mac Pro: Late 2013 and later
Mac Mini: Late 2014 and later
MacBook: Early 2016 and later
When will macOS Monterey be released?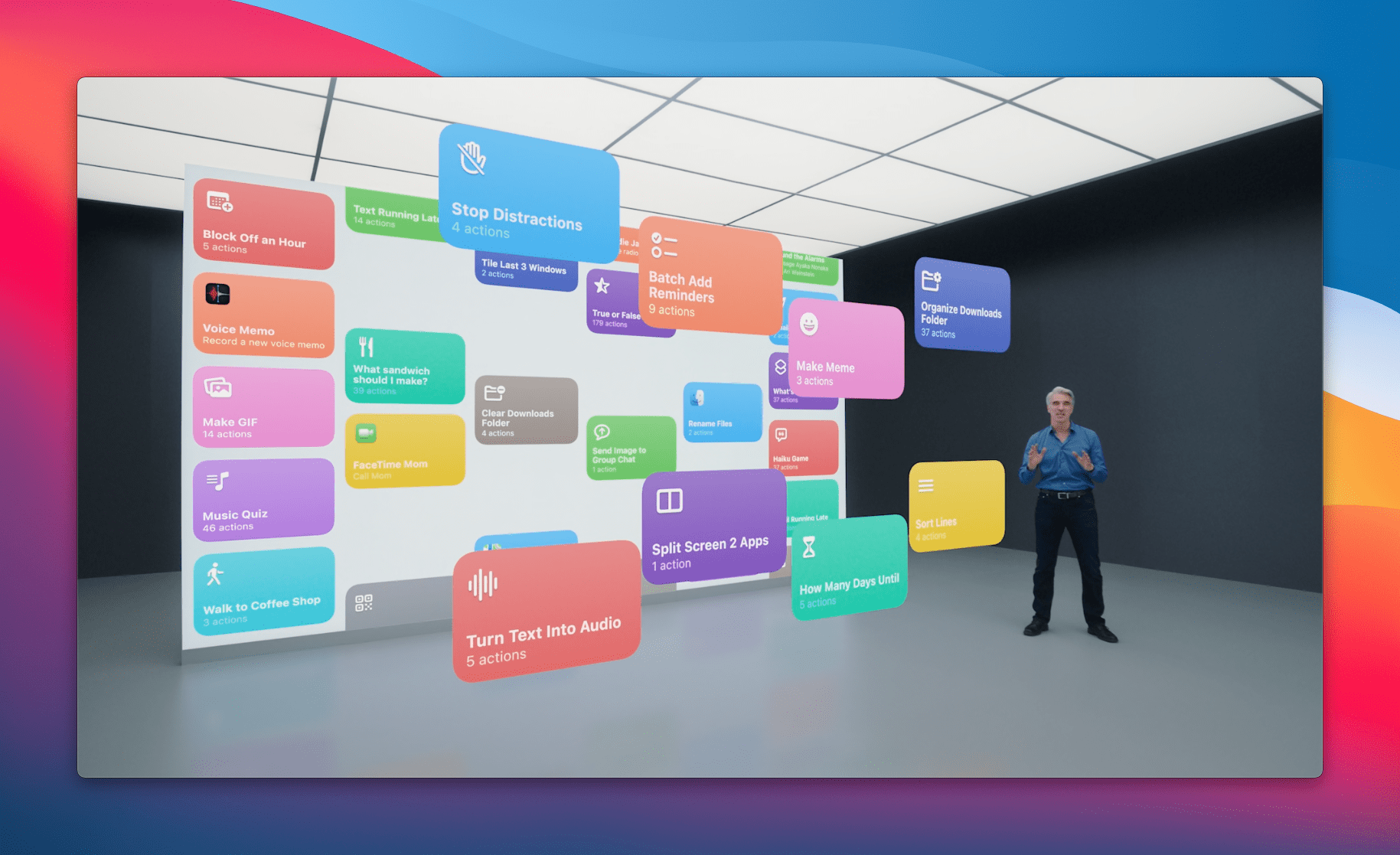 As is the case with the iOS and iPadOS releases, Apple is planning on launching its macOS Monterey Public Beta sometime in July. This gives developers a bit more time to implement the new APIs and features into apps ahead of putting macOS in the hands of more users. We're expecting to see the final version of macOS Monterey launch this Fall. Hopefully, it will be alongside some new Mac hardware like the rumored redesign for the MacBook Pro with more ports and a more squared design.
Andrew is a freelance writer based on the East Coast of the US.
He has written for a variety of sites over the years, including iMore, Android Central, Phandroid, and a few others. Now, he spends his days working for an HVAC company, while moonlighting as a freelance writer at night.