For years and years, Apple has left the Home Screen of the iPhone largely untouched. For better or worse, this has just been the way for far too long, and it seems that the company has finally seen the error of its ways.
Related Reading
iOS 14 brings a slew of new Home Screen changes, to go along with not-as-important updates to the underbelly of iOS. After seeing so many bugs and quirks, and even a new jailbreak, for iOS 13, Apple played it safe for the most part with iOS 14.
What are Widgets in iOS 14?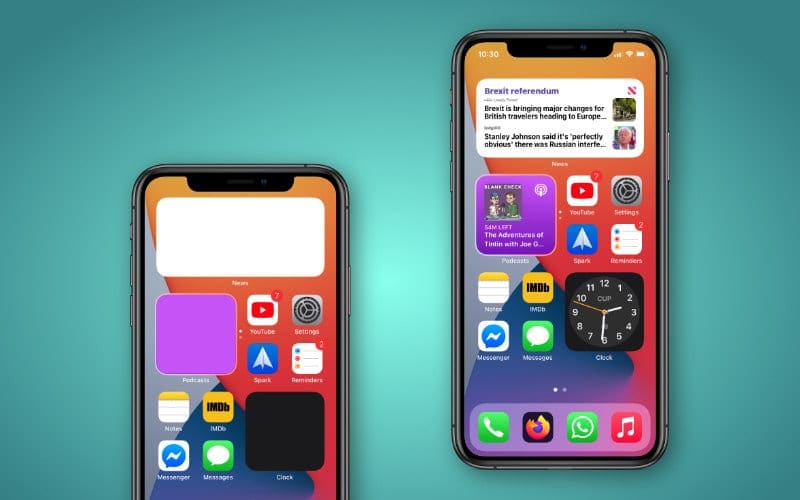 While you may be thinking that Widgets are brand new to iOS, that's not the case, as they have been around for a few years now. The difference is that the "old" widgets were tucked away in the Today View, which means they can easily be forgotten if you aren't used to swiping to the right on the main screen.
With iOS 14, Apple has made it possible for you to use various widgets for some of your favorite apps. During the beta, these were limited to only Apple applications, as developers were still working on updating existing apps and widgets. However, more and more developers have jumped on board, meaning that it shouldn't be long before some of your favorite third-party apps are updated with new widgets.
How to customize the Photos Widget
Sometimes it's just nice to scroll through the Photos app in an effort to relive those glory days or those good times at a party. Well, with iOS 14, you don't have to worry about going into another app. The Photos Widget is now here with three different sizes to choose from, and plenty of memories and pictures to share.
How to add the Photos Widget to the Home Screen
Before you can try to customize the Photos Widget, you'll need to make sure you have the widget on your Home Screen. This is pretty easy, as you'll just need to follow a few steps before adding it.
Long press a blank space on your Home Screen until you enter "Jiggle" mode (icons start jiggling).
Tap the + button in the top left-hand corner.
Scroll until you find the Photos widget.
Tap on the Photos Widget.
Select which size you want to have on your Home Screen.
Tap the Add Widget button at the bottom.
Tap Done in the top right-hand corner.
Voila! Now the new Photos Widget is available on your Home Screen! You can either stack it with other widgets, leave it by itself, or move it around to somewhere else more fitting. After you've placed the Photos Widget where you want, it will cycle through (over time) various pictures and moments that you can see at a glance. And if you come across a memory or series of Photos you forgot about, just tap the widget and you'll be taken right to it in the Photos app.
Customize the Photos Widget
Currently, there is no way for you to select which albums are available via the Photos Widget. Instead, you rely on the Memories and "Featured Photos" albums that are available in the Photos app.
Since there is no way to add more Photos to either of those albums manually, the only way to "customize" the widget is by removing photos you don't want to see. Here's how you can do so for both Memories and Featured Photos:
Open the Photos app on your iPhone.
Tap the For You tab at the bottom.
Under Featured Photos, scroll to the right to find the picture you want to remove.
Long-press on the photo and tap Remove from Featured Photos.
Under Memories, tap the See All button.
Find the Memories you want to have removed.
Long-press and tap Delete Memory.
Another option if you are trying to customize what Memories are being shown is to select the option for Suggest Fewer Memories Like This. That helps your iPhone determine what type of photos and Memories should actually be shown. For example, you don't want to have a slew of memes appear as a memory, only to miss out on that day at the park.
Andrew is a freelance writer based on the East Coast of the US.
He has written for a variety of sites over the years, including iMore, Android Central, Phandroid, and a few others. Now, he spends his days working for an HVAC company, while moonlighting as a freelance writer at night.