iCloud lets you store your content (music, photos, apps, contacts, calendars, and videos etc.) and automatically push them to all your iOS devices (iPad, iPhone or iPod) and computers (Mac or PC). But sometimes and for various reasons, you may want (or need) to delete iCloud backups.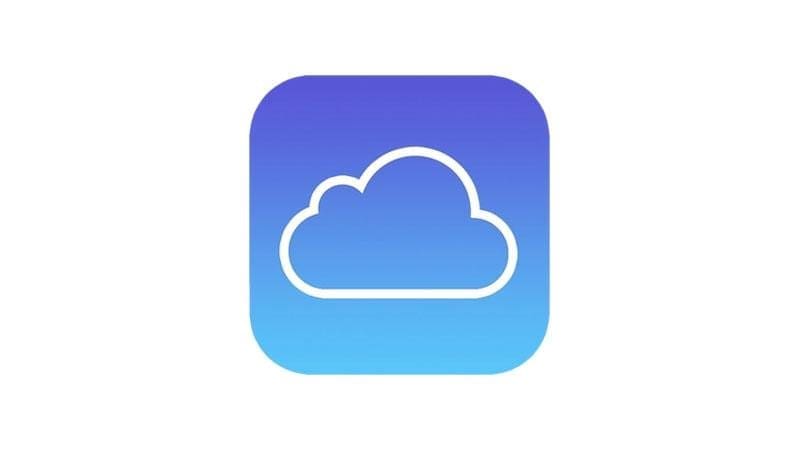 Related Articles
Unless you purchase an iCloud storage plan, you probably don't have much space on your free 5GB iCloud account. Your iDevice backups alone can take up most of that space, leaving you with very little storage for the things that matter–like your photos and home movies. But if you no longer own a device, you can and should free up your iCloud storage space by deleting that iDevice's entire iCloud backup. 
But for devices you still own, we don't recommend deleting your iCloud backup if that's the ONLY backup you have. If you need space on your iCloud, backup elsewhere FIRST (like via iTunes to your PC or Mac) and only then remove your iDevice backup(s) from iCloud. So if iCloud space is an issue for you, instead of backing up your iDevice to iCloud, consider backing up your device using iTunes.
Why Backups Matter
Let's be clear here. Backups are important. So you never want to be without a backup somewhere. Your iDevice backup includes all types of important information, like your SMS and iMessage texts, photos and videos, your personalized device settings and home screen layouts, health and app data, and your iTunes and App Store purchase history.
Your iDevice backup is your ticket to migrate your data to another device. And it's what's accessed when you restore your iPhone or iPad. Think of it as your personal data insurance plan. It protects your data, no matter the circumstances.
Delete iCloud Backups on iDevices, Macs, and Windows PCs
iOS: iPhone, iPad, and iPod Touch
Step #1. Tap Settings > Apple ID Profile  > iCloud
Step #2. Select Your Apple ID Storage Graph at the top
Step #3. Tap Manage Storage or Manage Storage > Backup. Now you see all your devices that use iCloud with the same Apple ID
Step #4. Choose your iDevice in the Backups section
Step #5. Tap Delete Backup; it asks you to confirm if "you want to turn off backup and delete all backup data for "device name" from iCloud." and tap "Turn Off & Delete"
Delete iCloud Backups on macOS and Mac OS X
Step #1. Apple Menu > System Preferences
Step #2. Click iCloud
Step #3. Select Manage in the right bottom corner
Step #4. Click Backups
Step #5. Choose the Backup that you want to clear
Step #6. Click Delete
Step #7. Confirm and tap Delete
Delete iCloud Backups on Windows PCs
Step #1. Open iCloud for Windows
Step #2. Click Storage
Step #3. Select Backup on the left side
Step #4. Choose the iDevice whose backup that you want to remove from iCloud
Step #5. Click Delete. And then Confirm and Delete
The Downsides of iDevice Backups
Unfortunately, you cannot currently delete parts of backups–it's either all or nothing! So if you want to maintain your text and message history but want to delete your health data, there is no way to remove just one type of data from your stored iCloud backup–at least not yet. iCloud backups are not even viewable–you cannot go inside a backup and see what's there. These iDevice backups currently can only be fully deleted or used to restore your device or set-up and migrate data to another iDevice.
Instead, Free Up Space Another Way! 
If you're looking to gain more space on your iCloud account and don't want to pay the fees for an iCloud storage upgrade plan, then your best bet is to clear out some of your iCloud Clutter. Think of it as an iCloud Data Diet!
First, take a look at all the apps that are currently storing data on your iCloud account by going to Settings > Apple ID Profile > iCloud and look under the heading "APPS USING ICLOUD." Many apps automatically back up to iCloud after you install them–and most of them, you don't need iCloud to store anything! So let's turn them off. Under the Apps Using iCloud, toggle off any apps that you don't want or need to back up their data to iCloud. That's the first step.  
Next, tap on Settings > Apple ID Profile > iCloud > Manage Storage and check which apps are consuming the most iCloud data. If there are any apps listed that you do not need iCloud to back up, return to the previous menu and toggle off the app under APPS USING ICLOUD.
After you toggle it off, delete that apps documents and data from iCloud by going back to Settings > Apple ID Profile > iCloud > Manage Storage and tapping on that app. Then choose Delete Documents & Data to remove all app data from iCloud (and any other devices connected to your Apple ID.) 
Clear Out Your iDevice Clutter!
If removing apps from iCloud hasn't gotten your total iCloud storage space down sufficiently, it's time to do a spring cleaning on your device! By reducing the size of your device's stored data, your also reduce the storage requirement for iCloud–it's a win-win. So consider clearing out some of the clutter and data hogs on your device–things like unused apps (and their data), old texts and messages(especially those with attachments), duplicate or unwanted photos, videos, and downloaded videos, music, and other files. See if cleaning up the clutter on your device also slims down your iCloud Storage needs.
Obsessed with tech since the early arrival of A/UX on Apple, Sudz (SK) is responsible for the editorial direction of AppleToolBox. He is based out of Los Angeles, CA.
Sudz specializes in covering all things macOS, having reviewed dozens of OS X and macOS developments over the years.
In a former life, Sudz worked helping Fortune 100 companies with their technology and business transformation aspirations.