There's no denying that the AirPods Pro and AirPods Max are some of the best headphones on the market today. You don't have to be an iPhone user just to take advantage, as these will also work with the iPad, Mac, and even Android phones.
@bzamayo @apollozac latest AirPods Pro firmware update brings Find My integration 👍🏻 pic.twitter.com/QGD7wKtUjp

— Ste Moseley (@Ste_Moseley) October 5, 2021
But there are still a few features here and there that Apple is working on, and that includes Find My support so we can stop losing our AirPods. Luckily, a new firmware update is here to solve those frustrations.
Related Reading
Download The Latest Firmware Update
Apple has started rolling out a new firmware update for the AirPods Pro and AirPods Max. With version number 4A400, one of the biggest features teased during WWDC '21 is finally available.
But in order to make sure that your AirPods Pro or Max are running the latest firmware update, you'll first need to try and "force" the update. Here's how you can do so with the AirPods Pro:
Ensure that your AirPods are paired and connected to your iPhone.
Listen to music for up to one minute.
Place the AirPods Pro back into the charging case and charge them for at least 30 minutes.
Those of you who own the AirPods Max, have a little bit more of an arduous process for updating the firmware.
Connect your AirPods Max to your iPhone.
Listen to some type of audio for at least 30 seconds.
Pause the audio playback.
Put your AirPods Max into the Smart Case.
Plug your AirPods Max into power.
Leave both the iPhone and AirPods Max nearby.
Wait.
We would recommend waiting a few minutes before taking the AirPods Max off of the charger. You don't want to worry about the firmware update starting, only to accidentally interrupt it mid-update. Patience is key, so you'll want to just hold tight to wait and see if the update was applied.
After you've waited for a little while, you can double-check the firmware version by following these steps:
Connect your AirPods Pro or Max to your iPhone.
Open the Settings app.
Tap Bluetooth.
Find your AirPods in the list of devices.
Tap the "I" icon next to the name.
Scroll down and look at the Firmware Version.
If your AirPods Pro or Max have been updated, then you will see version 4A400 listed. If not, try the steps above again to get the firmware installed.
How To Use Find My With AirPods Pro and Max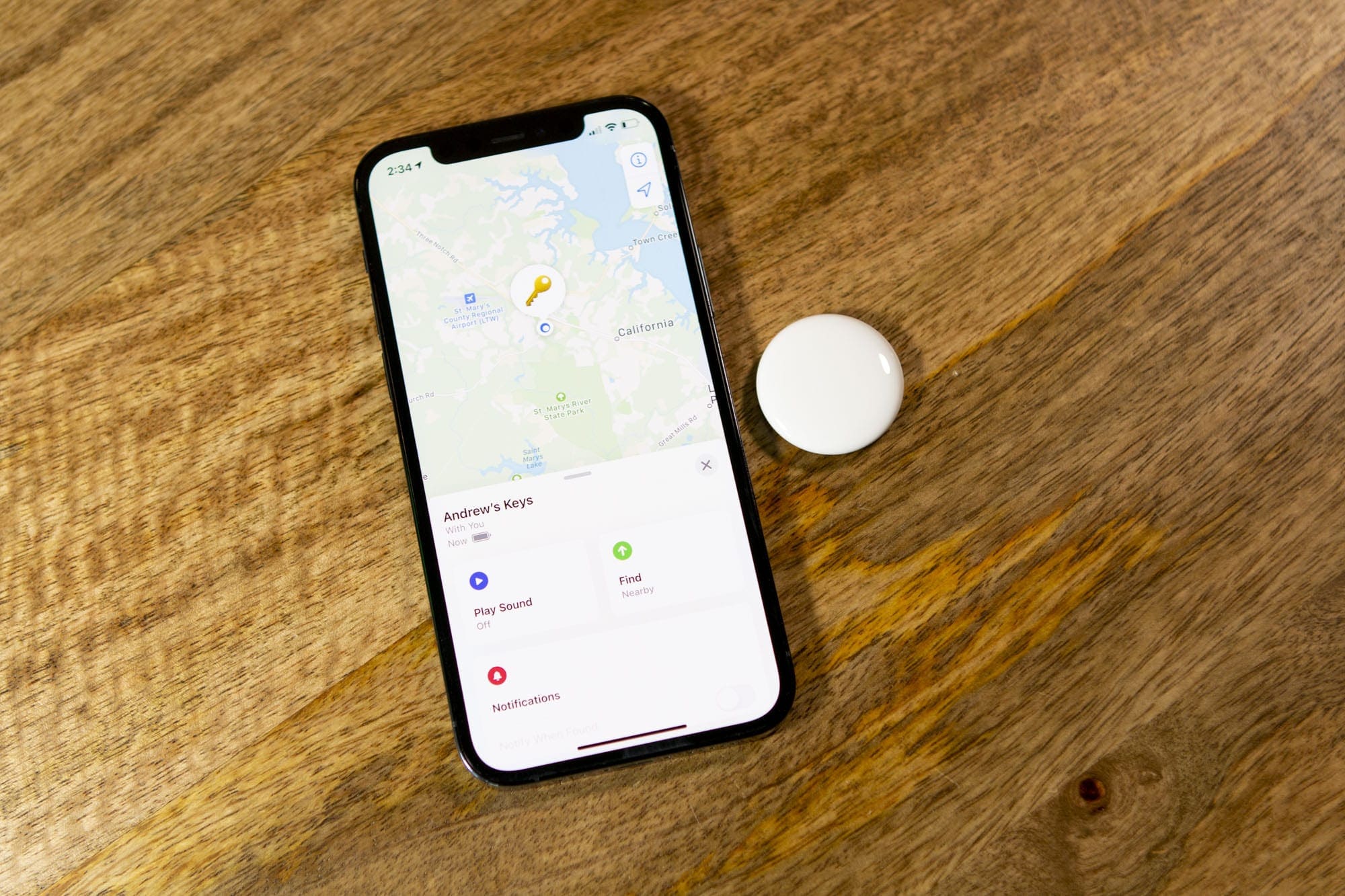 Find My integration is one of those big trends that we've been seeing over the past year. Part of this is thanks to the introduction of the AirTags, along with Apple's U1, H1, or H1 chips. After the update arrives, you will be able to use Find My with AirPods Pro and Max and are provided with the following capabilities:
View Location
Find Nearby
Play a Sound
Lost Mode (Mark as Lost)
Notify When Found
Notify When Left Behind
With this new ability, you no longer have to worry about your AirPods magically growing legs and disappearing. You can just fire up the Find My app and look for them from within the app. Plus, there are a couple of extra useful features available with your AirPods and the Find My app.
The first of which is the ability to locate either the Left or Right earbud from the Find My app. Then, you can just play a sound in an effort to try and pin-point the location, or you can follow the directional arrows within the app in order to get an approximate location.
This is definitely a long overdue feature to arrive for the AirPods and would have saved some folks quite a bit of money if it were available before now. But better late than never seems to be the motto here. We're just hoping that the AirPods 3 include a UWB chip like the AirTags in order to provide a more accurate location if you misplace them.
Andrew is a freelance writer based on the East Coast of the US.
He has written for a variety of sites over the years, including iMore, Android Central, Phandroid, and a few others. Now, he spends his days working for an HVAC company, while moonlighting as a freelance writer at night.