Apple has released iOS 13.2 along with the release of the new AirPods Pro today. The new iOS comes after three interim rounds of iOS 13.1 and brings many new features apart from attempting to fix some of the bugs from prior releases.
Related:
Although there are a lot of changes with iOS 13.2 we look at the top 15 new features and changes in iOS 13.2 that you should care about the most:
Use Announce Messages with Siri
Users with Apple AirPods 2 and later (hoping that the new AirPods are released on Oct 30th) will be able to use this new announce with Siri feature. In order to set this up, follow these steps.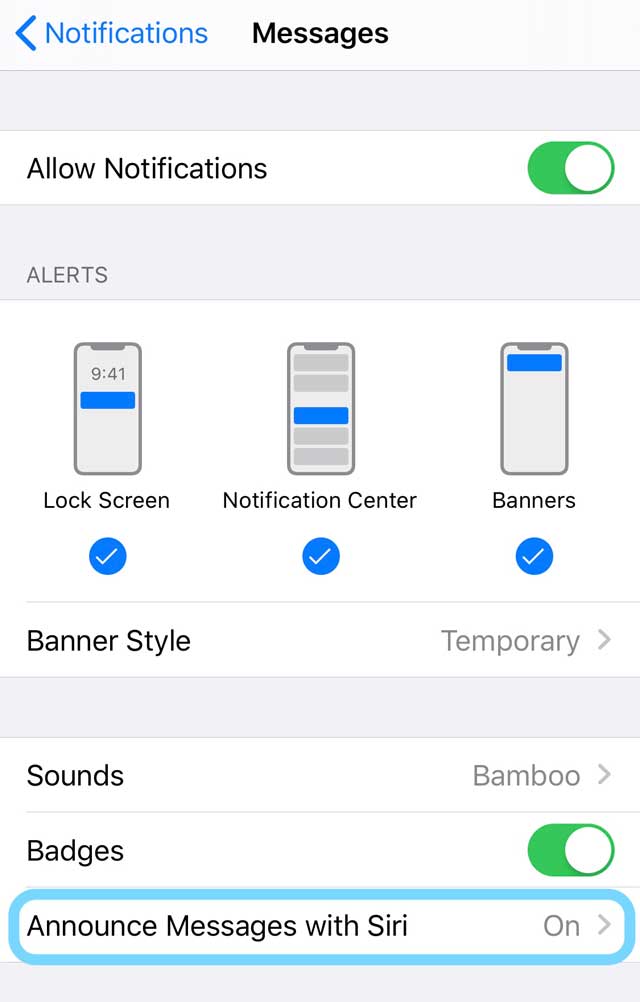 Open Settings on your iPhone or iPad
Tap Notifications.
Tap Announce Messages with Siri.
Slide the switch next to Announce Messages with Siri to the ON position.
This new feature for the AirPods works pretty well and consistently. If you encounter any issues, be sure to check out our tips article below.
There is also now a new notification sound associated with these notifications in iOS 13.2. If you have any issues setting up and using this new feature with your AirPods, check out the various tips that we have outlined below.
Opt-out feature of Siri and Dictation Improvement
iOS 13.2 addresses users' concerns about Siri and dictation privacy. When you set this up, Apple will not use any data collected from your device ( Siri and dictation) for its internal analysis. In order to do this, follow these steps:
Tap on Settings > Privacy > Analytics & Improvements
Disable 'Improve Siri & Dictation'

 
One had to go through a few hoops and loops prior to the release of this feature in order to reduce sharing data with Siri
Delete Previous Siri History
You can use this new feature to delete Siri history in order to protect privacy concerns. We feel Apple's privacy setup is pretty solid, if however you are concerned, here's how to remove your Siri history.
Tap on Settings > Siri & Search
Tap on Siri & Dictation History
Choose Delete Siri and Dictation history
Please note that this option to delete Siri and Dictation history will only show up if you have 'Improve Siri and Dictation' enabled on your device.
Use the new 'Edit Home Screen' Feature
To delete apps or rearrange apps with ease, Apple changed the quick action language from re-arrange apps to edit the home screen. Many users found re-arranging apps on the home screen to be a very unintuitive process when iOS 13 was released. Apple has addressed this issue in iOS 13.2. Here is how you delete apps or re-arrange apps on your Home Screen:
Tap on any app and hold
Select 'Delete App' to delete the individual app

Use Edit Home screen to re-arrange apps or delete apps by using the menu item.

Or choose 'Edit Home Screen' here
Once the apps start wiggling, you can drag and drop the app into a new folder or location on the Home screen
Delete Photos from within iMessage
Many users struggled with the iOS 13 change that required one to go to iPhone Storage Settings and manage photos and documents from there. The old iOS 12 feature where you click on the 'i' icon and review photos, select multiple photos and delete them is now back with iOS 13.2. It works the same way as in iOS 12.
Tap on the Contact name at the top of the message
Select the 'i' icon and let the Photos load up
Select one or Multiple Photos and choose Delete
Leverage the new 'AirPlay and Handoff' setting
Use these settings to transfer to a HomePod. When playing a song, just bring your iPhone close to the top of your HomePod to transfer what's playing on your iPhone.
There is also a new setting in the Handoff section that you can use to disable the automatic airplay to TVs. 
Use the New Emojis in your communications
iOS 13.2 introduces many new emojis including the new otter emoji, ringed planet, beverage box, pinching hands emoji and more importantly a host of emojis to support accessibility options such as a wheelchair, service dog support, and others.
Some of these new emojis were approved via the Emoji 12.0 update that was released earlier this year and is now being adopted by Apple via iOS 13.2
New emoji skin tone support feature in iOS 13.2
You can now easily select multiple skin tones for a single emoji when typing your messages. This works for most of the emoji icons that are hand based. Thumps-up, Thumbs down and so on.
Press the emoji icon and hold for a second and choose between the different skin tones to use.
'RESEARCH' provision in Privacy Settings
If you decide to participate in the new Apple Health research programs launching later, you will need to install the related apps from the App Store. You will be able to control the privacy settings for these apps from here.
Tap on Settings > Privacy
Next tap on 'RESEARCH'
Apps that have new share sheet integration prominently show up in your share-sheet.
This is useful as it automatically integrates third-party app features into your share sheet making it easier to use the functions.
iOS 13.2 offers a few exclusive features for iPhone 11/ 11 Pro users
These are primarily related to the Camera function. If you are an iPhone 11 Pro user, you will find these exciting features very helpful.
Take Advantage of the Deep Fusion feature
iOS 13.2 introduces the new Deep Fusion feature. This is a new image processing system enabled by the Neural Engine of A13 Bionic in iPhone 11 pro models. 
Deep Fusion uses advanced machine learning to do pixel-by-pixel processing of photos, optimizing for texture, details and noise in every part of the photo. 
Change Frame Rate and Resolution from within the Camera app
The new iOS 13.2 offers a major enhancement for iPhone 11 users. This has been a major request from users for quite some time now. It is nice to see Apple take care of this in iOS 13.2
You can now access and change frame rate and set up photo resolution directly from the Camera app. No more switching between the Settings App and Camera app.
YouTube App supports HDR Playback
feature for the iPhone 11 Models. This was already available for the older iPhones and now has been made available for the iPhone 11 models. ( Not necessarily an iOS 13.2 feature, since its Google, that enables or disables this feature for devices running their app)
Other iOS 13.2 Notable features
Some of the other notable features available on iOS 13.2 include dark mode support for the FaceBook app, new shutter sound in the night mode camera, new icons to represent AirPods in the volume widget on the control center along with a much better and integrates Siri support for third party messaging apps such as WhatsApp.
Finally, the iOS 13.2 fixes many of the bugs related with the prior iOS versions including some of the common ones related to the Mail app. In our testing, we have found that the battery holds up pretty well and noticed the improved RAM management functions. Apps feel more snappier overall.
In order to update your iPhone to the latest iOS 13.2, tap on Settings > General > Software Update. Once the new release is available and you are unable to find it on your iPhone, disable your Wi-Fi and then enable it and then try and see if the new update shows up on your device.
What are some of the features you would like to see in the future iOS releases?
Obsessed with tech since the early arrival of A/UX on Apple, Sudz (SK) is responsible for the original editorial direction of AppleToolBox. He is based out of Los Angeles, CA.
Sudz specializes in covering all things macOS, having reviewed dozens of OS X and macOS developments over the years.
In a former life, Sudz worked helping Fortune 100 companies with their technology and business transformation aspirations.