There's a new iPad on the block. Well, technically there are two new iPads on the block, but we are ignoring one of them today. The iPad mini has finally been refreshed, bringing with it a much-needed design overhaul to go along with updated specs, and a whole lot more. However, if you look at the current iPad lineup, you might be considering the move to the 4th-gen iPad Air that debuted just about a year ago. Let's dive into which one you should pick when deciding between iPad mini vs iPad Air.
Related Reading
iPad mini vs iPad Air: Spec Comparison
| | iPad mini (6th generation) | iPad Air (4th generation) |
| --- | --- | --- |
| Display | 8.3-inch Liquid Retina | 10.9-inch Liquid Retina |
| ProMotion | No | No |
| Build | Aluminum | Aluminum |
| Processor | Apple A15 Bionic | Apple A14 Bionic |
| Battery Life | Up to 10 hours | Up to 10 hours |
| Front Camera | 12MP Ultra Wide | 7MP FaceTime HD |
| Rear Cameras | 12MP Wide | 12MP Wide |
| 5G Connectivity | Yes | No |
| Touch ID | Yes | Yes |
| Smart Connector | No | Yes |
| Weight | 297 grams (0.66 pounds) | 460 grams (1.01 pounds) |
| Storage | 64GB / 256GB | 64GB / 256GB |
| Price | From $499 | From $599 |
Why You Should Get The iPad Air
Despite being almost a year old at this point, the 4th-gen iPad Air brought with it the same design overhaul that we are now getting with the 2021 iPad mini. This means flat edges, slimmer bezels, and a tablet that doesn't look like it's stuck back in 2015.
For many, the iPad Air was a great alternative to those considering the 11-inch iPad Pro due to its display size and Smart Connector integration. With the Smart Connector, you can use the 2020 iPad Air with all of the same accessories you might use if you owned the iPad Pro. This includes the updated Magic Keyboard and Smart Keyboard Folio.
Unfortunately, the same can't be said in regards to the new iPad mini. It seems that Apple doesn't envision everyone using as a productivity device. Instead, the you'll be limited to using just your run-of-the-mill Bluetooth keyboards with the iPad mini.
Opting for the 2020 iPad Air isn't a bad option when you look at performance and battery life either. Although the Mini has the new A15 Bionic chipset, it has been intentionally downgraded by Apple so that it's not too overly powerful. This means that performance is practically identical, and that includes battery life. Both of these tablets are rated for up to 10 hours of battery life on a single charge.
Why You Should Get The iPad Mini
Although the iPad mini misses out on the Smart Connector, leaving you to rely on Bluetooth keyboards, that's really about all that it's missing. Sure, it has a smaller screen size, but that's the point of the Mini. What it does include is compatibility with the Apple Pencil (2nd-gen). That alone could be enough to sway you in the direction of the Mini, as it essentially can become the ultimate portable sketchpad or digital notebook.
While it's true that Apple "nerfed" the A15 Bionic chipset within the Mini, it's still newer and more powerful than the A14 Bionic found in the iPad Air. The CPU gains likely aren't all that impressive, but the graphical performance is going to be significantly better than the iPad Air. With this in-tow, your iPad mini can become the next-best portable console, only trailing the likes of the Nintendo Switch and your iPhone.
Those who care about and need cellular connectivity will also get a leg up with the updated iPad mini. That's because while the iPad Air is limited to an LTE connection, the iPad mini features 5G connectivity, which offers incredible network speeds. Of course there's the whole concern about whether you have 5G towers in your area, but even still, you're essentially future-proofing yourself with the Mini.
The final big reason why you might want to go for the iPad mini over the iPad Air comes down to price. The Mini comes in at just $499 for the 64GB model or $649 for 256GB of storage. That's $100 cheaper compared to the iPad Air, which features the same two storage configurations, while starting at $599.
You Can't Go Wrong Either Way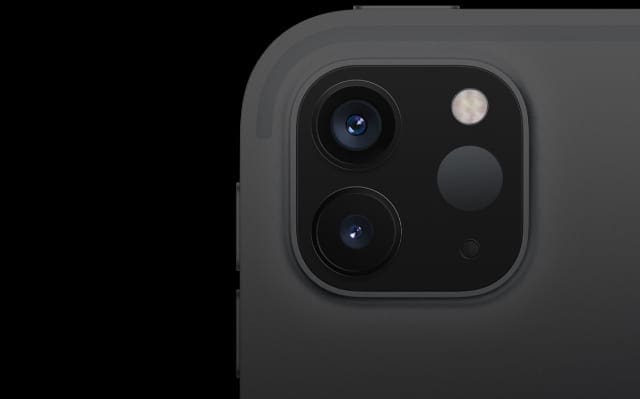 No matter which you pick when deciding between the iPad mini vs iPad Air, you can't go wrong either way. Both have their strengths and weaknesses, but they are still vastly better than any other non-iPad on the market.
Let us know which one you would go with if you were trying to make the decision. For us, it would have to be the iPad mini. The idea of having a portable notebook that I can use the Apple Pencil with is simply incredible. And it's something that we're considering doing even with having the iPad Pro 12.9-inch at our disposal.
Andrew is a freelance writer based on the East Coast of the US.
He has written for a variety of sites over the years, including iMore, Android Central, Phandroid, and a few others. Now, he spends his days working for an HVAC company, while moonlighting as a freelance writer at night.