Unfortunately, while it is the season to be jolly for most of us. It's also the season for scammers to take advantage of our holiday shopping season. That's why it's always important to be on the lookout for Scam Alerts!
With the holidays here, scam artists have picked up their game in trying to dupe innocent customers. Over the past few years, Holiday e-sales surged by 20% year-to-year over the previous year, primarily driven by last-minute shoppers. And many of those scams are intentionally designed to look like real sites. But they are in fact malicious sites or apps spoofing retailers that most people know!
The first of these relates to the use of iTunes gift cards. This is not a new scam as it has been out there for quite some time. Recently the FCC posted scam alerts on its site regarding this latest scam.
FCC Scam Alerts Information
According to the FCC, consumers should be on the lookout for callers pretending to be government or law enforcement officials. Anything that demands immediate payment to protect the consumer – or the consumer's family or friends – from arrest or some other legal action is suspicious.
The caller or sender then advises the consumer that he or she can resolve the problem immediately. Usually, that involves paying with store gift cards, often Apple iTunes gift cards. The consumer is instructed to provide the card's access code, which allows the scammer to use or sell the gift card to third parties. Please remember that government agencies and legitimate companies never call consumers to seek payment via gift cards.
Tips to avoid becoming the victim of a gift card scam
You can only purchase Apple items with an App Store & iTunes Gift Card or Apple Store Gift Card. If someone asks for your card for ANY OTHER type of purchase, do not provide your App Store & iTunes Gift Card or Apple Store Gift Card information
Do not provide the numbers on the back of an Apple gift card to anyone that you don't personally know
Report potential scams to Apple AND your local police department
Keep Informed
A good place to keep up with these ever-evolving scams is to periodically check out the FCC scam alerts web page. This scam alerts page is updated on a regular basis as new consumer complaints are investigated.
The second scam pertains to a large number of bogus apps that have started showing up on the Apple app store in recent weeks. Hundreds of fake retail and product apps have shown up in the Apple store in recent weeks.
According to a detailed coverage by NYTimes, the counterfeiters have masqueraded as retail chains like Dollar Tree and Foot Locker, big department stores like Dillard's and Nordstrom, online product bazaars like Zappos.com and Polyvore, and luxury-goods makers like Jimmy Choo, Christian Dior, and Salvatore Ferragamo.
Apple removed hundreds of fake apps after The New York Times inquired about the specific app vendors that created many of them. Although Apple has measures in place that prevent malicious apps from showing up in the Apple store, this new breed of fake apps has opened up new risks that the company is trying to counter.
As users move to use Apps for their primary online retail needs, the scam artists are trying to get into the action as well. Please make sure that you are using the authorized app from the app store.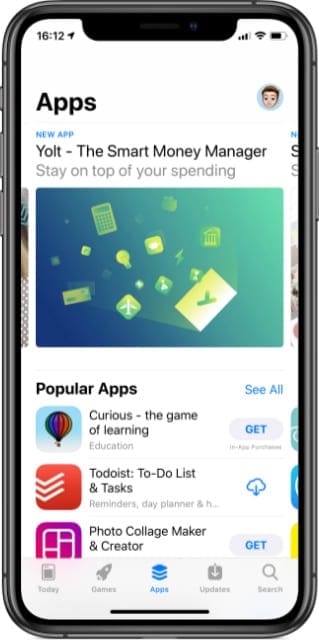 Look out for people or companies claiming to be Apple or Apple Support
Apple will never ask for your account name and password without UNSOLICITED.
So if someone claims to be from Apple (or Apple Support) and asks you for your Apple ID & password, credit card, or other sensitive information, it's a scam. Do not provide any information–especially unsolicited.
If you didn't reach out to Apple yourself, treat the situation as a scam and do not provide ANY information.
Be on the lookout for fake emails, pop-up ads, text messages, and phone calls from anyone saying they are Apple. If this occurs, do not respond and contact Apple yourself to confirm if the contact was real or not.
Never share your Apple ID password or temporary verification codes.
Apple DOES NOT ask you for this information to provide you with support.
Never, ever share your social security number (SSN)
Apple NEVER asks for your SSN. If you receive a solicitation for that, it's a scam.
Reporting any suspected phishing scams directly to Apple
If you receive what you believe to be a phishing email or support call claiming to be from Apple, please send it to [email protected]
Apple monitors this email, but you do not receive an email reply.
Forwarding the message with its complete header information 
Select the message
Choose Forward As Attachment from the Message menu
Send it to

[email protected]
Learn more about Apple's advice for users suspecting they've been a victim of a scammer in this Apple whitepaper.
Obsessed with tech since the early arrival of A/UX on Apple, Sudz (SK) is responsible for the editorial direction of AppleToolBox. He is based out of Los Angeles, CA.
Sudz specializes in covering all things macOS, having reviewed dozens of OS X and macOS developments over the years.
In a former life, Sudz worked helping Fortune 100 companies with their technology and business transformation aspirations.