Every year Apple fans wait with baited breath in anticipation of their newest iOS release. Some years, Apple blows us away with amazing new features. But in other years, Apple leaves its loyal fans incredibly disappointed. Whether it's iMessage improvements, interface redesigns, new native apps, or ways to multitask, the rumors abound as Apple's yearly World-Wide Developers Conference (WWDC) gets closer and closer.
With WWDC literally around the corner, in the spirit of the anticipated iOS 11 update (and possible new phone), here are ten iOS 11 features that iPhone users like me desperately need in the new update.
#10 Dark Mode on iOS 11
With our faces glued to our iDevice's and computer's retina screens nearly all day long, staring at a bright light all day is probably giving you a little bit of vision strain. In iOS 9.3, Apple kindly introduced its Night Shift feature, which changes the hues from their natural blue to a less strenuous orange over the course of the day.
But for many, Night Shift is not enough. The push for a Dark Mode, essentially a black or dark gray menu interface, is one feature many (and probably most) Apple fans desire above all others. We've asked, even begged, for a dark mode with each new iOS iteration, over the course of the iPhone's ten-year lifespan.
Now that dark mode is supported on many third-party apps; it seems only natural that Apple joins the party. So we are keeping our fingers crossed that dark mode is finally here!
#9 Complete Interface Overhaul
iOS has, more or less, looked the same since its inception. The home screen lists all your app icons, a dock at the bottom for a few of your favorites, and a simple battery and reception bar at the top.
Over the years, Apple introduced many extra features like 3D Touch, folders, and an advanced Notification Center. But at its core, iOS is very much the same product it was back in 2007 when the very first iPhone released.
A complete design overhaul would not only intrigue dedicated Android users, but it would give an experience refresh for those long term iPhone users who may be sick and tired of the same 2007 look.
#8 Split Screen
A feature introduced in recent versions of the iPad, a split screen could make a great addition to the list of new iOS 11 features. With the size of the iPhone screen increasing seemingly every year, having the ability to run apps simultaneously in that additional screen real estate would be a welcome change. 
#7 Enhanced Control Center
While the introduction of the control center was a huge step in the right direction for Apple when it released, it is still far from perfect. It does include many of the core toggles such as Airplane Mode, Bluetooth, WiFi, Night Shift, and others; it's definitely missing some important features.
We'd love for control center to feature buttons to toggle battery saving mode quickly, Hot Spot, and so other routinely used features. Allowing personalization, so users pick and choose what buttons control center shows would be excellent!
#6 Group FaceTime on iOS 11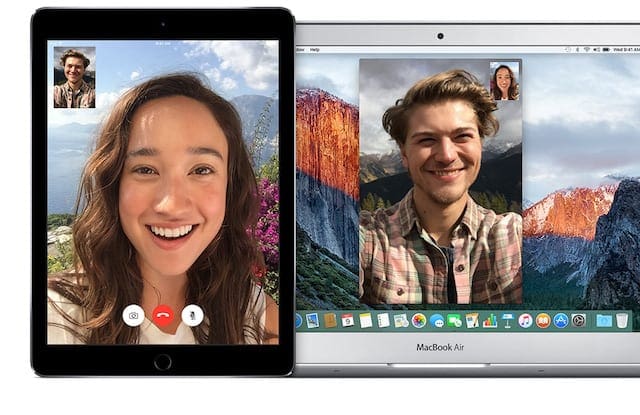 FaceTime is one of the most underrated features within the iPhone ecosystem. With a stable connection, FaceTime may just be the best video chatting platform to hit the mobile phone. Not only that, but you get an additional Audio only mode, which puts standard mobile calls to shame.
Introducing a group video chat, similar to Skype's conference call feature, would be a fantastic upgrade the the already stellar FaceTime experience.
#5 More Attractive and Intelligent Notifications
Let's face it; Apple notifications are pretty ugly. They function well, but they lack that unique design element Apple usually brings to the table. Lock screen notifications are something Apple tweaked many times over the years, but they just can't quite get them perfect.
How about your notifications including optional contact photos, more impressive animations, or even the option to choose the sorting order? These updates are examples of all the great ways to rethink their current notification system.
How about making notifications smarter? Figuring out ways to make the notification processes more intelligent would be another feature. Right now we are constrained by selecting just the styles for notification. It would be pretty good if there was an easy way to set up rules for notifications by each app.
#4 Apple Watch Mode
The Apple Watch introduced a brand new style and format for iOS. With small circular app icons set in a cluster, watchOS is one of Apple's most innovative designs since the original iOS.
With a design completely outside of the typical iOS or even Android wheelhouse, many people urge Apple to adopt a similar design strategy for the next generation of iPhones. Having the option for this icon-cluster mode could definitely disrupt the normal app screen experience.
#3 Enhanced Siri
While Siri receives small upgrades every year, her capabilities are far from reaching maximum potential. While other companies introduced similar voice assistant software, all too often we use Siri like a simple voice search engine.
The idea of broadening Siri into a more adaptable role, understanding the user's habits, adding compatibility with more apps, and becoming well-rounded is definitely something Apple should consider.
#2 Multiple Users
Today, iPhones and mobile phones are drastically different than their roots as just 'phones.' They are powerful and personalized computers, capturing a lot of data about you while fitting into your pocket. But with all that personalization, there is a price to pay: privacy.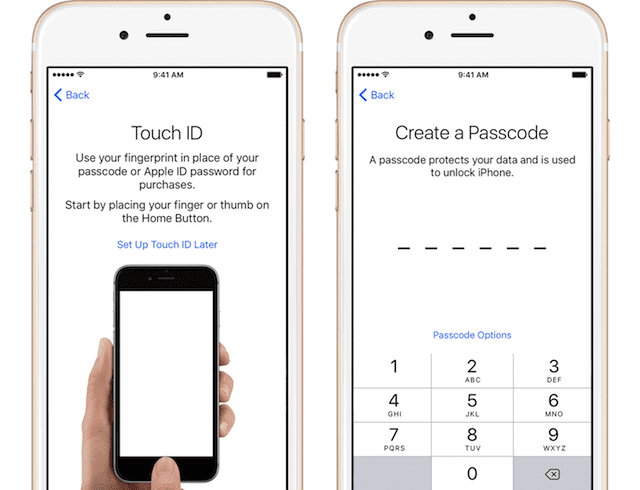 We share our devices, with family, children, grandparents, friends, even co-workers. It's a natural part of our digital life–showing someone an email, text, photo, or video. With all this sharing, some users–we think all users–need a little bit of privacy when handing out their device.
The introduction of guest users, or multiple user accounts, could take the stress away from lending out your phone to a friend or relative. Introducing enhanced security elements to the different users keeps your data private and makes passing around your phone a lot less worrisome.
For some emerging market users, where families share a single phone or a couple of phones, the ability to support multiple SIM cards along with different users is a compelling selling point.
#1 More Flexibility
For Apple, design is everything! Apple takes design seriously, from the look of products to user experience–everything is thoughtfully designed.
At the heart of Apple is one guiding principle: design. It's so important that they hardly let their customers change ANYTHING about their devices. All apps are approved via their App Store, there are hardly any customization features outside of changing your wallpaper, and you can barely even change the ringtone or notification sound without being limited within certain apps.
So we think it's time for Apple to design with flexibility as a core value while maintaining its commitment to user security and privacy. Flexibility done the wrong way could lead to security risks so Apple should continue promoting the highest standards for security and privacy as it includes greater and greater flexibility into its products and operating systems.
Wrap Up
This strict "my way, or the highway" mentality for the iPhone is suffocating and weighs heavily on many iPhone and iDevice users. Taking a more laid back approach, approving more 3rd party apps, allowing more customization, and a basic folder and file management system with other 'computer-like' options would open the doors for a more flexible and diverse iPhone.