It's been more than five months since we have really heard a peep from Apple. The company has made various announcements via its Newsroom, but other than an interview from Tim Cook, it's been radio silence. That's all about the change, as Apple is gearing up to kick off 2021 with a bang.
Related Reading
When is Apple's Next Event?
After seemingly being delayed by a month for one reason or another (at least according to Jon Prosser), Apple sent invitations for its Spring 2021 event. The event will take place on April 20th, starting at 10 a.m. PDT (1 p.m. EST).
What To Expect
The biggest news expected to come out of this Spring Loaded event is an all-new iPad Pro refresh. But that's not all that we're expecting to hear from Cupertino on the 20th.
iPad Pro Refresh
2021 could be a big year for the iPad, but we aren't expecting to see an M1-powered iPad Pro. Instead, Apple could announce an all-new iPad Pro series with the oft-rumored mini-LED display and updated processors.
New Displays
Current iPads use LCD displays, which are pretty great already, but a mini-LED panel would offer a wide variety of improvements. These include deeper and darker blacks, richer colors, and better contrast. The mini-LED panel is also much more power-efficient, which would be quite impressive considering how great the iPad Pro is on battery power. Unfortunately, it seems that the new display would only be coming to the larger 12.9-inch iPad Pro refresh.
Performance Gains
On the performance front, there will be an expected upgrade in the processor department. This is likely to be either the A14X or A14Z while providing some performance improvements over last year's A12Z Bionic. It has been rumored that this next iPad Pro processor could be built on the same architecture as the M1. This would bring significant performance improvements to the already powerful iPad Pro line.
We've already started seeing some 11-inch iPad Pro cases make their way to big-box retailers. In one case, the customer attempted to purchase the case but was unable to because the case was not due to go on sale until early April.
New Apple Pencil?
The final rumor surrounding new iPad Pros comes via a new Apple Pencil. A leaked image appeared to show an updated and upgraded third-generation Apple Pencil. The design seems to look more like the original, glossy, Pencil with a more rounded design. Unfortunately, not much else has been shared regarding a potential new Apple Pencil.
iPad Mini Update
The iPad Mini has not been updated since March of 2019, as Apple introduced the A12 Bionic SoC and Apple Pencil support. However, it's one of only two remaining devices in Apple's lineup that sports the outdated design with thick bezels and a home button.
A few rumors have been making the rounds suggesting that a new iPad Mini is on the way. This new iPad Mini could be called the "iPad Mini Pro" and would sport an 8.4-inch display while matching the design of the current iPad Pro and iPad Air.
However, recent leaks have refuted this claim, as a new iPad Mini "dummy" was shown alongside iPad Pro 11 and 12.9 dummies, sporting the same thick bezels and home button. So we'll have to take these rumors about a potential update to the iPad Mini with a cup of salt.
New AirPods
It's been over a year since we've seen a new version of the in-ear AirPods, but that could change. One of the biggest rumors for the April 20th event surrounds a potential AirPods 3 announcement.
The AirPods have revolutionized the truly wireless earbud market, but this upcoming version may not be all that special. Instead, it seems that the AirPods 3 will bring a design similar to the AirPods Pro. Those earbuds require the use of silicone tips, which help with the Active Noise Cancellation.
However, the problem is that those tips are not exactly comfortable for everyone. That's why many folks continue to rely on the older AirPods 2, as these just sit in your ear.
It's likely that while the AirPods 3 will sport an AirPods Pro design, they will not include Active Noise Cancellation. This will likely help keep the cost down, possibly coming in around the same $199 price point for the 2nd-gen AirPods (w/ wireless charging).
AirTags
Apple has been rumored to be working on a Tile competitor for a couple of years now. The company has been expected to release AirTags at various past events, but those have come and gone without any mention of them. Code and references in iOS have let the cat out of the bag, suggesting that AirTags should have already been introduced.
What makes us kind of wary of a potential AirTags launch is an announcement made by Apple. The company announced that its 'Find My' network would be opened to integration with third parties. This means company's like Chipolo, which has a tracker of its own, can now integrate seamlessly with iPad products. Maybe this means that Apple is just trying to throw everyone off its scent, but it could also mean the AirTags project has been shelved entirely.
Apple TV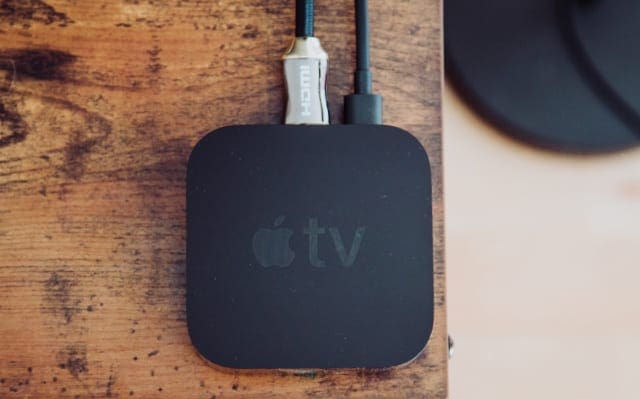 If you thought that it's been a long time since the AirPods have been updated, it's been even longer for the Apple TV. The current Apple TV 4K has been available since its launch all the way back in 2017.
Rumors have been churning about a potential new Apple TV for the last year or so after there were mentions of an updated version in iOS. The new Apple TV will feature a faster processor, potentially the Apple A14 chip. This is the same processor found in the iPhone 12 lineup and could help turn the Apple TV into a true gaming console of sorts.
A new Apple TV will also likely feature the Apple U1 chip. This was introduced in the iPhone 11 and brings 'nearby interaction' frameworks. That may not seem like a big deal, but it would help the new TV act as a HomeKit base station. It's also possible that this rumored Apple TV would provide a redesigned remote. Although elegantly designed, the current iteration is not the most intuitive remote and has a tendency of being easily broken.
An Update On The Mac
This is one of the more interesting prospects of the April 20th event, but it seems that we won't be seeing any new Mac announcements. Recently, the iMac Pro started to see inventory shortages from Apple and other retailers. Then, Apple confirmed that it would be discontinuing the iMac Pro, but nothing has been announced that would replace it.
Rumors have been swirling about a redesigned iMac, which could replace the entire current available lineup. It's likely that this updated iMac would be powered by the Apple M1 processor or a newer (more powerful) version.
The redesigned iMac would bring a design similar to that of the Pro Display XDR, with thinner bezels and an all-aluminum build. It's also possible that we could see five new colors, similar to those found on the redesigned iPad Air which launched last year. Mark Gurman has even suggested that Apple could be gearing up to finally replace the Thunderbolt display. This has been a big request from Apple users, as the Pro Display XDR is not exactly the perfect solution for everyone.
As for the MacBook line, it seems that we'll have to wait until the second half of the year for the good stuff. Apple is rumored to be working on a new 14-inch and 16-inch MacBook Pro while bringing back some of the ports and functionality of these laptops. Current MacBook Pros feature nothing but USB-C, which requires you to enter Dongle City. But these upcoming models could feature an HDMI port, SD card slot, along with being powered by the unannounced Apple M1X processor.
Andrew is a freelance writer based on the East Coast of the US.
He has written for a variety of sites over the years, including iMore, Android Central, Phandroid, and a few others. Now, he spends his days working for an HVAC company, while moonlighting as a freelance writer at night.