It's been about one week since Apple dropped the final version of iOS 14, and we already have an incremental update. These kinds of things can happen, even after the long beta process. That's because when a software update makes it to the masses, there are more bugs that can arise for different folks.
Related Reading
The biggest new feature for iOS 14 is the ability to customize your home screen with Widgets. We have seen a tremendous influx of new and updated applications to add new widgets to your Home Screen. Some are even capable of being completely customizable, while others give you a look at the information you need the most.
Bug fixes are here in iOS 14.0.1
There have been a few issues with the final launch with iOS 14. One of the key features of iOS 14 (for some) is the ability to change your default Browser and default email app. However, a bug surfaced which would change the defaults back to Safari and Mail after a user restarted their device. The problem plagues both iOS and iPadOS users, causing a bunch of frustration.
The frustrations continued to grow after popular third-party apps like Gmail and Google Chrome were updated with iOS 14 support. Users with older devices, like the iPhone 7, were experiencing odd problems such as the iPhone being unable to connect to Wi-Fi after the update.
Considering that Apple is already testing iOS 14.2 with developers, we should be expecting more updates coming soon. These will continue to add various new features, while primarily focusing on getting rid of those pesky bugs.
iOS 14.0.1 Changelog
This update includes bug fixes for your iPhone.
Fixes an issue that could cause default browser and mail settings to reset after restarting your iPhone
Addresses an issue that could prevent camera previews from displaying on iPhone 7 and iPhone 7 Plus
Fixes an issue that could prevent your iPhone from connecting to Wi-Fi networks
Resolves an issue that could prevent sending email with some mail providers
Addresses an issue that could prevent images from appearing in the News widget
For information on the security content of Apple software updates, please visit this website:
https://support.apple.com/kb/HT201222
How to update your iPhone
Apple has pushed this update to all iPhone owners, while also pushing updates to the iPad, Apple TV, Apple Watch, and macOS Catalina. If you want to check to see if the update is available four iPhone, here's how: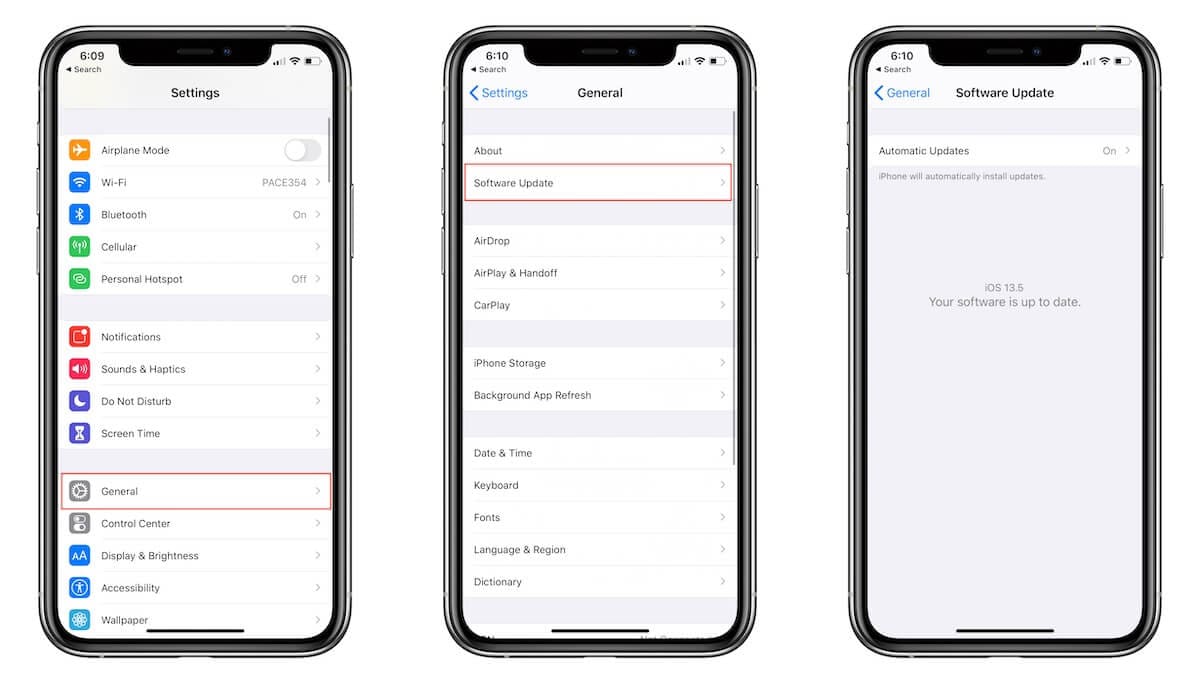 Open the Settings app.
Tap General.
Select Software Update.
Tap the Download and Install button.
After the update has been downloaded, you will be prompted to install the update. Tap the appropriate button and your iPhone will restart in order to install iOS 14.0.1.
More iOS updates are in the pipeline
While Apple pushed iOS 14.0.1 pretty quickly after the final iOS 14 release, that doesn't mean more bugs aren't present. If you just check out the Support forums and Reddit, there are some new issues causing frustrations.
One issue for many is a lag whenever opening Messages and typing a new message in an existing message thread. The keyboard seems to lag for far too long, making it so you'll want to close the Messages app and try again. Some running the iOS 14.2 beta have also found this problem, so it seems that Apple has yet to fix this for everyone.
With the new changes to your Home Screen, App Library has been introduced as a way to access your applications. With this, you no longer have to worry about endless pages of applications. However, there are even issues there, as the keyboard lags similarly to how it does in Messages. So it seems there's some type of bug going around with the iOS keyboard across the board.
Not everything is horrendous, however, as it seems the incremental update to iOS 14.0.1 has fixed battery life for some. When iOS 14 was launched, many users, regardless of the device, have been experiencing some horrendous battery issues.
It's still in the early days of iOS 14, so we hope that Apple can get things under control quickly. We definitely don't want an iOS 13 situation where bugs plagued devices up until the next major software release.
Andrew is a freelance writer based on the East Coast of the US.
He has written for a variety of sites over the years, including iMore, Android Central, Phandroid, and a few others. Now, he spends his days working for an HVAC company, while moonlighting as a freelance writer at night.