We appreciate your interest in advertising with us!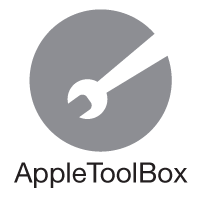 AppleToolBox is an influential daily resource guide for all things Apple. Advertising with us is a great opportunity to reach thousands of high-end subscribers to one of the leading and most trusted sources of Apple product information online.
Our talented team of Apple experts cover all the how-tos, tips and tutorials on Apple products including iPhone, Mac, Apple TV, iPod, AirPods, iPad and Apple Watch. We get down to the nitty-gritty and provide comprehensive Apple product news, reviews, tips and tutorials for the novice to most-advanced Apple product user.
With a creative team of professionals, our mission is to help brands tell their stories in ways that drive real brand-awareness, user engagement and customer acquisition.
With editorial sponsorship, native content and custom ad units, we work closely with brands to create original and globally recognized content to reach our highly engaged audience of
Who is an AppleToolBox Reader ?
Our audience primarily consists of affluent Apple product users who are looking to buy new Apple products, related accessories and learn about various third party apps that provide value.
Our readers are looking for buying recommendations, reviews and detailed tutorials on how to make the most out of their tech gadgets.
Basic Audience Overview
Male 25-34 is the largest demographic
91% English speaking
65% are in the United States.
U.K. & Canada audience make-up another 16%
Average YoY visitor growth is 67-89%
66% of visitors are using Safari when they visit us
Other Key Audience Attributes
30% of visitors return within 10 days to read more
72% of visitors access while on Cable or DSL connection
Only a 26% Bounce rate showing high engagement
Average site contests produce 12,000 participants
68% of visitors actively engage in content, visiting additional pages, engaging via comments and forums and newsletter sign-up
Growing Newsletter with 7k loyal subscribers
Highly engaged YouTube channel with more than 5 Million views and 10K+ subscribers.
 AppleToolBox offers numerous opportunities to partner and collaborate with key brands.
Please reach out to us using our contact page for your media inquiries and help us showcase your brand to our 30+ million and growing affluent Apple aficionados.
Sponsored ad in our newsletter:AppleToolBox Weekly reaches a growing audience of 7,000. Create a sponsored post to be featured in this weekly e-newsletter.
Sponsored Review on Youtube:Reach out to our Youtube Audience 10k+ subscribers with a detailed product or app review that you would like us to showcase.
Other Interesting AppleToolBox  Audience Insights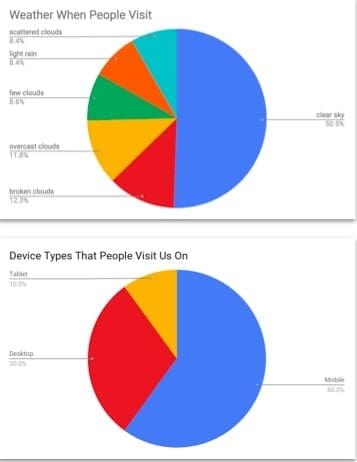 AppleToolBox is tech resource website that delivers informative content related to everything Apple.We're one of the leading voices in providing insightful and authoritative how tos, news, reviews and tips to Apple aficionados worldwide.
With an obsession for all things Apple, we've built our reputation on delivering humanized tech content that appeals to gadget geeks and Apple newcomers, alike.
Our primary goal is to provide helpful how-tos, proven user tips, detailed tutorials and comprehensive guides that help readers get the most from their Apple products.
Founded in 2010, nearly a decade's worth of success and encouragement from readers has allowed us to create some of the best and most comprehensive solutions to the most complex Apple product-user problems. We listen to our audience and work hard to bring you the information you want.
Please reach out to us here for any additional questions or enquiries.