iOS and iPadOS 17 were very different updates when it came to how much extra we got. Whereas iPhones got an incremental update compared to the dramatic changes introduced in iOS 16, iPadOS 17 was a huge leap from its predecessor. But unfortunately, both updates have come with a handful of problems that many users encounter.
Related Reading:
The good news is that you can fix most of these annoyances rather quickly on your own, without a call to Apple Support or setting up an appointment to visit an Apple Genius. Here are the main problems with advice on what to do about them.
---
If your problem isn't listed, please add it to the comments section.
---
Please share your favorite tips, tricks, and tune-ups or send your comments with screenshots, etc. to info@appletoolbox.com.
iOS 17 and iPadOS 17 Have Received Minor Updates!
Apple has released several updates for iOS 17 and iPadOS 17, and these should hopefully patch any problems that you're experiencing. As a prerequisite, you should start with those. If you're experiencing a specific problem, you can see what each iOS and iPadOS update addresses in Apple's release notes.
Go to Settings > General > Software Update and select Update Now. Hopefully, that should solve the issues that you have been dealing with thus far.
---
Are you still experiencing these problems on iPadOS or iOS even after a minor update? Let us know what's going on in the comments!
---
Sleep Modes Not Working Properly
One issue that some users faced after downloading to iOS 17 related to Sleep Mode not working properly. Even after the person's designated wake-up time, the Sleep Focus Mode did not automatically change.
If that sounds like you, this guide might help:
Issues With Predictive Text
One of the biggest announcements at the summer Apple event related to changes surrounding predictive text. More specifically, we're meant to be getting more accurate results. For some users, however, there are still issues in this respect.
Try turning the feature off and on again:
Go to Settings > General > Keyboards. Alternatively, search for "Predictive" in the search bar.
Scroll down until you see Predictive.
Toggle the Predictive feature off and then switch it back on.
Custom Screen Not Allowing for Customiatzation
iOS 16 users already had access to advanced screen customization features, but those have now extended to iPadOS 17 as well. Unfortunately, some users have not been able to utilize its features as much as they would've liked to.
As a workaround for now, you can continue going to Settings > Wallpaper to customize your wallpaper. Otherwise, try updating to the latest version of iOS 17 or iPadOS 17. Another potential solution is to restart your device.
iOS 17 users have also experienced problems with the Live Wallpaper format, which was introduced after its controversial removal in the 2022 fall update. Please refer to this guide if you need help with that specific issue:
Safari's Lack of Responsiveness
Many users have been particularly disgruntled with how Safari has performed after upgrading to iOS 17 and iPadOS 17. If updating your software didn't solve this problem, you can try referring to these guides for a better solution:
It's also a good idea to close Safari and its tabs each time you've finished using the app. In some cases, users complained about the app crashing frequently and needing to close the app after a few days. So, you can potentially fix this issue by just closing Safari more often.
Bugs When Shifting From Landscape to Portrait
Another challenge facing users who've upgraded to iOS 17/iPadOS 17 involves bugs when shifting their device from landscape to portrait mode (and vice versa). The most simple solution to try is opening the Control Center and toggling the padlock icon on and off again.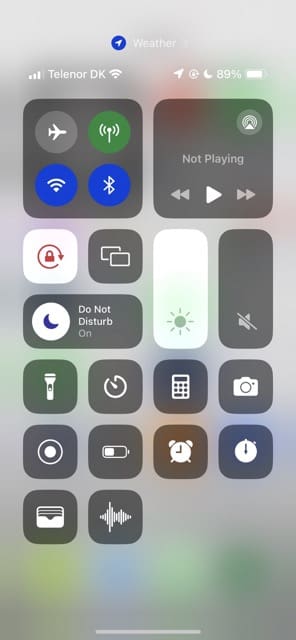 Screen Not Responsive
Some iOS 17 and iPadOS 17 users have discovered a problem where their screen is encountering performance issues. These guides might help if that's an issue you're dealing with:
Deleted Payment Details
One peculiar issue I noticed after updating to iPadOS 17 was that I received a prompt to add a payment card to my device. This was despite using Apple Pay numerous times in the past.
If you need to add your payment details back to your device, go to Settings > Wallet & Apple Pay > Add Card.
On the next screen, choose either Previous Cards or Debit or Credit Card. Then, follow the instructions that you're prompted to.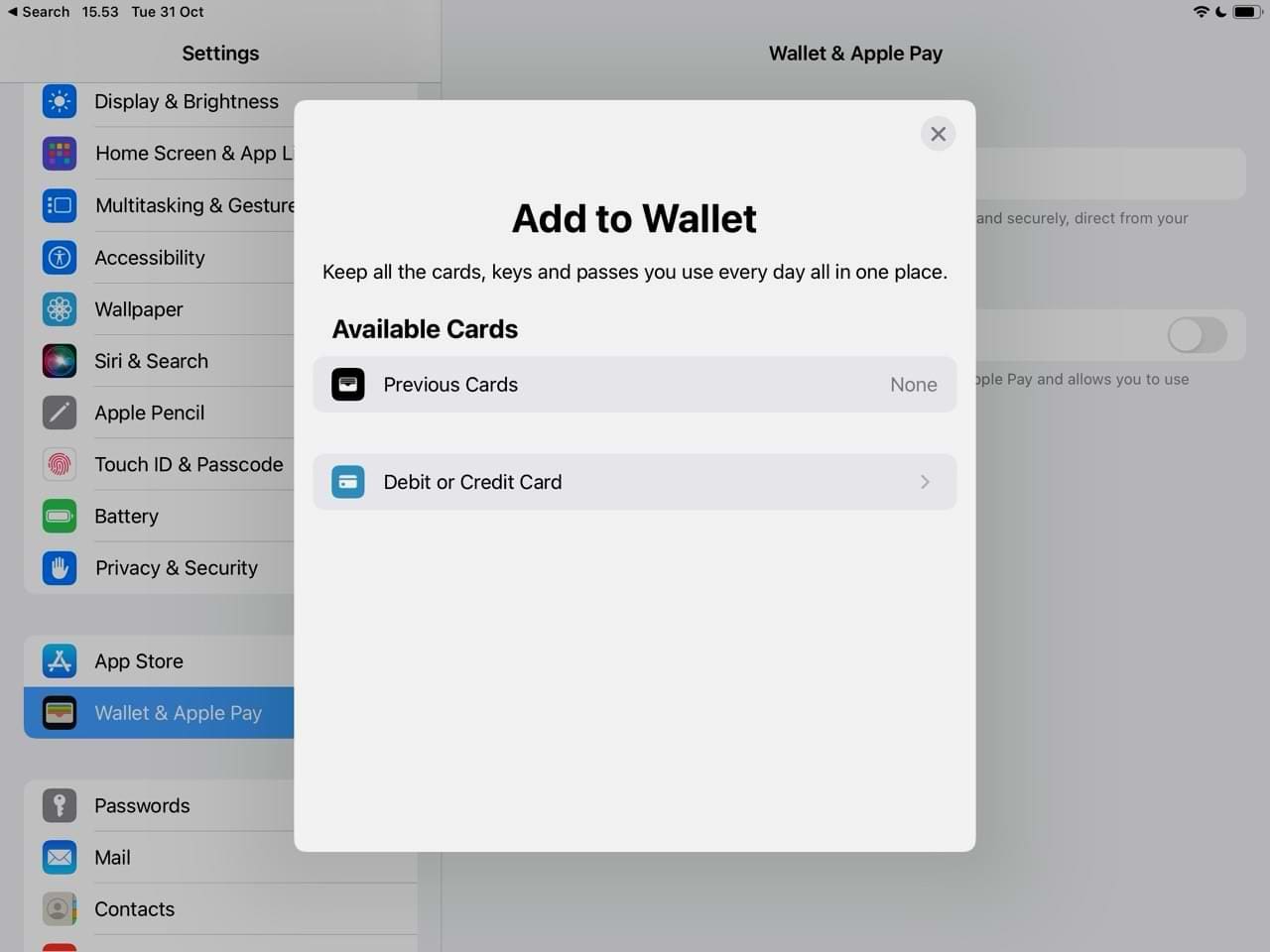 Default Timer Tone Has Changed
One interesting thing you might have noticed in iOS 17/iPadOS 17 is that the default tone seems to have changed for some users. You'll likely have noticed this when setting a timer, as I have on multiple occasions.
If you don't want to keep using that tone, you can change it:
Open the Clock app.
Go to Timers and select When Timer Ends.
Choose your new tone from the dropdown menu. If you need to, tap on one to play a preview. When you're happy, select Set.
How to fix iOS 13 and iPadOS install errors and problems
If you're trying to install the latest iOS 13 or iPadOS update, but having trouble updating, there are plenty of remedies.
Common reasons why iOS 13 might fail to update
There are five main reasons why iOS updates fail to install:
Lack of free storage on the iPhone or iPad.
Not enough charge on the device.
Low-quality Wi-Fi strength.
Problematic Proxy or VPN.
Apple servers are busy, leading to delays in installation.
Create free storage on your iPhone or iPad before installing iOS 13 or iPadOS
First, make sure you have at least 4-6 GB of available space on your device for the update — check your device's storage in Settings > General > [iDevice] Storage. If you don't have at least 4GB of space available, remove some apps, photos, videos, or other storage hogs and free up more space on your device.
After clearing enough space, restart your device and try installing iOS 13 or iPadOS again.
How do I get rid of "Other" space on my iPhone, iPad, or iPod touch?
A lot of users struggle to clear enough free space for iOS 13 or iPadOS because so much storage is taken up by "Other" or "System" data. Take a look at this article to find out what you can do about that.
What if I can't clear enough space to install iOS 13 or iPadOS?
It's tough to clear 4–6 GB of free space if your iPhone or iPad only has 16 GB to start with. If this is the case for you, try updating your device using a computer. Connect to iTunes or Finder and use that to check for updates for your device. Failing that, make a backup and erase your device. Then you can install the update and restore your backup.
iOS 13 or iPadOS update fails multiple times?
For repeated install errors, we highly recommend you update your device using iTunes (for macOS Mojave and below and Windows) or Finder (for macOS Catalina and above.) When you update via iTunes or Finder, Apple installs a full version of iOS or iPadOS onto your device, including all the code changes and all the unchanged code.
When using the Software Update function in your device's Settings app, that over-the-air update installs just the code that changed and is not a complete iOS or iPadOS update.
If using a VPN or Proxy on your iPhone or iPad, disable it and try installing. Change your Wi-Fi DNS service to 8.8.8.8 or 8.8.8.4 and see if you still have problems installing iOS 13 or iPadOS.
---
Stuck on Boot loop or Apple Logo when updating to iOS 17 or iPadOS 17?
Every now and then with iOS and iPadOS updates, many older devices get stuck with the Apple logo towards the end of the update. The download and verification processes go through without hiccups but the update fails, getting stuck with the Apple Logo or a boot loop process.
If you find yourself in this situation, the best thing to do is Force Restart your iPhone, iPad, or iPod touch. Then try to install the update again, either from the Settings app or using a computer.
Discover more about fixing uncommon install issues using the guide below:
Several users found that after updating their iPhone or iPad to the latest update, a notification required them to update their Apple ID details. This isn't a big issue, you can find out how to fix it here.
How to switch from iOS/iPadOS 17 or beta to the public iOS/iPadOS 17
If you've been test-driving iOS 17 through Apple's beta software program, you need to delete the beta profile from your Settings to go back to the general releases:
Go to Settings > General > Profiles.
Tap on the Beta profile.
Select Remove Profile.
The next time Apple releases a later software update than your current Beta software, you can update from the Settings as normal.
Connectivity issues between iPadOS and your USB drive, mouse, or other accessories
After updating your iOS/iPadOS software, it's possible that you'll encounter connectivity issues. This has, for example, also occurred with some users after downloading macOS Sonoma.
Common reasons your iPad or iPhone is not connecting to external storage
Powered drives and even some non-powered drives only work when the device is connected to power.
The format on your external drive is wrong or incompatible with iOS 13 and iPadOS.
You need to shut down your iPhone or iPad, then connect the external drive before powering it back on.
The permission settings for your USB accessory are wrong, check them in the Settings app.
You need a special connection, cable, or adapter to make your drive work.
Power Tip #1: You can load up your movies and music onto your external storage and view or listen to them on your device without needing to copy the files thereby saving storage space on your device.
Power-Tip #2: You can now backup your iPhone or iPad photos to an external drive easily.
Problems With Interactive Widgets in iOS 17 and iPadOS 17
iPadOS 17 and the iOS equivalent both bring one exciting new change: the ability to use interactive widgets. This means that you can control them without needing to open the app. For items like to-do lists and whatnot, this tool has a lot of potential.
But unfortunately, some users have found that these widgets don't fully work. While you might be able to tick them off without entering the app, you can sometimes still see tasks and the like when you later open the app. Updating to iOS/iPadOS 17.1 seems to have solved this issue — but if that doesn't work, you can try a couple of other things.
Delete and Re-Add Widgets
If updating your software didn't work, deleting and re-adding widgets should do the trick.
Tap and hold on to the widget that isn't working properly. A dropdown menu should soon appear.
Select Remove Widget.
Confirm that you want to remove the widget. Then, click on Edit.
Tap the + icon in the top left-hand corner.
Pick the widget you want to re-add and select Add Widget.
Tap Done to bring your changes into effect. Then, test to see if the widget is now working as it should.
Restart Your Device
You can also try restarting your device to see if that works. A force restart is probably a better option in this respect. Please refer to these guides on the Apple website for instructions related to your specific device.
Are the app icons on your iPad too small or large?
If you want to change the size of your icons after updating your iOS and iPadOS software, go to Settings > Home Screen & App Library. Toggle Use Large App Icons on if you want to increase the size of these, and off if you'd like to do the opposite.
App icons still not big enough?
If selecting Bigger for your home screen layout isn't enough, you can experiment with your iPad's accessibility options for Zoom. With zoom, there is no one-size-fits-all, so you'll need to test out variations to find what works best for you and your eyes!
Go to Settings > Accessibility.
Tap Zoom.
Toggle Zoom on.
Once on, experiment with the Zoom settings that work best for you!
Follow Focus: Track your selections, the text insertion point, and your typing

With Follow Focus enabled, you also get options for Smart Typing: Switch to Window Zoom when a keyboard appears

Keyboard Shortcuts: Turn on keyboard shortcuts to control Zoom
Zoom Controller: Turn the controller on, set controller actions, and adjust the color and opacity
Zoom Region: Choose Full-Screen Zoom or Window Zoom
Zoom Filter: Choose None, Inverted, Grayscale, Grayscale Inverted, or Low Light
Maximum Zoom Level: Drag the slider to adjust the level
Missing apps on your iPhone's Home screen after iOS 17 or iPadOS update?
If an app you always use is not on your Home screen after updating to iOS 17 or iPadOS, swipe through all your app Home screens to see if it was moved during the update.
You usually find that iOS or iPadOS moved displaced and missing apps to the last home screen. If you can't find it, pull down to access Spotlight and try searching for it.
Screen Rotation Not Working After iOS Update
First, check if you have any Zoom settings enabled via Settings > Accessibility > Zoom. Toggle these off temporarily and see if you can rotate your screen.
If that didn't work, turn off Dark Mode and open Control Center and see if you can lock or unlock screen orientation. If so, try changing your screen's orientation and see if dark mode caused the problem.
If this issue occurs on videos, put them in full screen and then rotate the device.
Power and Performance Problems
Battery blues
Following a major update, it's very normal to see reduced battery performance for a few days as the operating system re-indexes things in the background.
If you're still having issues, go to Settings > Battery and look at which apps are consuming the most data. These guides may also be helpful for you:
iOS and iPadOS 17 are pretty fast when it comes to performance
The apps open up without any issues and there are no delayed animations. If for some reason, you find your iPhone or iPad sluggish in performance after the update, check out the tips below:
Other Useful Bits of Information
Depending on the issue you're having with iOS 17/iPadOS 17, these guides might be useful for you. Some of them will also help you get the most out of Apple's new software on your iPhone or iPad.
Are There Any iPadOS 17 and iOS 17 Issues That You're Facing?
iOS 17 and iPadOS 17 have faced some issues when it comes to performance, but many of these have been patched with iOS 17.1 and similar updates. Nonetheless, you might still encounter annoyances that could hinder your productivity or make your device harder to use. So, if you've got a problem or a solution (or even a gripe), please feel free to share with us and our readers in the comments section below.
We'll do our best to help with issues, but you can also check back in the coming weeks for solutions to common problems that you might be facing. It's also a good idea to check and see if we've published anything that can help you solve your specific issue.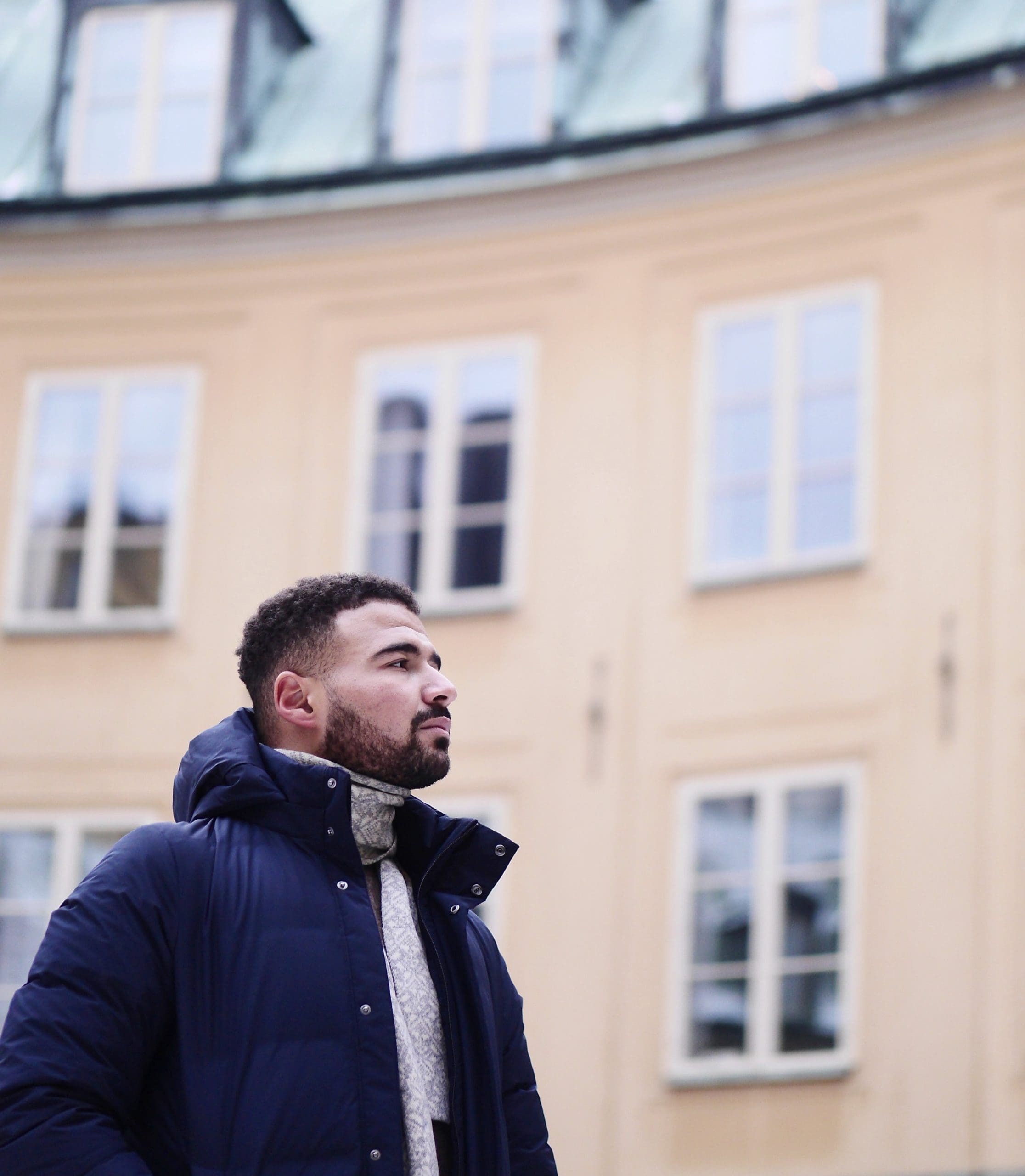 Danny has been a professional writer since graduating from university in 2016, but he's been writing online for over a decade. He has been intrigued by Apple products ever since getting an iPod Shuffle in 2008 and particularly enjoys writing about iPhones and iPads. Danny prides himself on making complex topics easy to understand. In his spare time, he's a keen photographer.