One of the best things about owning an iPhone is being able to fully customize your wallpaper. Apple has added several updates in this respect, and Live Wallpapers are one of the most popular options.
Related Reading:
Sometimes, you can encounter problems when using live photos as your wallpapers. But fear not, as we're going to help you with fixing multiple issues today. You'll learn how to set up, use, and troubleshoot your wallpapers.  Let's get started.
First Thing's First: Update Your Software to iOS 17
Apple famously removed Live Wallpapers from its iPhones when it launched the iOS 16 update in September 2022. Fortunately, the company reintroduced the feature with the release of iOS 17. So, if your iPhone currently has iOS 16 downloaded, the first thing you should do is update your software to the latest version.
Here are the steps you should follow to update your iOS software and get Live Wallpapers back:
Go to Settings > General.
Select Software Update.
Wait for your iPhone to look for updates. If your device supports iOS 17 (you can check whether your iPhone is compatible with iOS 17 here), you should — after a few seconds — see a prompt to download iOS 17.
Select Download and Install.
Wait for the software to download. Before you can use iOS 17, you'll also need to agree to Apple's licensing agreement.
It's worth noting that as of iPadOS 17, you can also use Live Wallpapers on your iPad. So, you should make sure to download your software on your tablet as well.
How to Get Live Wallpapers After Upgrading to iOS 17
Once you've upgraded your software, follow these steps to enable Live Wallpapers in iOS 17.
Wake your iPhone by tapping the standby button or by rising your device if you have Raise to Wake enabled.
When the screen lights up, tap and hold on it until the wallpaper customization window appears. You'll need to use Face ID to unlock your iPhone.
Click on the + icon.
At the top of the screen, tap Live Photo; you'll see this option under Add New Wallpaper.
Choose the live photo you want to make your wallpaper.
Customize your wallpaper and select Add when you're ready to use it.
These steps are also the same for iPad users.
A Common Live Wallpaper Mistake in iOS 17
Sometimes, the issue with your wallpapers not working could be an easy-to-solve problem.
On iOS 15 and below, you could play your Live Wallpaper by pressing and holding on to your Lock Screen. Now, however, doing so will open the wallpaper customization window.
Instead, your Live Wallpaper should now play automatically when you tap the Standby button. I personally found that removing the blur fixed this problem. You can do this by going to Home Screen in the Customize Wallpaper section. When you're there, choose Pair and make sure that Blur is switched off.
Is Your Wallpaper Image a Live Photo?
If your Live Wallpaper isn't working, the easiest starting point is to check whether your chosen wallpaper image is live or not. Open the Photos app and scroll down to Media Type > Live Photos. Look for the image you've chosen. If you see it in this library, it'll be a live photo.
What's the Difference Between Live Wallpapers and Dynamic Wallpapers?
It's also a good idea to understand the difference between Live Wallpapers and Dynamic Wallpapers.
Live Wallpapers Live Wallpapers only work on the Lock screen. On your Home screen, Live Wallpapers are still images. You used to press the Lock Screen to enable the animation, but it now should work automatically.
Dynamic Wallpapers were animated images that play on a loop and they work on both the Home and Lock screens! And unlike Live Wallpapers, they don't require 3D Touch. Unlike Live Wallpapers, you can't create your own Dynamic Wallpapers.
It's worth noting that Dynamic Wallpapers no longer exist on iPhones. Apple removed these with iOS 16.
Live Wallpaper Not Working on iPhone: How to Fix
If you're using a live photo and your wallpaper isn't working, you can try a couple of things to solve the problem. Below are some of our top recommendations.
Restart Your iPhone
Whatever issue you may have with your iPhone, the easiest fix is to restart it. This is also true for Live Wallpaper problems, so try a quick restart before anything else and see if it helps.
How you restart depends on your model.
For iPhone SE & iPhone 8 and below, plus iPads with a Home Button and iPod Touch:
Press and hold the Top or Side button until the slider appears.
Swipe the slider to the other side to turn your device completely off.
To turn it back on, press and hold the Top or Side button again.
For iPhone X and above (models with Face ID), plus iPads without a Home Button:
Press and hold the Side button and either volume button until the slider appears.
Swipe the slider to the other side to turn your device completely off.
To turn your iPhone back on, press and hold the Side button again.
Low Power Mode Could Be Causing Problems
Low Power Mode is useful for preserving battery, but it can also impact various functions on your device. Many users believe this was the main culprit for their Live Wallpaper not working, and turning the feature on does automatically disable the function.
You have two options to turn off Low Power Mode. The first is to open your Control Center and turn the feature off via the battery icon.
Alternatively, follow these steps.
Go to Settings > Battery.
Switch the Low Power Mode toggle off.
Try Changing to a Different Wallpaper
There could be a problem with your specific wallpaper. You can test it by switching to one of the defaults on your phone. We recommend changing to a still wallpaper and then trying a default Live Wallpaper to see if it works. You can follow the steps we listed earlier in this guide to complete that process.
Check the Reduce Motion Settings
Reduce Motion is a feature in your iPhone Accessibility settings that often causes Live Wallpapers to not work. Some users unknowingly have the feature activated, and it's therefore worth checking to ensure that it isn't causing any problems for you.
This is a big one and is often responsible for live Wallpapers not working on your device.
For iOS 13 and above, including iOS 17:
Go to Settings > Accessibility.
Select Motion.
Toggle Reduce Motion off.
For iOS 12 and below:
Tap on General > Accessibility.
Locate Reduce Motion.
Make sure you toggle this setting OFF.
After toggling Reduce Motion off, restart your device and check if the wallpapers start their Live animation sequence now.
iOS 15 and Earlier: Change Haptic Touch Duration
If your iPhone uses iOS 15 or earlier, you'll still need to use Haptic Touch to play your Live Wallpaper.
Open Settings > Accessibility > Touch > Haptic Touch (or 3D and Haptic Touch).
Change your Touch Duration to Fast or Slow, depending on your preferences.
Tap the image in the Touch Duration Test to get an idea of how your current settings will work in practicality.
Live Wallpapers on iPhone: Use These Tips to Get Started and Fix Issues You Might Encounter
If you want to use Live Wallpapers on your iPhone, it's a good idea to think about the potential pitfalls that might stop the feature from working properly. Perhaps the biggest confusion point for many users is how you no longer press down on your Lock Screen to play your wallpaper; instead, it will automatically play.
However, you should consider some of the reasons why your Live Wallpaper doesn't play correctly. For example, you may have chosen a still wallpaper without knowing. Having Low Power Mode enabled is another potential reason, and some users might find that the Reduce Motion is stopping them from playing Live Wallpapers.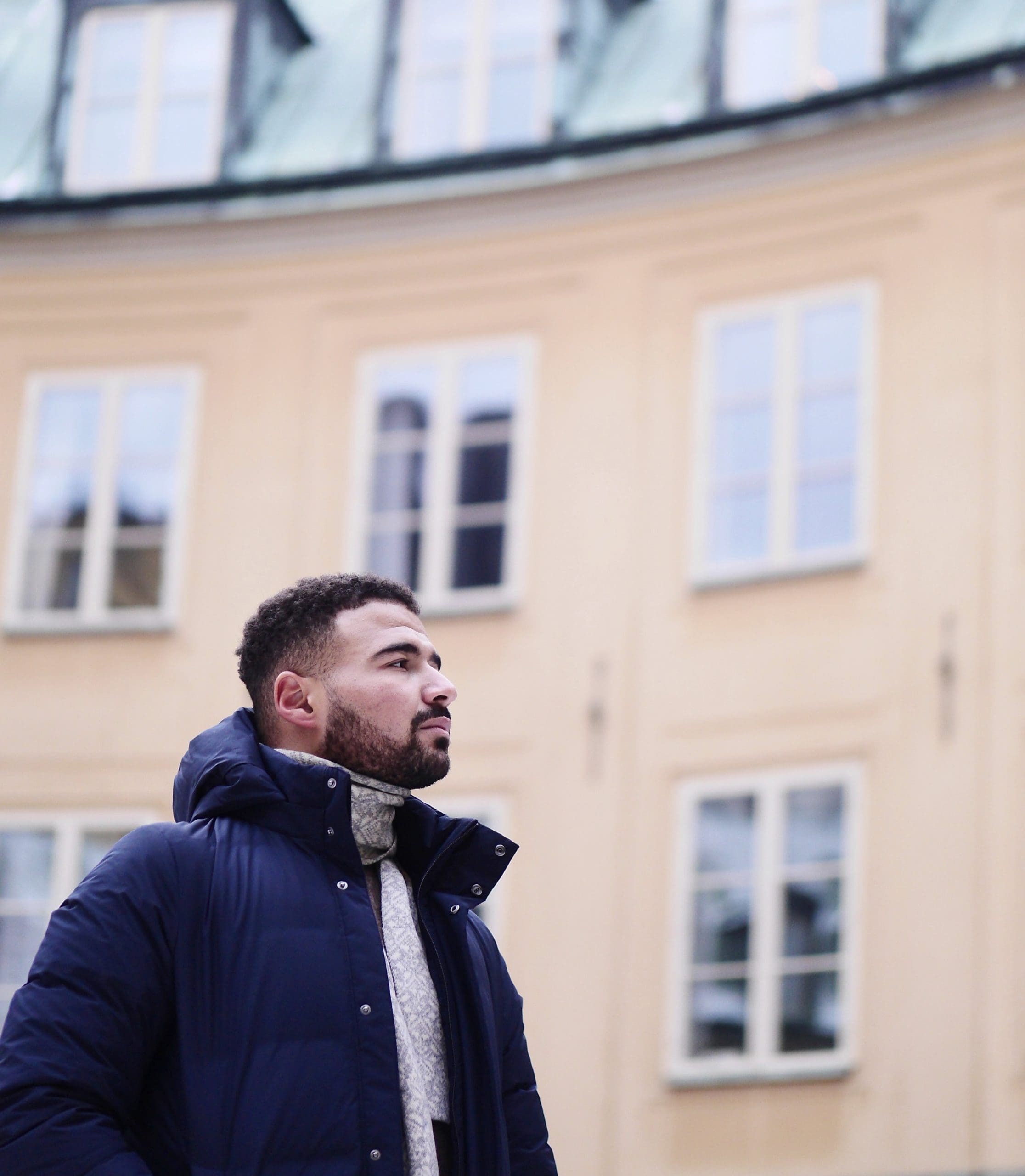 Danny has been a professional writer since graduating from university in 2016, but he's been writing online for over a decade. He has been intrigued by Apple products ever since getting an iPod Shuffle in 2008 and particularly enjoys writing about iPhones and iPads. Danny prides himself on making complex topics easy to understand. In his spare time, he's a keen photographer.