The error a problem occurred with this webpage, so it was reloaded, is an error you'll encounter sooner or later. You may have already experienced it, but with a simple refresh, you were able to fix the issue. But the real problem starts when the error keeps coming back. Keep reading so you can discover what tips you can try to make this error disappear, and start using Safari without having to deal with that error.
How to Fix Error "A Problem Occurred With This webpage, so it was reloaded on Safari"
There could be various causes for the error you're getting on Safari, but the most common reason is that certain web pages use more resources than they should be. You can start with easy fixes, such as restarting your browser or device. The quickest way to do this is to ask Siri to do it. Say, "Siri, restart iPhone/iPad." Confirm your choice by saying yes or tapping the restart button on the screen. You can also disconnect your router for a minute and reconnect.
You can use the Activity Monitor on your Mac to check if the site where you're getting the error uses too many resources. Go to your applications folder > Utilies > Activity Monitor to access it. In the search bar, type Safari and see if the page you were on is indeed using too many resources.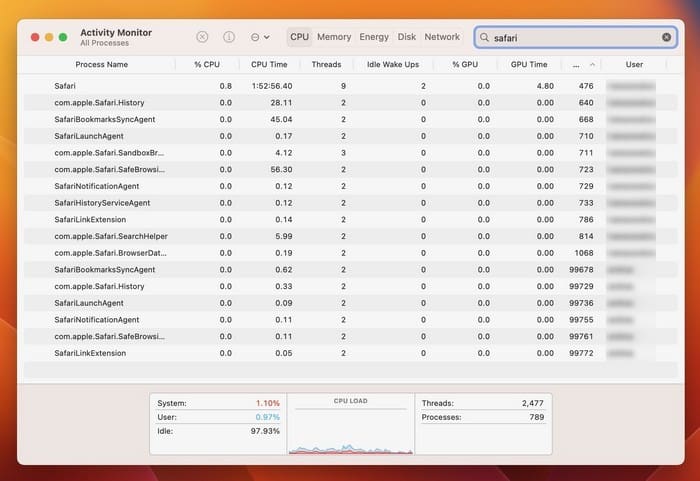 One of the many tips you can try is to clear the Safari browsing history. You can do this by going to the Settings app, followed by Safari, from the listed options on the left. Swipe down until you come across the Clear History and Website Data. Tap the option, and select All History under the Clear Timeframe option.
If you're on your Mac, you can clear the cache to help fix this issue since a corrupt cache can cause many problems. To remove the cache on your Mac, open Safari and click History in the menu bar at the top. You can either go to Safari, followed by Clear History, or go to the bottom of the menu and select Clear History. Ensure that you choose a timeframe, but All History is best.
To clear website data on your Mac, click the Safari menu, followed by Settings. Choose the Privacy tab and select Manage Website Data. When the sites appear, click the Remove All option.
Check for any Software Updates to Fix A Problem Occurred With This webpage Error
When running on the latest version on your iPhone/iPad/Mac, you ensure you have the latest bug fixes and security patches so you don't experience frustrating setbacks such as this error. To check for updates on iPhone/iPad, open the Settings app and tap General >Software Update. Go to the Apple Menu and System Settings > General > Software Update on your Mac.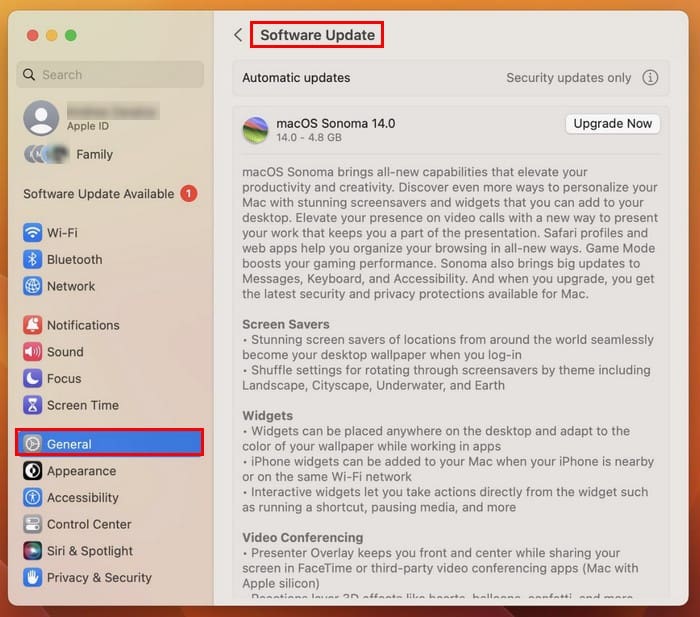 Close Apps on iPhone/iPad to Fix A Problem Occurred With This webpage Error
If you're like me, you tend to open too many apps and forget to close them. Having too many unused apps open can also be why you're getting this error. For any version of the iPhone to close your apps, all you need to do is swipe up from the bottom of your screen. You'll see a preview you can swipe through of all the apps you have open. You can close those apps by swiping up when you've come to the app you want to close.
On your iPad, swipe up from the bottom corner of your display, and all the open apps will be displayed. Swipe to the sides to see which ones are open, and swipe up on the apps you want to close.
On your Mac, if you have any apps open, such as WhatsApp for Mac, close any others if you're not using them. Also, close as many unused/open tabs you have on Safari or any other browser if you use more than one.
Remove Safari Suggestions on iPhone/iPad
To remove Safari Suggestions on iPhone and iPad, open the settings app and go to Safari. Toggle off the Safari Suggestions/search engine suggestions options in the search section.
Remove Unused Extensions
If you started to experience this problem shortly after installing any extensions, you can try removing them to see if the issue continues. To install any extensions on Safari, click on the Safari option to the side of the Apple icon. Click Preferences, followed by the Extensions tab. Select the extension you want to remove and click the Uninstall button.
Reset Network Settings on iPhone/iPad
Your network settings may need a fresh start. You can reset network settings on your iPhone or iPad by going to the Settings app and General. Swipe all the way down and tap Transfer or reset iPhone/iPad. At the bottom, tap Reset > Reset Network Settings.
Try Blocking All Cookies
Blocking all cookies has been known to help other users. You can do this by clicking Safari at the top (next to the Apple icon), followed by Preferences > Privacy Tab > Block all cookies (x2). For iPhone/iPad, go to the Settings App > Safari > Advanced > Block All cookies.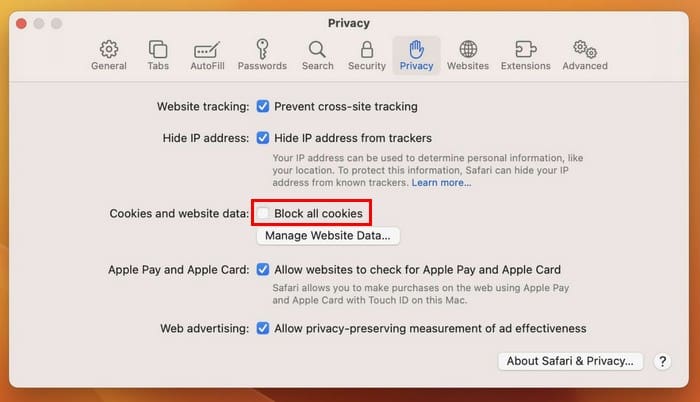 Check Time and Date Are Correct
To check that the time and date are correct on your Mac, click the time and date at the top and choose Time and Date Preferences. When the time and date window appears, check/toggle on the Set date and time automatically option.
Trying a Different Browser
If you keep getting this error, the issue could be on Apple's end. Since not all browsers have the same features, you can try using other popular browsers, such as Firefox or Chrome, until Apple releases a fix.
Turn Javascript Off/On for iPhone/iPad/Mac
To turn off Javascript on iPhone/iPad, open the Settings app and tap Safari. Tap Advanced > Javascript. You must go to the Safari tab > Preferences > Security > Enable JavaScript for Mac.
Further Reading
There are other Apple apps you can also have issues with. For example, if the iCloud photos are not downloading on your iPhone, here are some tips to remember. Were you downloading iOS 17 or iPadOS 17 and experienced some problems? We've got you covered on that issue as well. We also have tips you can try if your AirPods are not charging for some reason. If you're looking for a specific topic, remember you can use the search bar at the top left for more articles.
Conclusion
Getting any type of error is frustrating, especially when you're in a hurry. The causes can be so many, but the good news is that you also have various tips you can use to fix the issue whether you're using your iPhone,/iPad, or Mac. When you see that a problem occurred, you want to fix it as soon as possible. How long have you been experiencing this error? Let me know in the comments below, and don't forget to share the article with others on social media.
I am a tech geek who loves technology. I have been writing about tech for over a decade, covering various devices and programs. I write about the latest Apple products and services and never go far without my Apple devices. I always stay updated on the latest gadgets, upgrades, features, and news. I aim to make complicated tech information easy for everyone to read. I've been with TechniPages from the beginning to help others fix their tech issues with the easy-to-follow guides.