You decide to be a good Apple digital citizen and upgrade your iOS when notified a new version is available. But then after your update, you realize that your iPhone, iPad or other iDevice is now WiFi dropping!  You're unable to retain a stable WiFi connection.
For some iFolks, their iDevices are not even joining a known network and sometimes even show no WiFi available at all since their latest iOS update.
For others, their iDevices randomly disconnect from WiFi or connect to a very low signal only to have it disappear. This WiFi dropping out or non-existent is very frustrating, especially when the only thing that changed is your iDevice's iOS software.
It seems that nearly every time Apple releases an iOS update, some users are impacted with WiFi and internet performance issues!
Quick Tips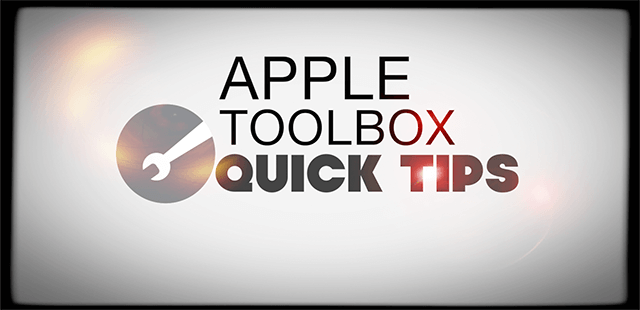 Update to the latest version of iOS that your device handles
Reset your router
Restart or Force restart your device
Turn Bluetooth off in Settings, not via Control Center
Forget WiFi network and re-join
Toggle off WiFi Assist, if this feature is available
Reset the network settings
Toggle Airplane mode on and then connect to a WiFi network
Temporarily disable any VPNs
Turn off Location Services
Related Articles

First-Steps for WiFi Dropping Out
If there's a minor iOS update, perform this upgrade first. Check Settings > General > Software Update.

If possible, update via iTunes–users report consistent and stable updates using iTunes versus OTA

For a quick fix, refresh your router by turning it OFF then back ON again(unplug from power.) Wait 1-2 minutes between cycling OFF and turning back on.  Most times, your WiFi reconnects
Restart your iDevice. If a normal restart does not help, perform a forced restart by holding down these buttons at the same time for at least ten seconds until the Apple logo appears

On an iPhone 6S or below plus all iPads & iPod Touches, press Home and Power at the same time until you see the Apple logo
For iPhone 7 or iPhone 7 Plus: Press and hold both the Side and Volume Down buttons for at least 10 seconds, until you see the Apple logo
On an iPhone X Series model (XS/XR/X) or iPhone 8 or iPhone 8 Plus: Press and quickly release the Volume Up button. Then press and quickly release the Volume Down button. Finally, press and hold the Side button until you see the Apple logo 

Turn Bluetooth completely off via Settings > Bluetooth (or via Control Center)
Forget and then Rejoin WiFi Network

Go to Settings > WiFi > Click on the name of your network or the blue "i" next to it
Tap Forget This Network

Do not do this step if you don't know the network password

Rejoin

Enter your network's password 
More Tips for iPhone or iPad WiFi Dropping Out
Turn Off Wi-Fi Assist (if available.) Check Settings > Cellular and scroll all the way down. If Wi-Fi Assist is toggled ON, toggle it OFF
Reset Network Settings:  Settings > General > Reset > Reset Network Settings. Then rejoin the Network again. Do not do this step if you don't know your WiFi password(s)! 

Resets all your network connection options and sets your device's network settings back to the factory defaults
Clears your current cellular (if applicable) and WiFi networks including saved networks, WiFi passwords, and VPN settings
Before you reset your network's settings, be sure have your WiFi network name and passwords available for re-entry

Put your iDevice in Airplane Mode, turn WiFi back on, and test out your WiFi to see if that solves the problem
Or try switching Airplane mode ON and then switching WiFi ON. Next, perform a hard restart then switch Airplane mode back OFF. Now check if your WiFi connects and stays connected
Disable any VPN apps on your iDevice and test WiFi again 
Toggle off Location Services. Go to Settings > Privacy > Location Services and turn it off
Many users find that disabling System Services' WiFi Networking solves the problem

Go to Settings > Privacy > Location Services > System Services > and toggle off WiFi Networking
Check Out Your Wireless Router & Modem

Update Router Firmware. Check your manufacturer's support website for the latest firmware
Check your router for both device prioritization features. If available, disable device prioritization and test WiFi again
Try different wireless frequencies if available on your router (2.4 GHz and 5 GHz) and different bandwidths (20 MHz recommended for the 2.4 bands)
Change wireless channels. Channels 1, 6 or 11 are recommended for the 2.4 GHz frequency because they don't overlap with others. 5 GHz offers 23 non-overlapping 20MHz channels, so there's more free space at the higher frequencies.
Change to a third-party DNS solution like Google's DNS, Open DNS's settings, or Cloudfare DNS

Go to Settings > WiFi > Click on the name of your network or the blue "i" next to it
Tap DNS
Take note of the current DNS numbers then delete them
Enter "8.8.8.8, 8.8.4.4" for Google's DNS or "208.67.222.222, 208.67.220.220" for Open DNS
The two DNS numbers provide you with a primary and a secondary server

Change your router's WiFi to use WPA2-AES (CCMP) with no WPA or TKIP. Updating this setting ensures that your devices always connect in one encryption mode

TKIP is obsolete and not considered secure. Choose WPA2, the latest encryption standard, with AES encryption for optimal security
If your router doesn't specify TKIP or AES, the WPA2 option probably uses AES
iOS 12 WiFi Issues 
During our testing with iOS 12, We found some bandwidth issues when connecting to Wi-Fi. This problem was particularly true when using an iPhone 7 during testing.
The two key workarounds that helped were
a) Resetting the Network using iPhone Settings
b) Switching off Bluetooth on the iPhone using Settings 
Although switching off Bluetooth immediately showed an increase in speed; it was not an idle workaround since the Apple Watch connectivity is driven via the Bluetooth connection.
Connecting iPhone with iOS 12 to an Apple Watch?
The other issue that we found was when folks used Apple Watches with their iPhones. 
After updating your iPhone to iOS 12.x.x and watch to watch OS 5.x.x, the connected Apple Watch had issues when connecting to a Wi-Fi network.
The workaround that worked for us with iOS 12 and watchOS 5 was to first power off the Apple Watch
Next, using your iPhone Settings, you go to the Wi-Fi and choose 'Forget this Network.'

Clicking on the 'i' button next to the name of your network)

Turn off the Bluetooth using the Settings App
Now, connect to the Wi-Fi network using your iPhone and then switch on your Bluetooth.
Once this is done, restart your Apple Watch and try connecting to the Wi-Fi network.
We hope that this workaround works for you in the case you experience Wi-Fi related issues following the upgrade to iOS 12.x.x and WatchOS 5.
Summary
Sometimes, iOS updates update don't go as smooth as we hope.  Common problems often occur with iOS updates, such as this particular issue with WiFi dropping or otherwise acting erratic or even disabled after you install that latest version of iOS onto your iPhone, iPad, or other iDevices.
We've listed the fixes we know of. But sometimes, these fixes don't help everyone.
If nothing helped so far, check out our more extensive WiFi Guide for additional tips. And if something worked for you that's not listed, let us know.
We love sharing information and learning new approaches from our community of readers.
Finally, some readers had the unfortunate experience of their WiFi chip becoming burnt after a firmware update. So if absolutely nothing works, it's time to visit an Apple Store or contact Apple Support.
Hopefully, your WiFi problem isn't as serious as a burnt chip.  But when no tips help, Apple Support is your go-to place.
Reader Tips

Try this order of things. First, forgot all wifi networks. Then, Reset Network Settings. Followed by a forced restart. The try to connect to your WiFi network
My router has both 2.4, and 5 GHz and the problem went away when switching to 2.4GHz ONLY
If you use Bluetooth for anything, try turning OFF Bluetooth to see if this improves anything. Some users report of iOS issues when both WiFi AND Bluetooth turned on
Reader Andy discovered a different way to get his iPhone working on his home WiFi network. First, he accessed his wifi router and manually added a device by looking at devices in the router's set-up page and then using "add a device manually." Finally, he added the name of his iPhone and its wifi address (find this in Settings > General > About > WiFi Address) and lastly, save all changes. Once Andy went back to wifi selection on the phone and re-entered the password, he successfully connected to his wifi network!
For most of her professional life, Amanda Elizabeth (Liz for short) trained all sorts of folks on how to use media as a tool to tell their own unique stories. She knows a thing or two about teaching others and creating how-to guides!
Her clients include Edutopia, Scribe Video Center, Third Path Institute, Bracket, The Philadelphia Museum of Art, and the Big Picture Alliance.
Elizabeth received her Master of Fine Arts degree in media making from Temple University, where she also taught undergrads as an adjunct faculty member in their department of Film and Media Arts.