Cellular networks have transformed the way we're able to connect with people and information. You can check facts, get directions, or speak to anyone in the world using the device in your pocket without needing any wires. Well, all of that's true until your iPhone doesn't connect to a cellular network.
Related Reading:
iPhones and cellular iPads use cell networks to access the internet, make phone calls, or send text messages. If your iPhone cellular data isn't working, you won't be able to get online. If your iPhone cellular network isn't available, you also won't be able to make or receive phone calls and text messages. When that happens, your iPhone might say Searching or No Service in the status bar.
Either way, we've probably got the solution in this post. Read on to find out why your iPhone cellular data isn't working and what you can do about it.
Why Is Cellular Data Not Working on My iPhone?
There could be many different reasons why your iPhone cellular data is not working or why your iPhone is not connecting to a cellular network. We can group the potential causes into three categories: problems with your cell carrier, problems with your iPhone software, and problems with your iPhone hardware.
What Can I Do While My Cellular Data Doesn't Work?
It can be time-consuming to troubleshoot iPhone cellular problems. While you're without a cellular network your iPhone, or cellular iPad, can't get online or make and receive phone calls.
In the meantime, you can still get access to the internet by connecting to Wi-Fi at home or in many public spaces. Of course, you still can't make or receive phone calls and send or receive texts, but Wi-Fi access will allow you to reach other people using internet services like iMessage, FaceTime, WhatsApp, or Messenger. 
How Do I Fix Cell Carrier Problems?
If your iPhone cellular network is not available, it's possible that the problem lies with your cell carrier. Try the steps below if you're having problems.
1. Check Your Cell Coverage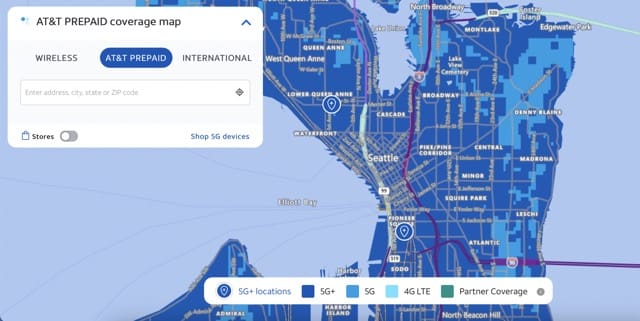 No cell carrier offers worldwide coverage. If you're abroad or using your iPhone in a new place, there's a chance your carrier doesn't offer service in that location. Visit their website and look for a coverage map to find out. You can also try switching on Data Roaming if you're in a different country.
If you're an AT&T user, you can access the company's coverage map here. Verizon customers should click on this coverage map instead.
Of course, if you've used your iPhone in this location before without problems, skip this step and move to the next one.
2. Check Your Data Allowance
For us mortals without unlimited data plans, it's entirely possible you've used up your allowance. Log in to your account with your network provider's app or website to check your remaining data. If it's at zero, you'll either need to pay extra or wait for the next contract month to start.
If you're surprised at how much data has been used, you can see exactly where it's been going in your iPhone settings.
Go to Settings > Cellular.
Scroll down to the Cellular Data section. The Current Period started on the date listed at the very bottom of the page.
Scroll through the list to see how much cellular data each app or system service has used.
Turn off any apps that are using too much data by switching the toggle off.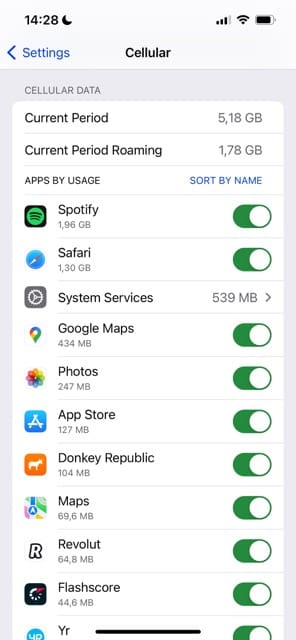 3. Make Sure Your Device Is Unlocked
If your device was bought through a cell contract, it could be locked to that particular carrier. That means if you switch providers, your new SIM card might not be compatible with your iPhone or cellular iPad.
Check out this post to find out if your iPhone is locked to a network and what you can do if it is. Usually, you need to call your previous or current cell carrier to have them unlock it, sometimes at a cost.
4. Contact Your Carrier
Cell carriers might lock your account if there's been a delay in payment. Similarly, you might have a locked account if they think you've violated the terms and conditions of your contract. You should be notified if this happens, but you might not get it if you aren't connected to a cellular network!
You could try checking your emails over Wi-Fi, but it's also worth contacting your network carrier if you suspect discrepancies. Contact your carrier over their website or social media. Explain the issue to them and ask if they can check your account. You might find out that they're experiencing widespread issues affecting multiple users. In that case, you should ask when they expect to resolve it.
iPhone 14 Doesn't Connect to Cellular Network
Some users have complained that their iPhone 14 doesn't connect to a cellular network. Many iPhone 14 devices use an eSIM instead of a physical version, and it's possible that this could be causing problems. It's worth checking with your network provider to ensure that the eSIM is set up correctly.
Since the launch of the iPhone 14, Apple has released numerous software updates — including iOS 17. So, it's also worth updating your software if you haven't already.
How Do I Fix Software-Related iPhone Cellular Problems?
Sometimes, your iPhone not connecting to the internet might be due to a software problem rather than something network-related.
Software issues have an equal range of potential solutions, and you can usually fix them yourself from the comfort of your home. Follow our troubleshooting steps below to find out exactly what to do.
1. Make Sure That Cellular Data Is Toggled On
The first place to begin is ensuring that your iPhone's cellular data is toggled on. If it's switched off, your iPhone won't use your mobile data — regardless of whether something is wrong with your carrier's network connection or not. Here are the steps you should follow to do that:
Open the Settings app on your iPhone.
Go to Cellular.
Toggle Cellular Data on.
2. Manually Choose Your Mobile Network Provider
You can also try manually choosing your mobile network provider:
Go to Settings > Cellular.
Tap on Network Selection.
Toggle Automatic off.
Choose a network provider from the list of options that appear.
3. Turn Off Wi-Fi Calling
Some users have mentioned that they were able to solve their iPhone cellular connection problems by switching off Wi-Fi calling. If you don't absolutely need that feature, it might be worth trying for yourself.
Go to Settings > Cellular > Wi-Fi Calling.
Switch Wi-Fi Calling on This iPhone off by tapping the toggle. If you feel like it's necessary, try turning your iPhone off and on again after implementing this step.
4. Close Every App and Restart Your iPhone
Have you tried turning it off and on again? This is a classic troubleshooting step for a good reason. When done correctly, a device restart, also known as a reboot, can resolve countless software issues.
Begin by swiping up from the bottom of the screen or double-clicking the home button to view your open apps. Close everything by pushing it up off the screen. Then restart your device by holding the Sleep/Wake button until you're prompted to slide to power off. For newer iPhones, you might need to hold one of the volume buttons as well.
Leave your iPhone powered off for 30–60 seconds before switching it on and testing the cellular network connection again.
If the above failed, try a force restart instead. You can check out this page on Apple's website for tips on restarting your device.
5. Update Your Carrier Settings
Carrier settings should update automatically, but if your iPhone is lagging behind you, you can prompt an update yourself.
Go to Settings > General > About and leave your iPhone on that page for a minute or so. It will check for Carrier Settings Updates in the background and prompt you if it finds any.
6. Update to the Latest Version of iOS
Each iOS update is designed to provide performance fixes, and that includes patching bugs that could cause your device to not work properly. If you haven't updated your software in a while, your iPhone may not connect to a cellular network properly as a result.
Go to Settings > General > Software Update to check for new updates.
Be sure to download and install any that you find. You'll probably need to enter your passcode, and you will also need to agree to Apple's licensing agreement.
Make sure that you have access to Wi-Fi when you update your iOS software.
7. Reset Your Network Settings
You can reset your network settings by going to Settings > General > Transfer or Reset iPhone. When you're there, click on Reset > Reset Network Settings.
Doing the above will delete all your saved Wi-Fi passwords, but it might also fix whatever was making your iPhone cellular network unavailable. You can always connect to your Wi-Fi network again later by re-entering the password that you originally used.
8. Back Up and Restore Your iPhone
It's quite drastic, but restoring your iPhone could help you get back on track again. However, you should only use this as a last resort — as the process of setting up your device again can be quite tedious.
A full software restore will return your iPhone to factory settings and eliminate any chance of software problems. Before doing so, you should make a backup of all your data. Otherwise, you could lose photos, videos, notes, messages, and anything else that isn't backed up.
Erase and restore your device by going to Settings > General > Reset > Erase All Content and Settings. After a moment, your iPhone should behave as though it's fresh out the box — allowing you recover from a backup or set it up as new.
If you're still experiencing cellular network issues after, try restoring again — but don't recover a backup. If that doesn't work, you've probably got a hardware problem and should contact Apple's support team.
9. Turn Airplane Mode Off and On
In the past, I've found that switching Airplane Mode off and on again has helped me fix the cellular network issues on my iPhone. This has been especially true after returning from a holiday abroad and switching off Data Roaming.
The easiest way to turn Airplane Mode off and on again is by going to your Control Center. Activate Airplane Mode by tapping the airplane symbol so that it turns yellow. Then, after a few seconds, switch Airplane Mode off again. Hopefully, you should see your network provider appear in the top left-hand corner — and ideally, you'll see some internet bars next to the name.
How Do I Fix iPhone Hardware Problems?
iPhone hardware problems could arise when your iPhone gets wet or is dropped. These accidents are often unavoidable, but sometimes, they damage the antenna or other internal components of your device. If you suspect that hardware problems are to blame for your iPhone not connecting to your cellular network, try these tips.
1. Re-Insert Your SIM Card (Physical SIM Cards Only) 
Use a SIM pin, paperclip, or safety pin to eject the SIM tray on the side of your iPhone. Carefully remove your SIM card and examine it for damage or watermarks. If the SIM card looks damaged, contact your carrier for a replacement.
Take this opportunity to also look inside the SIM tray slot on your iPhone. You're looking for a small round liquid indicator tab. It should be white — but if it's come into contact with liquid, it will turn pink, orange, or red.
If the tab is discolored, there's a good chance your device is liquid-damaged and will need to be replaced.
This tip might not be applicable to some iPhones, as some iPhone 14 models only use an eSIM.
If Your iPhone Has an eSIM…
If you use an eSIM on your iPhone, it's worth making sure that you've properly activated it. You should also check with your provider to see whether you've covered sufficiently; they'll be able to provide more guidance.
The customer support pages for some of the major mobile network providers are below:
2. Book Your iPhone In for a Repair
If everything in this guide has failed, visit Apple's Get Support website to speak to their customer advisors and book an appointment for repair. Save time by explaining all the troubleshooting steps you've already taken. 
Apple-authorized technicians can run diagnostics to determine if a hardware fault is the reason your iPhone cellular network is not working. Hopefully, they'll be able to offer a repair or replacement under warranty.
Use These Tips to Fix Your iPhone Cellular Network
Considering that using the internet is a crucial part of the iPhone experience, it's natural that we'll find not connecting to a cellular network quite irritating. The problem could be caused by several issues, some of which will be software-based and others related to the internet connection itself. And in some cases, you might have problems with your cellular network because of hardware issues.
Nonetheless, there are plenty of fixes for the issue. We hope that this guide helped and your iPhone cellular data is working now. Tell us your stories in the comments so we can share them with other readers!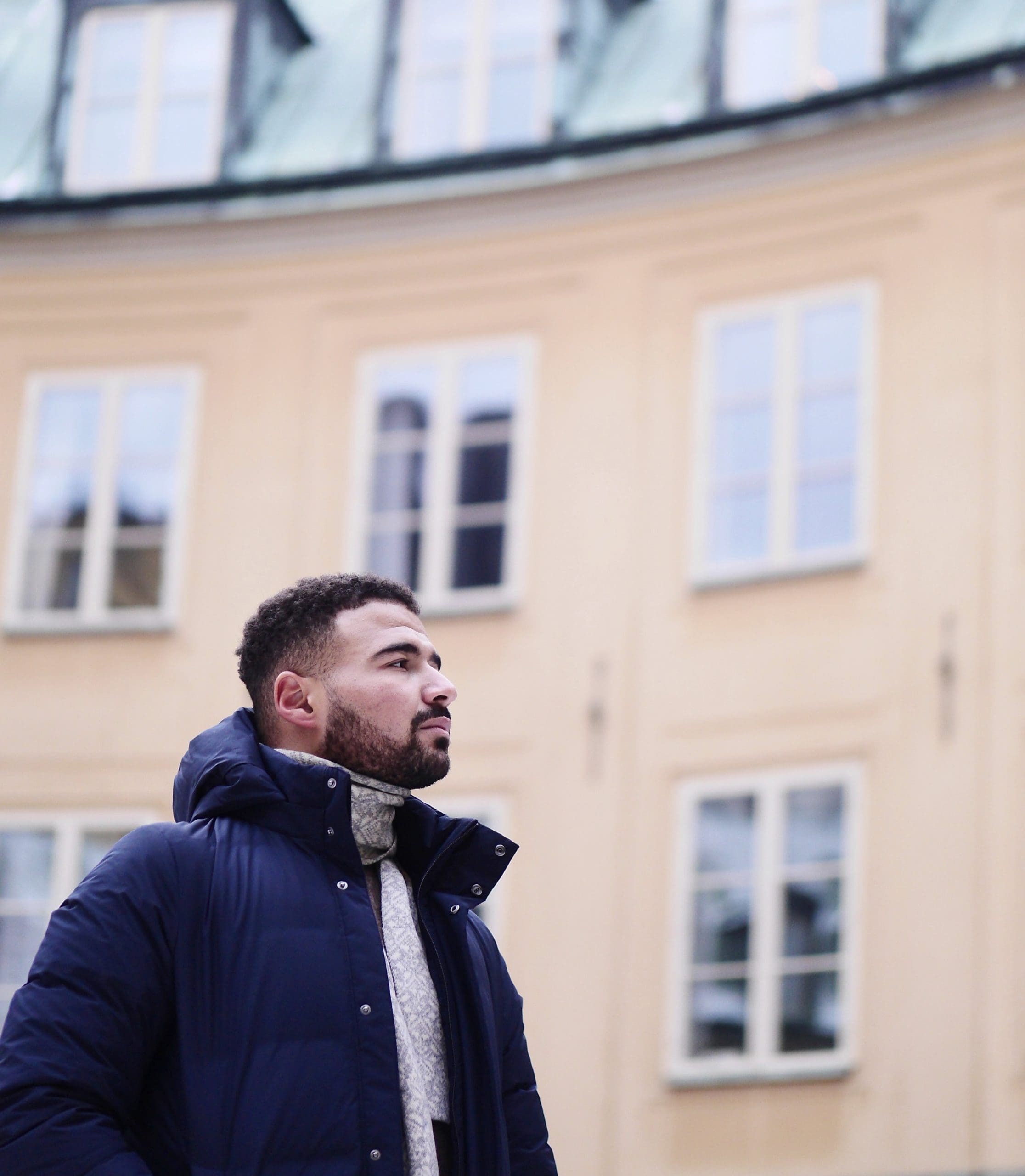 Danny has been a professional writer since graduating from university in 2016, but he's been writing online for over a decade. He has been intrigued by Apple products ever since getting an iPod Shuffle in 2008 and particularly enjoys writing about iPhones and iPads. Danny prides himself on making complex topics easy to understand. In his spare time, he's a keen photographer.