Every cellular device — iPhones included — has a SIM card. To oversimplify a bit, it's how your device connects to your cellular service.
Normally, you may not give your SIM card much thought. These days, new iPhones will already have a SIM card in them that is activated remotely. But physical SIM cards are still removable.
With that in mind, there's actually a security feature in recent versions of iOS that you may run into problems with. It's called a SIM PIN. Here's what you need to know.
What is a SIM PIN?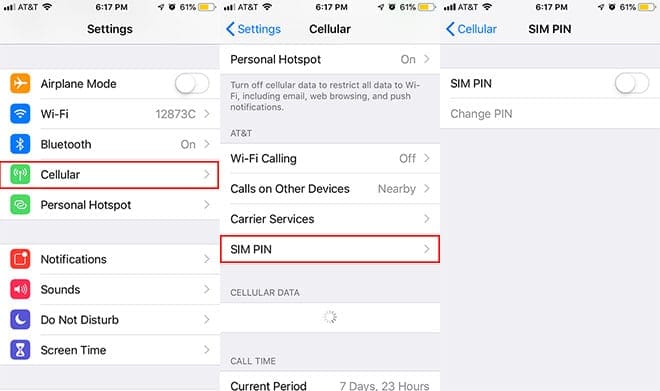 Essentially, the SIM PIN — added as an additional feature in iOS 12 — is a security code that you can "lock" your SIM card with.
Whenever you restart your device or pop your SIM card out and place it in a new device, you'll need to input the SIM PIN to access cellular functionality.
That can come in handy if your iPhone is stolen. It can prevent people from just popping out your SIM card, placing it into a device that they have on hand, and using your cellular line to make calls and texts.
If you're interested, you can set up a SIM PIN by going to Settings > Cellular > SIM PIN.
Make sure you write this SIM PIN down somewhere safe that you can easily access. Sending an email to yourself or using Notes on iCloud are both good options.
Of course, if you already have one set up, you'll need to input it before you set a new one. Which brings us to a problem: what if you've forgotten your SIM PIN?
RELATED:
What if I Forgot My SIM PIN?
There are a couple of important things to note if you have forgotten your SIM PIN.
There's really no way to reset a SIM PIN on your iPhone. In fact, there's no way to reset a SIM PIN at all. Once you've chosen one, you're stuck with it if you've forgotten it.
You only have three attempts to unlock your SIM card via PIN. If you input the wrong SIM PIN three times, your SIM card will be locked — cutting off access to voice and data.
Stop inputting anything if you can't remember your SIM PIN after a few tries. If you happen to fail 10 further input attempts, your SIM Card will be locked permanently. There's no way to undo this, so you'll need to get a new SIM card from your carrier.
How to Unlock Your SIM
After you input three incorrect PIN codes, your iPhone will ask you to type in a PUK code. This is your ticket to unlocking your SIM PIN.
Note: The PUK code is not your PIN, so don't try to input your PIN code to unlock it. (Again, too many attempts will render your SIM card useless.)
As far as getting a PUK code, typically an eight digit number. You'll obtain it from your specific carrier.
Normally, you can contact your carrier by dialing 611 from your mobile device. But if you're locked out of voice functionality on your SIM, you may need to try other methods of getting in contact with them.
Borrow someone else's phone, contact your carrier through their website, or simply bring your device into a brick-and-mortar carrier store.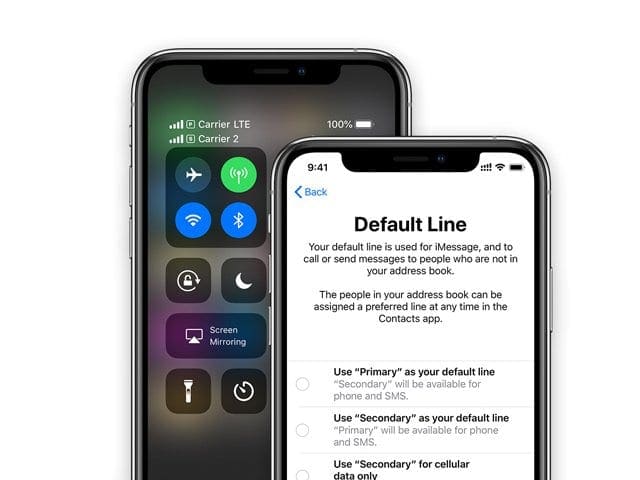 You'll need to be the account holder for your carrier subscription, or at least have access to the account and SIM card itself.
Once you have your PUK code, you'll input it in Settings > Cellular. Alternatively, it may appear when you try to access certain cellular capabilities. You should see an Enter PUK screen — enter your code here.
Like SIM PIN attempts, you only get 10 chances to properly input your PUK Code. So make sure that you type in that code really carefully.
When you type in the proper PUK Code, you should be able to regain access to your SIM card and its various functions. Again, if you want to use a SIM PIN in the future, be sure to write it down somewhere safe.
It's also worth noting that carriers will need to verify a subscriber's identity before they get a PUK code. So don't worry about malicious entities contacting you carrier and trying to get that code for themselves.
We hope that you found this short article helpful. Please let us know if you have any questions or comments.
Mike is a freelance journalist from San Diego, California.
While he primarily covers Apple and consumer technology, he has past experience writing about public safety, local government, and education for a variety of publications.
He's worn quite a few hats in the journalism field, including writer, editor, and news designer.