What do you do if your iPhone says Searching or No Service? Don't worry, we've got you covered with our extensive guide below.
When your iPhone says Searching or No Service at the top of the screen you can't make phone calls, send texts, or use cellular data. Not much of a smartphone anymore, so what can you do about it?
It could happen for many reasons, which means there are many potential solutions. Below, you'll find all the likely fixes in order from the simplest to most time-consuming.
Related Posts:

The Quick Fix for an iPhone that says No Service
A problem with your iPhone's SIM card can stop it connecting to your carrier's cellular network. If your iPhone says No Service, remove the SIM card then put it back in again. Your iPhone should reconnect to the network.
Check Your Location
Take a moment to consider your physical location. Are you in a remote location or somewhere you haven't used your iPhone before? Is there a chance your carrier doesn't offer coverage in this area?
If you've used your iPhone in this location before, you can go on to the next step. Otherwise, go to your cell provider's website and look for a coverage map. Needless to say, if your current location doesn't have coverage you won't be able to get cell service there.
Check Your Cellular Settings
Go to the Cellular page in your iPhone Settings. Your options here will vary depending on your cell provider, but check the settings listed below to see if you can change them.
Toggle the Cellular Data button at the top of the screen. If you can't turn it on, check that you don't have Airplane Mode switched on—indicated by a plane icon in the status bar.
If you're abroad, turn on Roaming and Voice Roaming under the Cellular Data Options. Though be wary that doing so could lead to a larger phone bill.
Finally, scroll to Carrier Selection and turn off the Automatic button. Search the list to manually select your network if possible.
Restart Your iPhone
A device restart can fix multiple software issues. It works by restarting programs that run behind the scenes which may have caused an error.
To restart your device properly, hold the Sleep/Wake or Power button until it prompts you to slide across the screen. Leave your iPhone powered off for 30 seconds and press the same button again to turn it back on.
Update Your Carrier Settings
Carrier Settings should update automatically, but in case they haven't you can't prompt an update in the Settings app.
Go to General and then tap About. Leave your iPhone on this page for a moment to allow an update prompt to appear, if it doesn't you can assume your Carrier Settings are up to date.
Update Your iOS
It's possible a bug in your iOS has caused the Searching or No Service error. This happened for many users with the release of iOS 8 and was fixed with a later patch. 
To start an iOS update you need to connect to a WiFi network or plug your iPhone into a computer running iTunes. If on WiFi, go to Settings > General > Software Update. If using iTunes you should see an Update button after plugging in your device.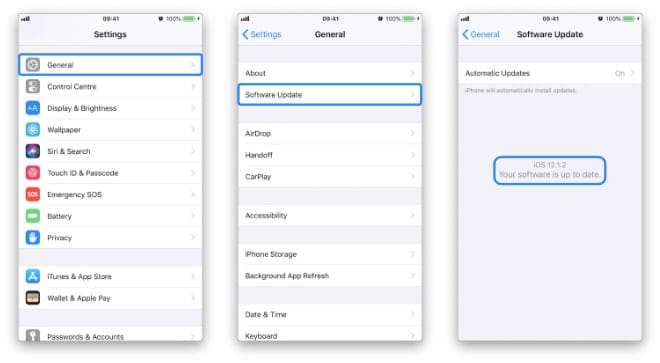 Test Your SIM Card
Use a SIM Tool or a straightened paper clip, to remove the SIM tray from the side of your iPhone. Test your SIM card in another phone to determine if the Searching or No Service issue is due to a fault in your iPhone or the SIM card itself.
If the SIM card still doesn't work in another device, you'll need to contact your cell provider to order a replacement. Otherwise, you can continue with our steps below.
While the SIM tray is removed, look inside your iPhone for the liquid indicator tab. It should be a small white tab. If it's turned orange or pink your iPhone could be liquid damaged.
Reset Your Network Settings
When you Reset Network Settings your iPhone will reconnect with carrier and WiFi networks. This means you'll need to re-input the password for your WiFi—make sure you've got it before going any further.
Open the Settings app and go to General, then scroll to Reset at the bottom of the page. From this screen, you can tap the Reset Network Settings button and follow any further prompts that appear.
Contact Your Carrier
The Searching or No Service issue could be from your carrier. Cell towers occasionally malfunction or go down for maintenance. You may even discover that your account has been locked due to suspected fraud, delayed payments, or if your iPhone has been reported stolen.
Use another phone to give your carrier a call and discuss the issue with them. Ensure your account and their cell towers are in full working order before moving on. You may need to provide your IMEI number if they think your phone has been stolen.
Restore Your Device
If your antenna is faulty a full restore could make your iPhone totally unusable. An iPhone needs to reactivate itself using cellular networks after restoring, if unable to do so it can't be used anymore. That's why you should only proceed if you're able to visit an Apple Authorized Service Provider should things go wrong.
You should also ensure you have an iCloud or iTunes backup before restoring. Otherwise, you may lose all the data on your device.
To restore your iPhone, go to Settings > General > Reset. Tap Erase all Content and Settings and enter your Apple ID or passcode when prompted to do so. Once completed you can recover data from a backup.
Get a Repair
If none of the above has helped, your iPhone probably needs a physical repair. Book an appointment with an Apple Authorized Service Provider to get one.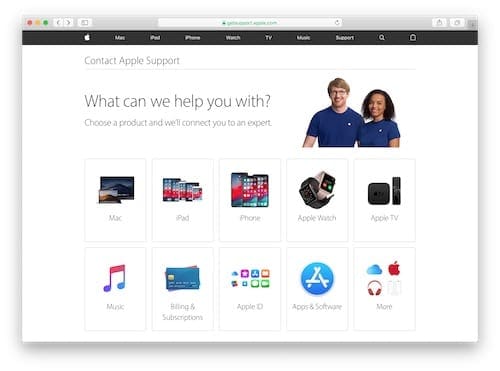 We hope those tips sorted you out. The No Service or Searching problem is a frustrating one, but with our guide, you shouldn't need to worry about it anymore.