Apple TV Remotes come in several different versions depending on the generation of Apple TV that you own. The newest Apple TV models sport a remote that's Siri based and offers voice control and browsing mechanisms. These remotes are pretty sturdy, but sometimes we all experience issues that are frustrating.
In this article, we examine some of the reasons why your Apple TV Remote is not working and what you can do to fix the issues at hand.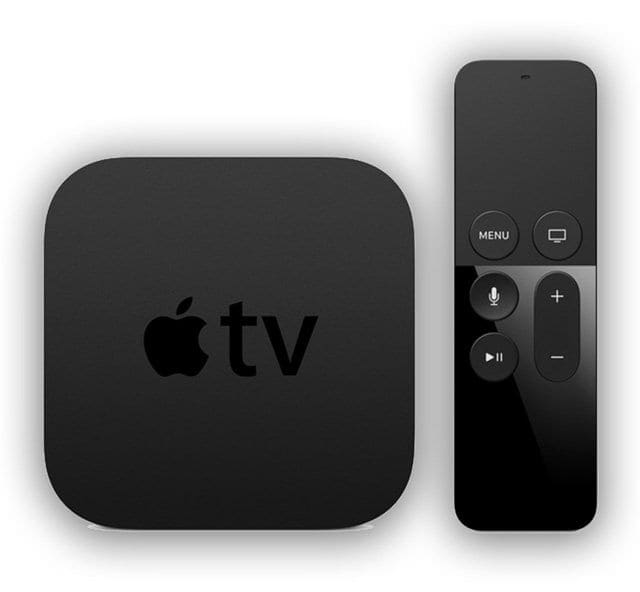 Charge It Up!
Just to spell out the obvious, please make sure that you fully charge the battery!

Charge your Siri Remote or Apple TV Remote for at least 30 minutes using the Lightning to USB cable connected to a wall charger (not a computer)

Remove An Obstructions or Obstacles and Keep in Range
Please make sure to remove anything that blocks the path between your Apple Remote and the front of your Apple TV, which is where the IR sensor is.

We would love it if the Apple TV remote came equipped with an RF signal instead of IR, but given that its IR, the line of sight has to be clear for the remote to talk to the TV unit.
For the Siri remotes, you also need to stay within this range because the remote relies on a Bluetooth connection to your Apple TV
Clean it up!
If your Apple TV remote's keys aren't working or get stuck, try cleaning your remote using a Q-Tip (cotton swab) and isopropyl alcohol.
If a cotton swap is not available, use a small amount of rubbing alcohol on a lint-free cloth and rub the remote's buttons in a circular motion. Start with a forward motion and then reverse, to get things unstuck!
Focus on cleaning the edges of the buttons
Make sure you clean the edges of all the remote's buttons, especially if the buttons get stuck or feel sticky. If the buttons continue to stick, try using a can of compressed air to remove anything stuck in the edges.
If rubbing alcohol and compressed air isn't available, you can also try using a soft toothbrush and gently brush the buttons and their edges to remove anything that's stuck!
After cleaning the buttons, use a microfiber cloth and carefully go over all surfaces of the remote.
Reset The Remote and Apple TV Connection
Unplug your Apple TV from the power. Wait six seconds or more, then plug it back in
Try your remote again
If you are using the Siri Remote, you can reset it by simultaneously pressing the Menu and Volume Up buttons. This action resets your remote and put it back into pairing mode.
Re-Pair Your Remote With Your Apple TV
For the Siri remote, point it about three inches away from your Apple TV

Then press and hold your remote's Menu and Volume Up buttons for five seconds
If asked, place your remote on top of Apple TV to complete pairing

For the Aluminum or White remote, link it to your Apple TV. On your Apple Remote by holding down both the Menu and Right buttons for six seconds

On the TV screen, look for a link symbol just above the icon for the remote
When you press the Apple TV remote, check the response of the light on the Apple TV unit. If it flashes three times in succession that means that you already paired the remote to the TV with a different remote.
Try pairing your Apple TV with your TV remote and then go into remote settings and seek to pair it with your Apple TV remote
If you are using the Siri Remote, you can reset it by simultaneously pressing the Menu and Volume Up buttons. This action resets your remote and put it back into pairing mode
Try Holding the Menu and Down buttons on the Apple Remote to restart your Apple TV
If you still need help after the restart, unplug your Apple TV from the power outlet. Wait at least six seconds, then plug it back in. Sometimes unplugging the unit can work
If the light on your Apple TV doesn't flash and you see an exclamation mark in a triangle on your TV screen, replace the battery in your Apple Remote
If your Apple TV 4 Siri Remote is not connecting, the best solution is to purchase a USB-C cable, connect the Apple TV to a PC and perform a Factory Reset via iTunes.
Siri Remote Only Issues
Some users have also complained about calibrating the speed on the new Siri Remote.

If the trackpad is too sensitive for you, you can't adjust the sensitivity, but you can change how quickly it scrolls. The default is Medium, but if you go to Settings > Remotes and Devices > Touch Surface Tracking you can change it to Fast or Slow 
Changing your surface tracking speed might be useful if you struggle with inputting characters on the onscreen keypad

Another helpful tip for selecting characters on the onscreen keyboard: to swipe straight to the end of the alphabet you can swipe a little harder on your Apple TV remote touchpad, and the "cursor" will fly across the screen in either direction.
If the remote is still unresponsive, you may want to make up an appointment at the Genius Bar and have them take a look at it.

In the meantime, you can make use of your iPhone and iPad and use these devices as your remote to control your Apple TV.
The key is to make sure that you have the Home Sharing set up and you are using the same wi-fi network
Connect your iPhone/iPad running the Remote app to your Wi-fi network at home
Make sure your Apple TV is attached to the same WiFi network. Using the same network is critical for your remote app to work with your Apple TV
On the Apple TV, go to Settings > General > Remotes and Devices > Remote App 
When prompted, enter the Apple ID and password that you use for Home Sharing
Now, open the Remote app on your iOS device
Go to the Settings screen and select the Apple TV
It takes a few moments to pair the app to the Apple TV, and you should be able to use your iOS Device to control your Apple TV
Use The Apple Tv Remote App On Your iPhone, iPad, or iPod 
For folks using iOS 12 and above that own an Apple TV 4th generation and above, the Apple TV Remote app is automatically added to Control Center for easy access.
The Apple TV Remote App works just like your remote! Quickly navigate and control playback on your Apple TV 4K or Apple TV (4th generation).
How To Set-Up Apple TV Remote App For iOS 11 and below
Check that you have the latest software for your Apple TV and your iDevice
Download the Apple TV Remote app from the App Store, if needed
Connect your Apple TV and iDevice to the same Wi-Fi network
Open the Apple TV Remote app on your iDevice
Tap Add Apple TV
Select your Apple T

On Apple TV 4K or Apple TV (4th generation), wait for a four-digit code to appear on your television 
Enter this code on the pairing screen
If the code doesn't show up and you can control your Apple TV, your iOS device is already paired– go ahead and use the app

On your iDevice, go to Settings > Control Center > Customize Controls and tap the Plus sign (+) next to Apple TV Remote
Open Control Center on your device and tap the Apple TV Remote icon 
Tap your Apple TV from the list
Enter the four-digit passcode that appears on your Apple TV screen if requested
We wish you all the best. Please feel free to share your comments.
Reader tips
Try heating it up a little bit to loosen anything that's stuck in the buttons. I used a hairdryer–just so it gets a little warm. Then use rubbing alcohol and a Q-Tip or cloth to clean it. It worked for me!
Obsessed with tech since the early arrival of A/UX on Apple, Sudz (SK) is responsible for the original editorial direction of AppleToolBox. He is based out of Los Angeles, CA.
Sudz specializes in covering all things macOS, having reviewed dozens of OS X and macOS developments over the years.
In a former life, Sudz worked helping Fortune 100 companies with their technology and business transformation aspirations.