After being leaked to high-heaven, even by some of Apple's own products, the AirTag finally debuted earlier this year. This little coin-shaped device is a tracking device that works with Apple's Find My network. Just like when you misplace an iPad or can't find your iPhone, the AirTag uses the same technology. Although it's a little bit "beefier" thanks to the Ultra-wideband chip built-into the accessory so that it can provide step-by-step directions until you find it.
Related Reading
How to Replace AirTag Battery
Apple claims that the AirTag will last for up to a year before you'll need to swap out the battery. And unlike any other Apple devices, you can actually replace AirTag battery yourself, without making a trip to the Apple store.
With this little accessory, Apple is actually using your traditional CR2032 coin battery, which is found in many standard wrist watches. But once you've reached the one-year point, you might want to replace AirTag battery so you can keep track of whatever it's attached to.
Here's how you can replace AirTag battery on your own:
Turn the AirTag over so that the polished silver side is facing you.
Press down on the battery cover and rotate counterclockwise until the cover stops rotating.
Lift up on the cover.
Remove the battery.
Insert a new CR2032 lithium 3V coin battery.

You will hear a sound when the battery is connected

Place the cover back down while ensuring that the three tabs on the cover are properly aligned.
Rotate the cover clockwise until it stops.
How To Check To See if You Need To Replace Airtag Battery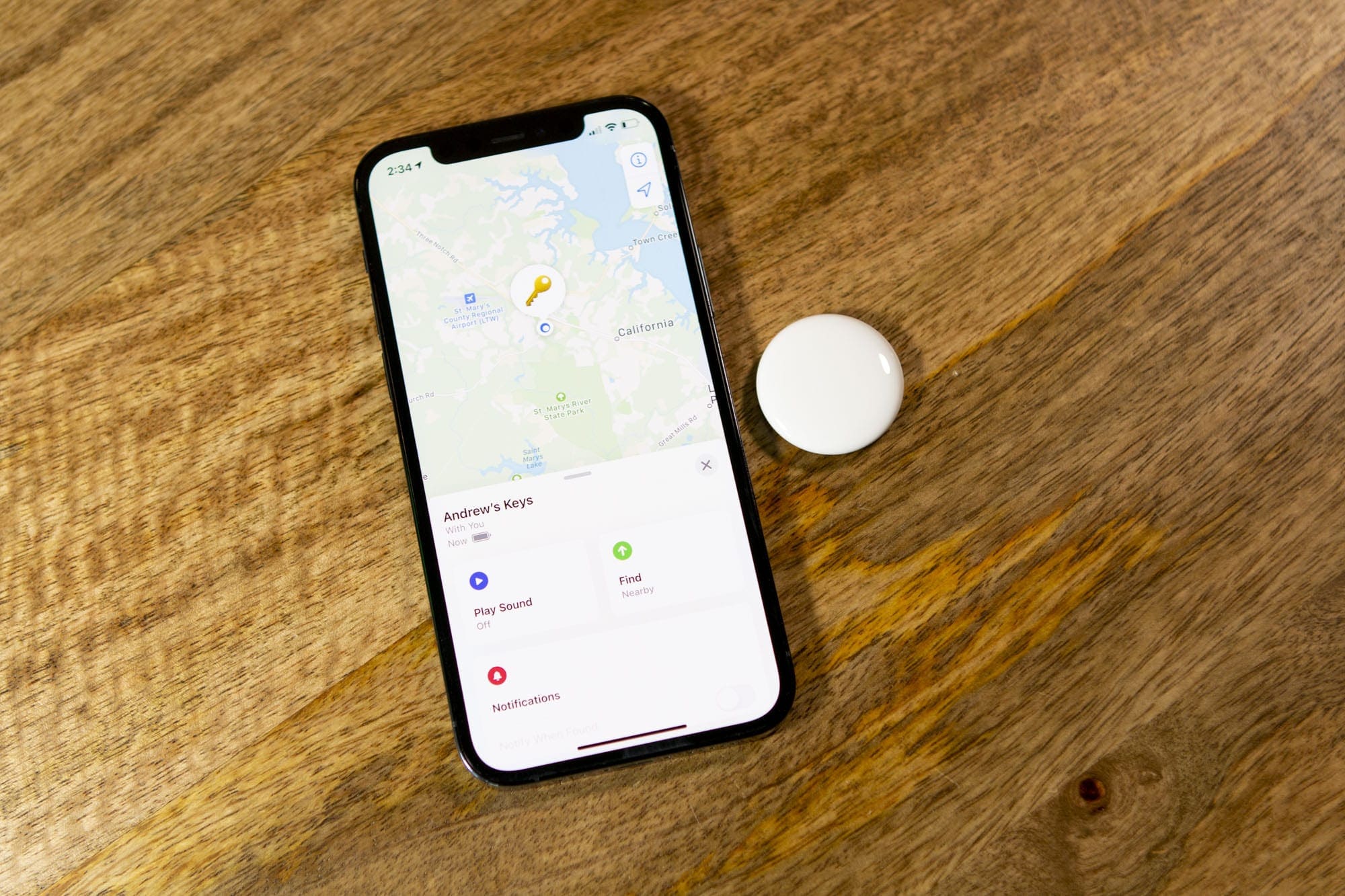 Despite the year-long battery life, you'll likely want to keep an eye on the remaining AirTag battery life. This is just as simple as actually replacing the AirTag battery itself, and here are the steps that you'll need to take to double check your AirTag battery life:
Open the Find My app on your iPhone or iPad.
Tap the Items tab at the bottom.
Select the AirTag that you want to check the battery for.
Look under the name of the AirTag.
Just below the name of the AirTag, you'll see a little battery indicator showing you how much juice is left. If the battery is low, Apple states that you'll "see a banner that says Low Battery". At that point, you'll likely want to head to your local convenience store or pharmacy and grab a new battery for the AirTag.
Andrew is a freelance writer based on the East Coast of the US.
He has written for a variety of sites over the years, including iMore, Android Central, Phandroid, and a few others. Now, he spends his days working for an HVAC company, while moonlighting as a freelance writer at night.