Apple's streaming music service is now a mainstay in many iFolks device portfolios. To date, Apple Music has amassed over 25 million subscribers and counting. However, for a company servicing over 1 billion active devices, 15 million is a mere fraction of Apple's customers.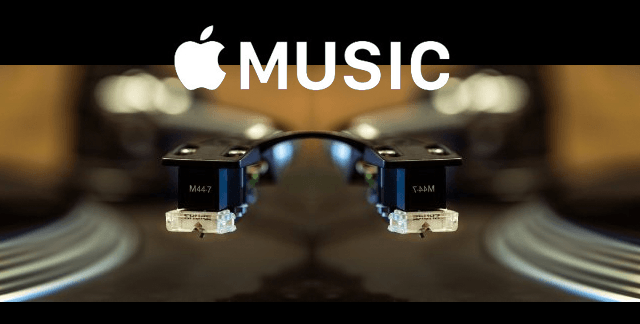 If you are among those who have held off giving Apple Music a chance, there has never been a better time than now. The service has dramatically improved over the past couple of years, and a major overhaul of Apple Music happened with iOS 10. Most importantly, the Music app saw a much-needed redesign to address complaints about the app's confusing user interface and bloated design.
Ready to dive into Apple Music? Let's setup it up and get started on this music subscription service.
Apple Music: The Easy Setup Process
Apple makes the getting started with Apple Music as easy as possible. The first time you open up the Music app on a new iPhone or iPad, a message greets you asking if you want to join Apple Music. If you dismissed the message before, you find the option to sign up for the service in the For You section of the app.
If you have never subscribed to Apple Music before, you can give the service a try for 3-months free of charge. Just tap the option to start 3-month free trial in the For You section. Next, you need to choose a membership type between student, individual or family. Pricing for each tier is $4.99, $9.99 and $14.99 respectively per month.
Once subscribed, Apple guides you through the initial setup and you choose a few genres and artists you like. This is the first step of the service's personalization and music taste tailoring process. And it never stops! Apple continues to personalize your Music the more you use Apple Music.
Using Apple Music
As mentioned, Apple received plenty of flak for the Music app's initial and very confusing layout. Thankfully, this is fixed in on iOS10 and later but if you're using an older iOS, you can still dive into Apple Music now as long as you know a few basics.
In iOS 9 or lower, the Music app is divided into the five tabs located at the bottom of the app. The Radio tab in the middle is self-explanatory and easy to figure out. My advice is to ignore the Connect tab. That's gone in iOS 10 anyway.
The For You tab is where personalized recommendations tailored "for you" live. The New tab houses suggestions based on what's currently new and trending.
This leaves us with the My Music tab, where you probably spend most of your time in the Music app. This is where your music lives and where Apple Music in its current iteration falls short. Without getting too into the weeds, suffice it to say Apple's attempt to intermingle the personal libraries iTunes users have built up over the years with Apple Music has been a massive headache.
It seems Apple has fixed a lot of these issues and has promised to make the experience even better in iOS 10 and 11. However, it always a good idea to have your personal digital library backed up somewhere other than iTunes. Lastly, the ability to command Siri to begin playing any song in the Apple Music catalogue is an excellent and unique touch to the service.
Troubleshooting Apple Music? Check out our video tips!