It's been a little while since we've seen or heard any major announcements from Apple's camp, but the wait is almost over. The company only just confirmed that its next event will be held on September 7 at 10 a.m. PT, and it's expected to be a jam-packed event. Not only are we expecting to see the iPhone 14, but Apple is also likely to show off a few other devices, and maybe a surprise or two.
Related Reading
What to Expect From Apple's iPhone 14 Event
As has been the case for as long as we can remember, chances are that Apple will kick off the event talking about Ted Lasso and its Apple TV streaming service. We could see mention of some of Apple's other services, but this portion could also be shortened due to the number of different devices that are expected.
iPhone 14 and iPhone 14 Max
The flagship for most people will likely be unveiled first with the iPhone 14. By in large, this won't look all that dissimilar from its predecessor, except for maybe some new colors to help differentiate the 13 from the 14. The iPhone 14 is likely to be powered by the same Apple A15 Bionic found in the iPhone 13, and there might be a camera upgrade or two, but it's not likely.
The star of this portion of Apple's announcement event is definitely going to be the iPhone 14 Max. Apple saw less-than-ideal sales with its Mini iPhone, so Apple is set to take a different approach. Instead of a phone with a 5.42-inch display designed for one-handed use, Apple is going all-in on the "big" iPhone. The iPhone 14 Max is expected to feature the same specs as its smaller counterpart, save for the larger display. It wouldn't come as much of a surprise if the iPhone 14 Max and iPhone 14 Pro Max share the same screen size, coming in around 6.68-inches.
iPhone 14 Pro and iPhone 14 Pro Max
Early in the rumor cycle for the iPhone 14 series, Apple was expected to bring a drastic redesign to its next iPhone. It would make sense given that Apple usually doesn't stick with the same design for too long, but that won't be the case here. Expect to see the same rectangular and "blocky" design, complete with flat edges and a matte finish on the back for both the iPhone 14 Pro and Pro Max.
However, there is one major design difference expected to come when compared to the iPhone 14 and 14 Max. The notch is finally set to be ditched entirely with both of the iPhone 14 Pro models. In its place, we'll have the TrueDepth camera along with an IR projector and another IR camera. But this time around, the selfie camera is said to be upgraded with auto-focus, and a wider f/1.9 aperture. Considering that Apple has used the same 12MP selfie camera since the iPhone 11 Pro, it's definitely time for an upgrade.
Other expected features of the iPhone 14 Pro and iPhone 14 Pro Max include the Apple A16 Bionic chip, giving the Pro models one major differentiating feature. One of the more prevalent rumors was spoiled during the iOS 16 beta release cycle, suggesting that the Pro models will also sport an Always-on Display. It will work similarly to that of the Apple Watch, dimming the wallpaper while still showing the time and any widgets that are on your Lock Screen.
Rounding out the major changes for the Pro models, noted Apple analyst Ming-Chi Kuo claims that the primary wide-angle lens will see an upgrade to a 48MP sensor. Currently, the iPhone 13 Pro and Pro Max use a 12MP wide-angle lens for its primary shooter, so the move to a larger sensor is definitely more than welcome. Along with providing more detail in images, the 48MP lens could also open the door for Apple to introduce 8K video recording on its latest devices. Currently, video recording is capped at 4K, whereas some of the best Android phones have had this functionality for years.
Apple Watch Series 8
In another story of bland versus exciting, the Apple Watch Series 8 is expected to be introduced. It will join the iPhone 14 lineup as Apple's "go-to" option for iPhone users who want a smartwatch. The Series 8 is expceted to retain the same design as its predecessor, complete with the larger screen when compared to the Apple Watch Series 6.
As for processing power, don't expect anything revolutionary, as the Apple S8 chip is said to feature the same specifications as Apple's S6 and S7 chips found in the last two generations. Instead, any major upgrades in the power department aren't likely to arrive until the Series 9.
Considering how popular the Apple Watch is for health and fitness tracking, we were hoping to see some improvements in this department. The rumors on this seem to be a bit scattered, in large part thanks to the next device in this roundup. But it's possible that the Apple Watch Series 8 adds a new body temperature sensor. Doing so would help Apple keep up with the new Galaxy Watch 5, which was only just recently released.
According to multiple sources, Apple is also developing improved sleep tracking, diabetes detection, and even blood-pressure monitoring. However, it's unclear whether any of these features will be shown off at Apple's iPhone 14 announcement. It's more likely that we'll have to wait a bit longer before those will be made available.
Apple Watch Pro
For years, Apple has primarily stuck with two primary versions of its popular wearable with the "regular" Apple Watch, and the Apple Watch SE. However, rumors have been swirling for the past couple of years about a new iteration hitting the market in the form of the Apple Watch Pro.
In terms of design, it's possible that the "squared off" design that was rumored for the Series 7 was actually the design of the Apple Watch Pro. It will be an "evolution of the current rectangular shape", and could bring with it a larger screen and more importantly, a bigger battery. From a durability point of view, the Apple Watch Pro will be the more rugged option in Apple's lineup, aimed at athletes and those who experience more extreme conditions.
Details are scarce about the sizing options that will be available, with one Apple analyst claiming that it will be so large that it could only be intriguing to "a subset of customers". The display could even be larger than the 45mm Apple Watch Series 7, coming in with a 2-inch display at a resolution of 410 x 502. With a larger overall display, this opens the door for Apple to implement a larger battery. And it's possible that this could be the first true multi-day Apple Watch.
With the move from aluminum to a new titanium casing, the Apple Watch Pro will not be positioned as a slight upgrade over the Series 8. Instead, its price is said to start somewhere between $900 and $1000, which also narrows the potential market for such a wearable.
AirPods Pro 2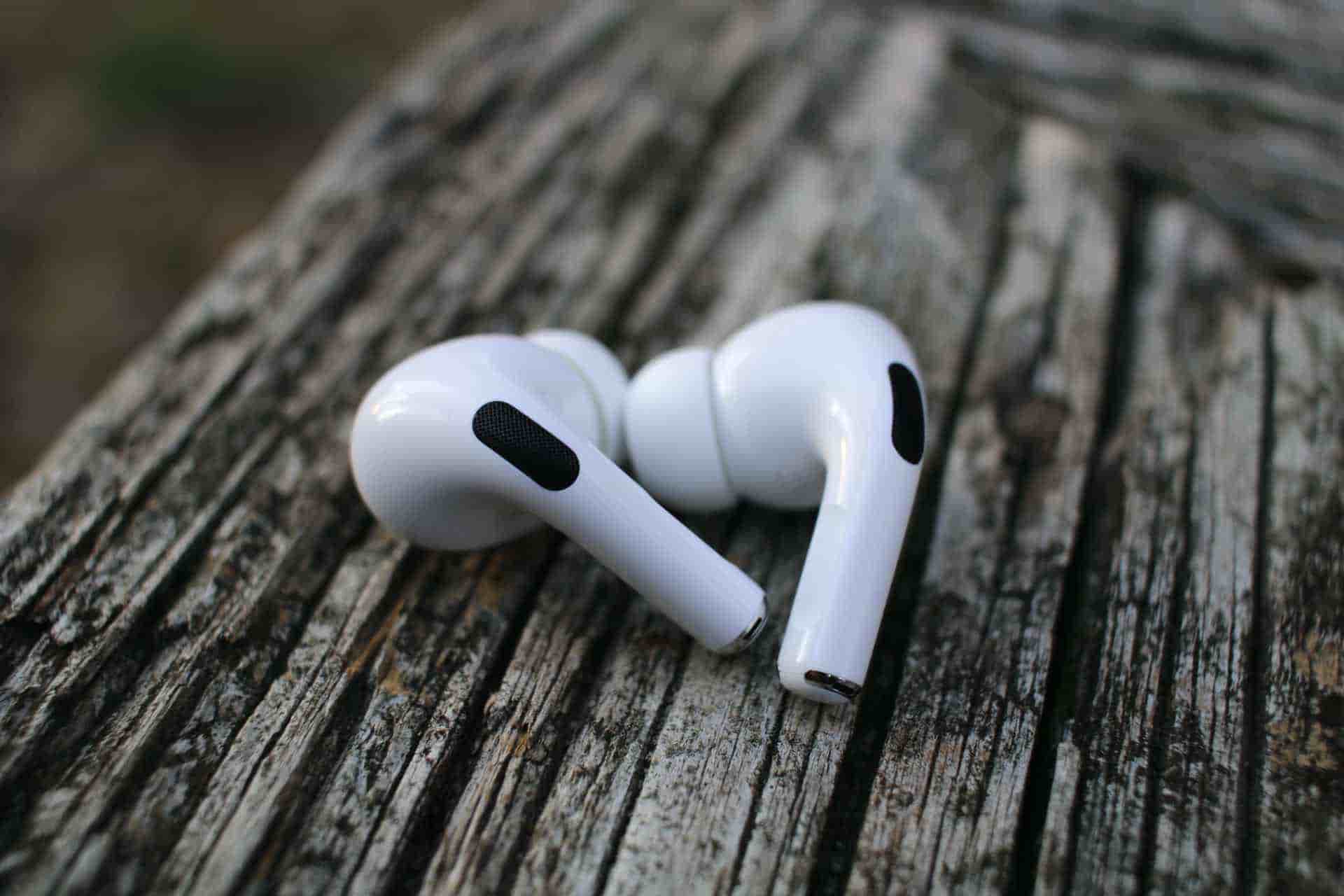 It's been quite a while since the AirPods Pro debuted as part of a random press release from the Apple camp. Since then, they have become some of the most popular earbuds in the world, where you would be hard-pressed to not find someone wearing them. And while the AirPods Pro 2 have been rumored for some time now, it seems that Apple could announce them alongside the iPhone 14 and new Apple Watch models.
Along with the obvious improvements, such as better Active Noise Cancelling and an upgrade to Bluetooth 5.2, the AirPods Pro 2 could have more tricks up its sleeve. We could see a completely revamped design, as Apple has been rumored to be completely ditching the "stem" design. Instead, it will go for a more traditional earbud design, similar to what the Galaxy Buds 2 Pro and Google Pixel Buds offer.
Perhaps some of the more exciting features will apply for those who wear their AirPods during workouts. Apple could leverage its expertise in health and fitness tracking by implementing similar features into the AirPods Pro 2. Unfortunately, there's no indication as to whether this will come to fruition, nor are we 100% sure that Apple will unveil some new earbuds at this event.
iOS 16 and watchOS 9
Rounding out these expectations is pretty much a sure-fire one. We have practically no doubt that Apple will confirm the final launch date for both iOS 16 and watchOS 9. At WWDC '22, the company claimed it would arrive this "Fall", and we expect that both software versions are released either before or on the day that the iPhone 14 and Apple Watch Series 8 are released.
As a side note, the company has already confirmed that the final version of iPadOS 16 has been pushed back to later in the year. Apple is working to revamp the multi-tasking system on the iPad, and the beta program hasn't been kind. Instead, we expect that iPadOS 16.1 will arrive in October along macOS Ventura and some other potential hardware.
Andrew is a freelance writer based on the East Coast of the US.
He has written for a variety of sites over the years, including iMore, Android Central, Phandroid, and a few others. Now, he spends his days working for an HVAC company, while moonlighting as a freelance writer at night.