This article explains how you to view the source code (HTML, CSS, JavaScript etc) for any webpage on your iDevices including iPad, iPhone or iPod touch. And best of all, no app required!
How to View HTML source codes on iDevices
Related: How to view HTML source code in Safari
8 Easy Steps
1.Tap Safari (iPhone or iPad), if it is not already open, and visit this page.
2.Tap the Action button: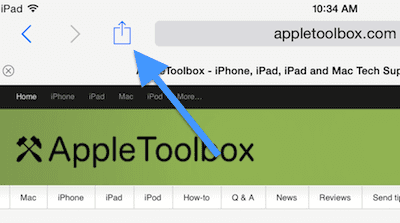 3.Tap Bookmark:
4.Tap the Name Field and hit the X icon to clear it and name it "Show Page Source" and then tap "Save".
5.Now visit this page and select all and copy the javascript code: (code credit: Rob Flaherty)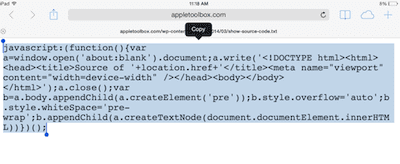 6.Tap the Bookmarks icon and tap Edit: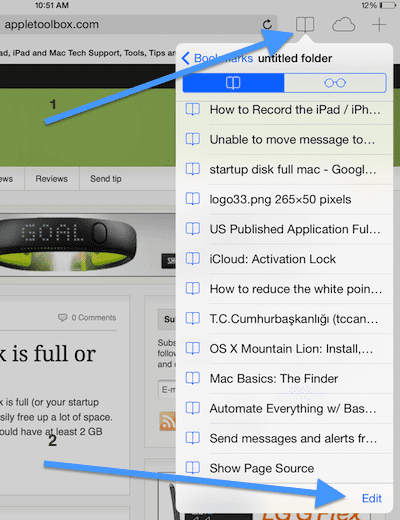 7.Tap the "Show Page Source" bookmark you just created in step # 4:
8.Tap the Address Field and hit the X icon to clear it, then paste the javascript code you copied in step # 5; then tap Done.
Done! Now you can to to any web page using mobile Safari on your iOS device (iPhone or iPad), tap the Bookmarks icon then tap the Show Page Source bookmark and a new window will open displaying the source code of the webpage.