Over the course of the past few years, we've been seeing a trend in the way that apps are made available. Instead of opting for the tried-and-true option of having users pay upfront, developers are switching to a subscription model.
Related Reading
On one hand, the upfront payment is a great option for users. You'll be able to unlock all of the features and enjoy the app for as long as the app is supported. But for developers, it's a different story, as, after the initial wave following the release, income dwindles down to a crawl. For many developers and companies, this is simply not a sustainable business model any longer, especially when there are so many apps constantly released onto the App Store.
By switching to a subscription model, it provides a constant revenue stream for the companies or developers. However, from the user's perspective, we're being inundated with so many app subscriptions that it can be a bit overwhelming.
Best Notability Alternatives
Notability is the latest app to make the switch from an upfront cost to a subscription model. This has left many users frustrated, especially because it seems that the company behind the app is going to be putting many of the best features behind a subscription model.
The company has stated that it will provide all of the premium features for the next year, but after that, they will be forced to sign up for the subscription. Because of this decision, there are many that are looking to replace Notability with another app. We've rounded up the best apps that you can use to replace Notability.
The most obvious option if you want to move from Notability is built right into all of your Apple devices. The Notes app was largely left alone for a few years by Apple, but the most recent update to iOS 15 and iPadOS 15 introduced a few new and useful features. These include the new Quick Notes capability, along with finally being able to add tags. And perhaps the most enticing aspect of using the stock Notes app is that it's completely free.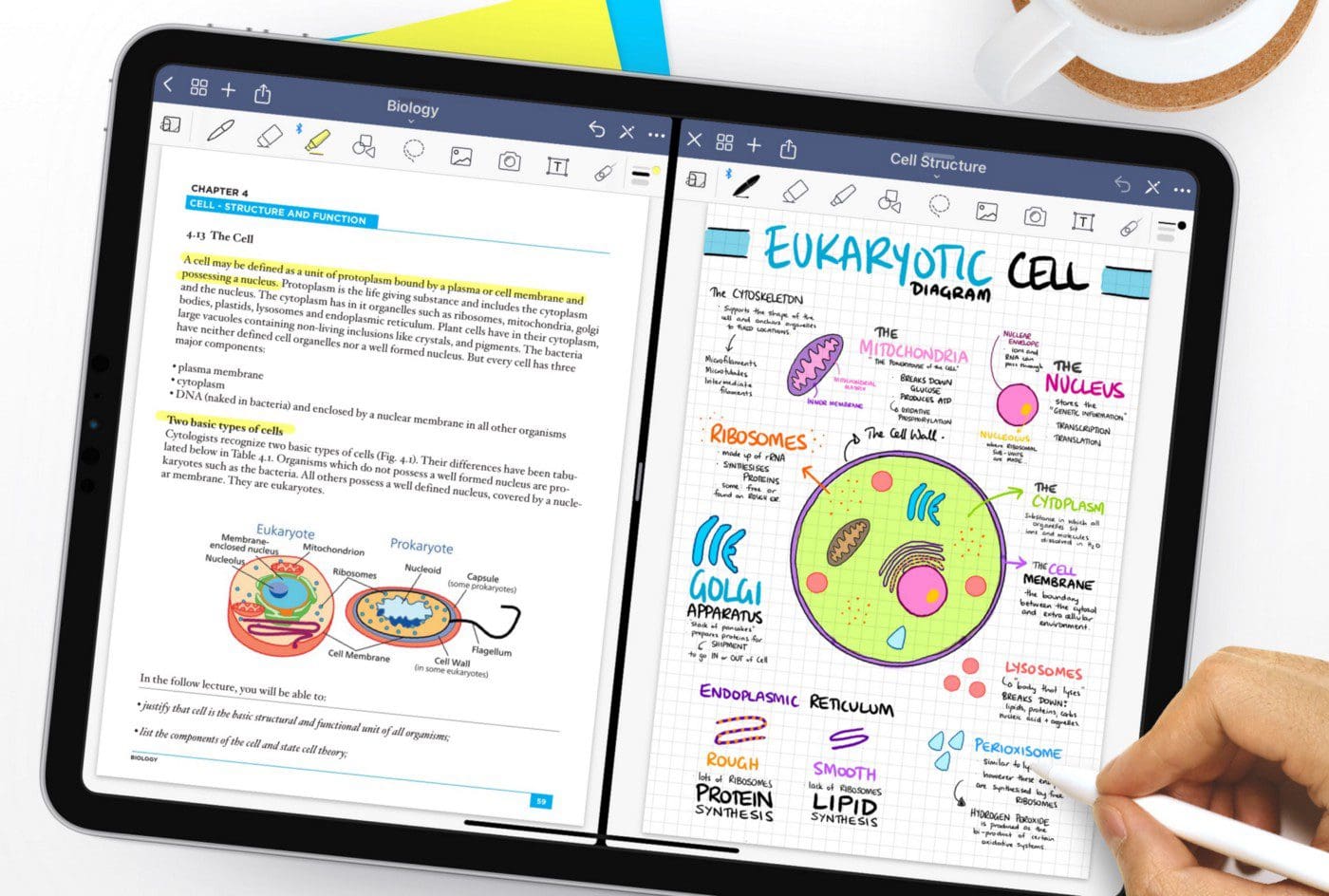 The stiffest competition for Notability has come in the form of GoodNotes 5. Over the years, both of these apps have been considered amongst the best note-taking apps, especially for those who enjoy taking handwritten notes. This trend continues, and offers many of the same features as Notability in a slightly different package. There are features like OCR and handwriting recongition, along with the ability to import and mark up PDFs, sign documents, and so much more.
For years, OneNote has been ignored, but that was more because it felt as though that was because Microsoft was ignoring it. That's no longer the case, as OneNote has been transformed into one of the more robust note-taking options. There's an app available for all of your devices, and you can even access your notebooks through the OneNote web app if you need to. Like Apple Notes, it's free to download and use provided that you have a Microsoft account. But you might run into storage limits as free users only have 5GB of storage included.
Evernote has had quite the up and down battle as the app went from being one of the best note-taking options on any device to obscurity. There are still plenty of people that use Evernote on a daily basis, but the nickle-and-diminig by the company is one of those things that left a bad taste in the mouth of users. Evernote is free to download, but you are limited to syncing with just two devices, and a limit in monthly uploads and note size. From there, you'll need to sign up for Evernote Personal or Evernote Professional.
This may come as a surprise, but both GoodNotes and Notability rely on the handwriting recognition technology provided by MyScript. If this is something that matters greatly to you, then Nebo is the next best option if you aren't a fan of what GoodNotes has to offer. The app is also available across all platforms, something that others on this list can't offer. Nebo is free to download, but there are in-app purchases to consider depending on your needs.
Zoho Notebook is actually a part of a suite of productivity apps created by Zoho. This app too, is available across multiple platforms, including a "Notebook for Web" client. With Zoho Notebook, you can add a wide variety of notes, all of which are organized into different cards. This is done to provide better organization and so you can keep track of your various notes.
Andrew is a freelance writer based on the East Coast of the US.
He has written for a variety of sites over the years, including iMore, Android Central, Phandroid, and a few others. Now, he spends his days working for an HVAC company, while moonlighting as a freelance writer at night.