Error 3201 indicates that an unknown problem has occurred on iTunes. Oftentimes, this error code prevents you from updating your iOS devices. But it can also pop up on the screen to inform you that iTunes failed to download purchased content. Googling for fixes to this specific error doesn't offer conclusive results. So, we decided to compile this troubleshooting guide and help you fix error code 3201.
How Do I Fix iTunes Error 3201?
Free up Some Space
First things first, make sure you've got enough free space for iTunes to download your new files or updates. If you're running low on storage space, you need to delete some of the files you no longer need or use. After you do that, restart your Mac, launch iTunes again and check if the annoying error code 3201 is gone.
Check Your Internet Connection
Make sure your network connection is active and stable. Restart your router, reboot your Mac, disconnect other devices from Wi-Fi, and check if you notice any improvements. Additionally, switch to a different connection, such as a mobile hotspot, and try again.
Update macOS and iTunes
If there's nothing wrong with your Internet connection, update your macOS and iTunes version. Go to System Preferences, select System Update, and check for updates. Then, launch the App Store, click Updates, and install the newest iTunes updates, if available.

Check Your Security Settings
Third-party security programs can prevent iTunes from connecting to Apple's servers. If you can't use iTunes to download multimedia files or the latest iOS updates, disable your antivirus and check if the problem is gone. Don't forget to re-enable your antivirus after iTunes finishes downloading the problematic files or updates.
Additionally, ensure your date, time, and time zone settings are correct. Apple's servers can block your connection request if your date and time settings are incorrect. Go to Settings, select Date and time, and let your Mac automatically set up your date and time settings.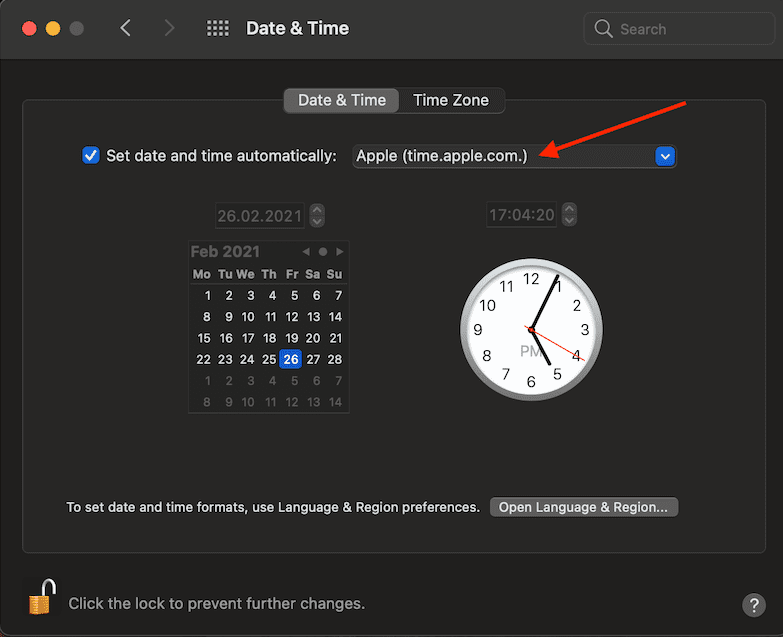 Relocate Your Music Library
If your iTunes library is located on a NAS HDD, try relocating it on your Mac or iMac. Change the target multimedia folder from NAS to local storage and check if the issue disappears. Many NAS users confirmed this method worked for them. We hope it does the trick for you as well. Keep in mind that iTunes doesn't always play nicely with NAS.
As a quick reminder, macOS stores your music files under Home/Music but you can change the location. As Apple explains, it's best not to change the default Music folder location.
Conclusion
Error code 3201 indicates that iTunes failed to download purchased content or the latest iOS updates. To fix the problem, check if you're running out of storage space, update iTunes, check your Internet connection and disable third-party security programs. If the error affects your Music library and you're using an external HDD, relocate iTunes to local storage. Did these solutions work for you? Let us know in the comments below.