If you didn't already notice from our monthly app roundups, the App Store is chock-full of new, exciting, and useful apps to improve your experience. But the best part about the App Store is that we consistently see new apps being released that are not only unique but are completely free to use. When trying to find the best free iPhone apps, it can feel like a daunting task, so we've rounded up 15 of our favorites.
Related Reading
The Best Free iPhone Apps
Much like Apollo, Overcast is another one of those apps that makes it extremely difficult to switch over to using an Android phone on a regular basis. Overcast comes from Marco Arment, the creator of Instapaper and other iPhone apps over the years. The app was recently updated with its biggest redesign ever, making it much easier to navigate, while still giving you all of the same great features that you wouldn't find elsewhere.
We've covered Widgetsmith a few times here at AppleToolBox, as this was one of the first custom widget apps to hit the App Store following the release of iOS 14. Widgetsmith remains one of the best customization apps, offering plenty of flexibility for those who want to add a bit of flair and pizazz to their Home Screens.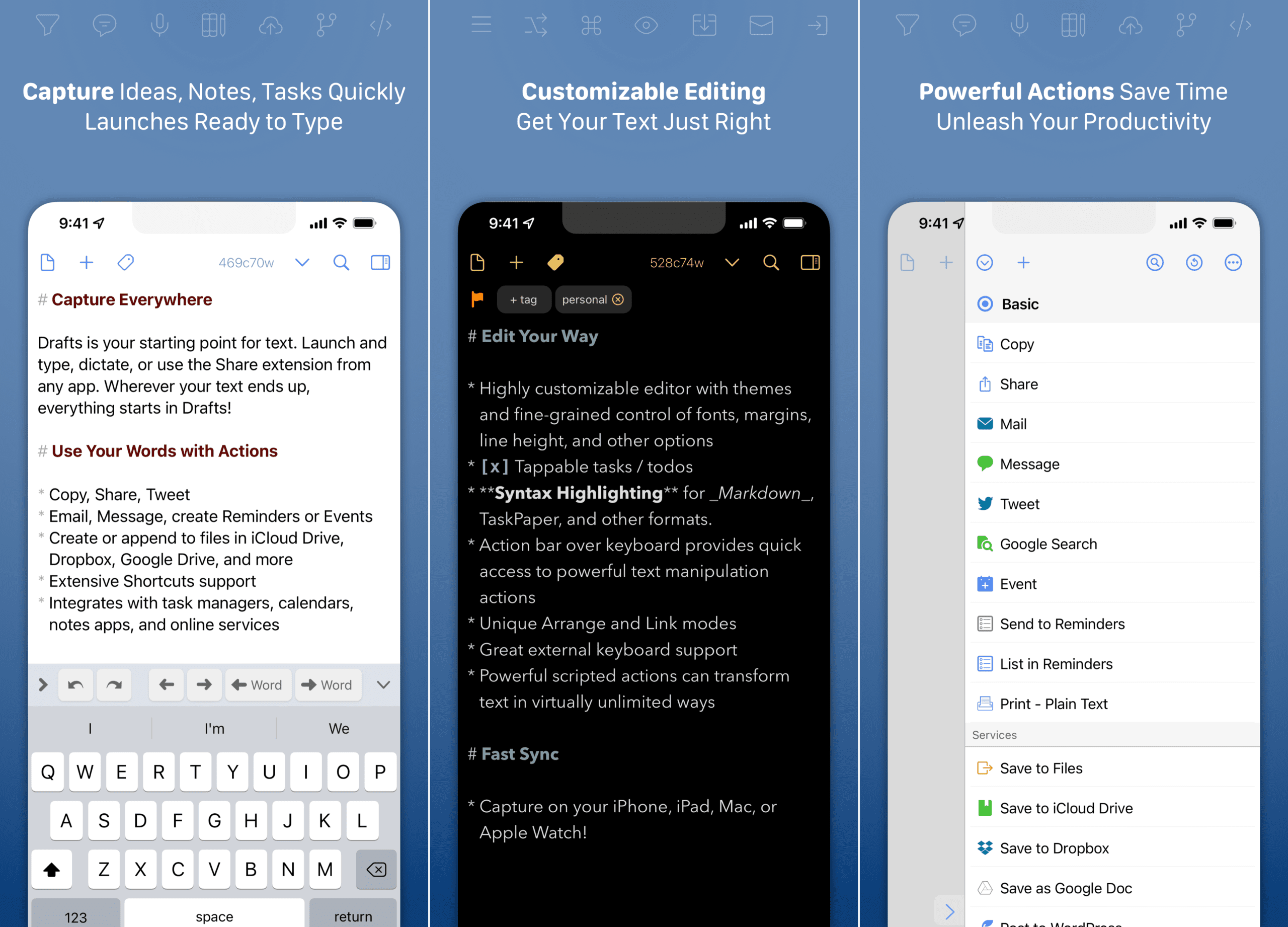 The tagline for Drafts has always been "Drafts, where text starts", and truer words haven't been spoken. From just having a place to jot some notes to creating an email or blog post from scratch, Drafts can do everything you want, and then some. Just download some actions and see what you can do with just a bit of text.
Sometimes it's just easier to have one app that handles all of your organizational needs. From task management and taking notes to keeping track of all of your favorite recipes, Notion is here to answer the call. Getting started can feel a bit daunting, as you are presented with a blank canvas to work from. But there are different templates that you can try out to see what works for you, and then build everything out from there.
Those who want a task manager that can handle just about everything other than collaboration will want Todoist. Whether you just want a basic task manager that's a bit more robust than what Reminders has to offer, or if you want to dive into the GTD lifestyle, Todoist is a great place to start. Plus, it has the added benefit of being available on multiple platforms, so you aren't limited to using just macOS, iOS, or iPadOS.
There's nothing inherently wrong with the built-in Photos app on your iPhone. Instead, the bigger problem comes in with the amount of storage space that you have attached to your iCloud account. With Google Photos, you can just use your own Gmail account and are provided with 15GB of free storage that can be used to offload your favorite pictures and videos. Plus, if you find yourself using one of Google's Nest Hub smart displays, you'll be able to set different albums and photos to appear as a screensaver which is a nice touch.
Some might say that RSS is dead, and we would argue that just isn't the case. It's apps like NetNewsWire and different services such as Feedbin that help keep the dream alive and well. NetNewsWire is free on iPhone, iPad, and Mac, and is one of the few open-source RSS readers out there. There's a Safari extension that makes it easy to add a new website to your feed, and you don't need to use a third-party RSS handler in order to keep track of the comings and goings from your favorite websites.
If you own an iPhone, iPad, and Mac, then you already can enjoy the magic that is AirDrop. This offers quick and easy file sharing between your different devices, but what if you primarily use a Windows computer in addition to your iPhone? AirDroid is here to help, as it offers quick and easy file transfers at speeds up to 20MB/s. It doesn't even rely on a cellular or WiFi network connection, as you can also use the app to send files or documents to your devices over Bluetooth.
Home Widget for HomeKit is a relatively new app to hit the App Store and provides much easier access to your HomeKit devices and scenes. You can set a series of different actions that are all accessible right from your Home Screen. There is a bit of setup that you'll need to do in order to get everything working properly, but it's a simple and painless process.
If you aren't using a password manager already, we strongly recommend that you start doing so. And what better place to start than with another free and open-source app? In recent months, we've seen more and more users getting set up with Bitwarden, and for good reason. The app is available across all platforms in some form or fashion and includes many of the same great features that you expect to find in other password management apps.
While people are starting to head back to the office, there are still those times when you might be slouching over a desk or table and not even realize it. Posture Pal is here to help save your back from the eventual pain that comes with hours of being hunched over a laptop. Essentially, you begin a session and Posture Pal will tell you when you are slouching, then provide a score at the end of the session. The app is designed to work with AirPods to improve your posture, giving you visual and audio alerts whenever "bad posture is detected".
It's practically impossible to get away from the myriads of advertisements that you see whenever you visit a website. You can just be browsing the web, click on a link to learn more, and then be inundated with an experience that is beyond frustrating. 1Blocker aims to help you combat those frustrating web experiences by working to get rid of those ads completely. While the app operates more like a Safari extension, it still can vastly improve how you surf the web without causing nearly as much frustration.
When browsing the App Store, you're likely to find a slew of productivity and note-taking apps. But there are just as many (if not more) health and fitness tracking apps. Happy Scale tries to stand out from the crowd by offering a different look at how you keep track of your weight. It's designed to help you understand why or how your weight is fluctuating, and that data can even be exported to the Apple Health app. There are even different widgets that you can add to your Home Screen so you can see how you're doing at a glance.
The iPhone in your hand (or pocket) is the most powerful camera that you always have with you. And while the built-in Photos app offers some editing options, there's nothing quite like being able to take a photo in 2022 and make it feel like it was taken in the 1980s. With Retrospecs, that's exactly what you are able to do as you can convert the app to look like it would on various "home computers and consoles from the 70's, 80's, and 90's. It's just a different type of photo editing app that you might have a bit of fun playing around with.
ChatGPT is an artificial intelligence-based conversational agent that uses natural language processing to communicate with humans. It is a large language model created by OpenAI that has been trained on a massive corpus of text from the internet, including books, articles, and websites, to understand human language and generate human-like responses.
Since its global introduction in 2022, ChatGPT has been steadily gaining popularity. However, until May 2023, there was no official ChatGPT app for iPhone or iPad users. This changed when the official app was launched on the Apple App Store. By July 2023, Android users also received their version of the app. Now, users no longer need to rely on workarounds or the Shortcuts app to enjoy the benefits of ChatGPT directly from their iPhones.
Google Keep is a note-taking service developed by Google. Launched in March 2013, it is available on the web and has mobile apps for the iOS and Android platforms. Google Keep offers a variety of tools for taking notes, including text, lists, images, and audio. Users can set reminders, which are integrated with Google Now, and notes can be color-coded for quick access. Notes are also searchable based on their color, whether they have a reminder, audio, images, or shared notes.
One of the distinguishing features of Google Keep is its ability to transcribe voice memos. It also allows users to extract text from images using Optical Character Recognition technology. Google Keep is integrated with Google Drive, allowing users to access their notes from any device and keep them safely stored in the cloud. It also supports multi-user collaboration, making it a useful tool for coordinating activities or sharing ideas with others.
Speaking of Gmail, if you want the best experience possible for your various Google email accounts, it doesn't get much better than Gmail. This app is developed directly by Google, and provides instantaneous notifications as soon as emails arrive. There are other features packed into the app, including the ability to switch over to a Google Meet call, or to set up different filters without needing to head to the web. Oh, and the Gmail app is completely free to use since Google's mining your data anyways.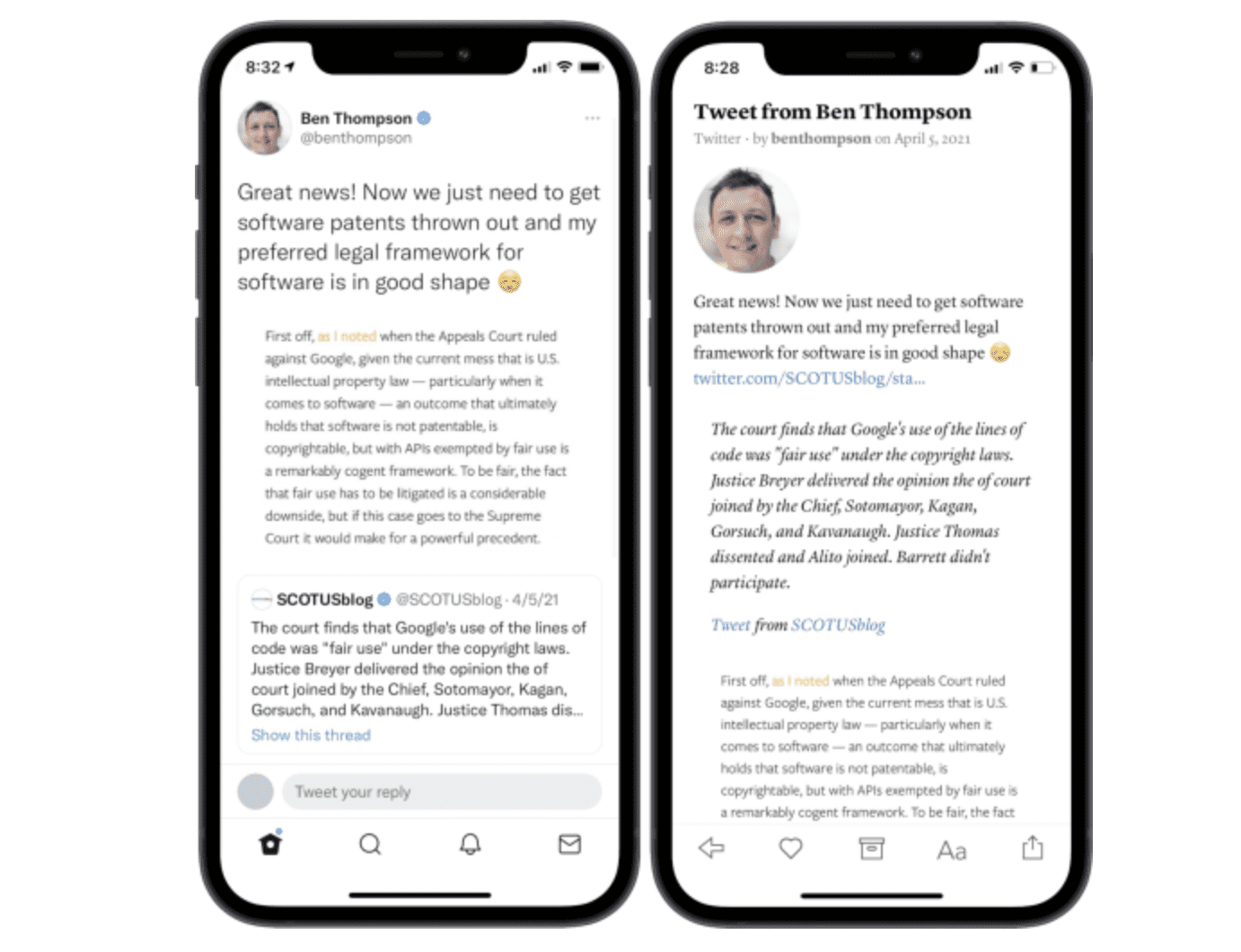 Instapaper is a bookmarking service that allows web content to be saved so it can be "read later" on a different device, such as an e-reader, smartphone, or tablet. Developed by Marco Arment and launched in 2008, Instapaper facilitates easy reading of long text content by changing the layout of web pages into a more readable format. The service not only saves the text of web pages but also the links and some formatting.
Users can save articles, blog posts, and other web content with a single click via browser extensions or through the "Share" button in many apps. Saved content is then cleaned of ads, buttons, and other distractions to present a clean, simple version for reading. Instapaper also offers a text-to-speech feature, allowing users to listen to their saved articles. It's a handy tool for those who want to catch up on their reading list during commutes, breaks, or any downtime.
Obsidian
Obsidian is a powerful note-taking and knowledge management application that allows users to work with plain text files on their local devices. Launched in 2020 by the creators of Dynalist, Obsidian is built around the idea of a "second brain" – a network of notes, ideas, and knowledge that you can refer to and build upon. It uses Markdown for note-taking, which is a lightweight markup language that you can use to format text.
One of the key features of Obsidian is its ability to create bi-directional links between notes, allowing users to see connections between different ideas and thoughts. This is visualized in a graph view, which shows how notes are interconnected. Obsidian also supports advanced features like custom CSS for personalizing the look of your notes, plugins for extending the functionality of the app, and the ability to publish your notes to a static website. It's a powerful tool for anyone who wants to organize their thoughts, learn more effectively, or work on complex projects.
VSCO
VSCO is available for iOS and Android devices and is widely recognized for its high-quality filters and effects that mimic classic and modern analog films. The app offers a suite of powerful editing tools and allows users to capture images, edit them with preset filters and customizable editing tools, and share them with the VSCO community or on other social media platforms.
In addition to its photo-editing features, VSCO also serves as a creative community where users can discover and connect with other photographers, artists, and creators. Users can publish their photos to a public profile, explore content from other users, and engage with the community through the app. VSCO operates on a freemium model, offering basic features for free, while more advanced features and additional filters are available through a VSCO Membership subscription.
Unroll.Me
Unroll.Me is an email management service that helps users declutter their inbox by consolidating and organizing subscriptions. Launched in 2011, Unroll.Me scans your email inbox to identify subscription-based emails, such as newsletters, digital receipts, and promotional offers. It then provides you with the option to unsubscribe from unwanted emails with a single click, helping to reduce the amount of spam and unnecessary content in your inbox.
In addition to its unsubscribe feature, Unroll.Me offers a unique service called the "Rollup". The Rollup is a daily digest that consolidates your chosen subscriptions into one email, delivered to your inbox at a time of your choosing. This allows you to keep up with your favorite subscriptions without having them clutter your inbox throughout the day. By providing these services, Unroll.Me aims to give users more control over their email experience and help them focus on the messages that matter most.
Audible allows users to purchase and stream audiobooks and other forms of spoken word content. This content can be downloaded or streamed to computers, smartphones, and other portable devices, allowing users to listen to their favorite books, podcasts, and other audio programs at their convenience.
In addition to individual audiobook purchases, Audible also offers a membership service. Members receive credits each month that can be used to acquire any audiobook, regardless of price. They also get access to exclusive sales and a collection of free Audible Originals. Audible's vast library, easy accessibility, and flexible membership options make it a popular choice for avid readers and those seeking an alternative to traditional reading.
Waze is designed to help drivers avoid traffic congestion, discover the most efficient routes, find the cheapest gas stations en route, and more. The app uses data from its community of users to constantly update and improve its maps and traffic information.
One of the unique features of Waze is its social layer. Users can report accidents, traffic jams, speed, and police traps, and from the online map editor, can update roads, landmarks, house numbers, etc. Waze rewards users who contribute road info with points and allows them to climb a scoreboard and earn driving and reporting badges. This community-driven approach helps all users benefit from the real-time updates and shared information, making their driving experience more informed and efficient.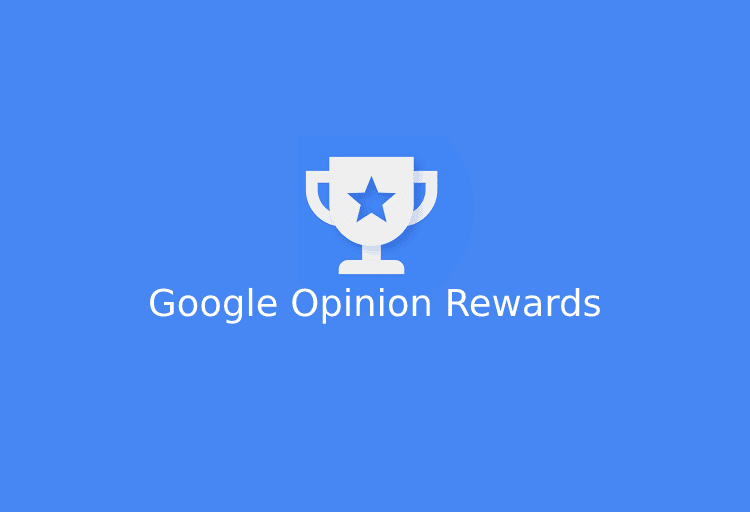 This app is available for both Android and iOS devices, sends users short surveys to complete in exchange for Google Play or PayPal credit. These surveys are created by market researchers and cover a wide range of topics, including product reviews, opinion polls, and location-based surveys.
After downloading the app and setting up an account, users receive a notification when a new survey is available. The frequency of surveys can vary, and the reward for each completed survey also varies but is typically up to $1 in Google Play or PayPal credit. The credit earned can be used to purchase apps, games, books, movies, and music on Google Play or transferred to a PayPal account. Google Opinion Rewards is a simple and effective way for users to earn rewards for sharing their opinions and for researchers to gather valuable consumer feedback.
Andrew Myrick is a freelance writer based on the East Coast of the US. He enjoys everything to do with technology, including tablets, smartphones, and everything in between. Perhaps his favorite past-time is having a never-ending supply of different keyboards and gaming handhelds that end up collecting more dust than the consoles that are being emulated.