*Disclaimer: Nothing we say in this article is objective financial advice. Please understand that you trade cryptocurrencies at your own risk. 
Cryptocurrencies have become popular over the 2010s and 2020s, and many users have added them to their investment portfolios. Nowadays, it's easier than ever to trade the likes of Bitcoin and Ethereum – and Coinbase is one of the most popular platforms to do so.
Related Reading:
Coinbase has optimized its offerings for smartphones, and you can use the iOS app to manage your investments. If you want to learn more about the service before using it, you're in the right place; that's exactly what we'll talk about today.
Do You Need to Pay to Use Coinbase?
You can download the Coinbase app for iOS for free. But if you want to trade cryptocurrencies, you will – naturally – need to spend some of your own money to do so.
When buying currencies on Coinbase, you will need to spend at least $2 on them. You will need to link one of your payment methods after signing up for an account.
Which Languages Can I Use the Coinbase iOS App In?
If your native language is something other than English, you might want to use the Coinbase iOS app in your mother tongue. While you won't find a huge selection of languages available, you still have a reasonable number of choices.
Besides English, you can use Coinbase's iOS app in 10 other languages. These are:
Chinese (Traditional);
Chinese (Simplified);
German;
French;
Japanese;
Spanish;
Russian;
Italian;
Korean;
Portuguese.
Which Native Currencies Can I Use Coinbase With?
When using Coinbase for iOS, it's important to remember that there's a difference between viewing everything in your native currency and your deposit options.
Let's begin with depositing. You can deposit money into your account using Euros, British Pounds, and US Dollars. If you live in an EU/EEA country that does not use the Euro, or you're based in Switzerland, your best option is to use the EUR.
If you live in a country that does not use any of the currencies mentioned above, make sure you check the exchange rate prior to depositing into your account.
You have plenty more options when it comes to viewing everything in your native currency. For example, you can choose the Australian Dollar, Canadian Dollar, Swedish Krona, and several others.
What Can You Do in the Coinbase App?
So far, in this article, we've covered the basics of using and depositing with Coinbase for iOS. Now, let's look at what you can actually do with the app.
Buy and Sell Cryptocurrencies
We would imagine that you're using the Coinbase iOS app to trade cryptocurrencies. With this in mind, you will want to learn how to buy and sell currencies using the platform.
Purchasing and selling cryptocurrencies on Coinbase is simple. On the homepage, you will see an icon titled Buy – and another called Sell – under your balance. Here, you can also choose to send or receive money.
Set Up Recurring Buys
If you're a big cryptocurrency trader, you might want to automate more of the buying process. Doing so is pretty simple in the Coinbase app for iOS; go to the Buy option on your homepage.
Once you've chosen the cryptocurrency you'd like to buy and entered the amount you wish to purchase, expand the dropdown menu. Here, you'll see the option to purchase your chosen currency daily, weekly, monthly, and twice per month.
If you choose the last option, you will buy your chosen currency on the 1st and 15th of each month.
Customize Watchlists
Although many people start with Bitcoin or Ethereum, you will find countless cryptocurrencies these days. If one of them is a project you genuinely believe in, but you're not yet sure if it's worth investing in, you might want to create a watchlist.
Creating a watchlist in the Coinbase app for iOS is straightforward. On the homepage, you will see a tab called Watchlist. You will also see an option called Add more assets; click on this.
On the next page, you will see a list of cryptocurrencies you can add to your investments. Tap the star icon to do that. Then, select Finish and add [number] asset(s).
View Your Assets
In addition to viewing cryptocurrencies that you might buy later, you'll probably want to keep track of your existing asset portfolio. The Coinbase iOS app has a dedicated tab for exactly this.
When you click on the Assets tab, you will see how much your portfolio is worth. Under the Your crypto section, you can see how the total value is allocated; make sure you've selected the Balance option to view this information.
In the Assets section, you can also look at how your portfolio's value has changed over time. You can pick how things differ compared to an hour ago, along with daily, weekly, monthly, and annual changes. If you click on All, you can see how your portfolio has fluctuated over the long term.
Create a Wallet for Your Cryptocurrencies
Cryptocurrencies are a prime target for security threats, and keeping any coins you buy safe is crucial. In addition to its core buying and selling offerings, you can use Coinbase to create a wallet for your cryptocurrencies.
To create a wallet with Coinbase, you'll need to click on the icon with three horizontal lines on your homepage. You'll see it in the top left-hand corner.
Once you've done that, select Get Coinbase Wallet. Hit Download Wallet, and your iPhone will direct you to the app on the App Store. Once you've downloaded the Coinbase Wallet app, you can create your dedicated wallet.
Hide and Show Balances
Having access to your balance is handy if you want to keep track of your portfolio. But at the same time, you might not want to constantly see how your assets fluctuate over time. Doing so might lead to decisions based on emotions, which – in the world of investing – is not a good idea most of the time.
Coinbase makes it easy to hide and show your balances. To toggle this option, you'll need to go to your profile settings. Under Display, you'll see a Hide balances option; toggle this on (so that the button turns blue) to hide your balance.
Do You Need Advanced Cryptocurrency Knowledge to Use Coinbase for iOS?
Before you trade cryptocurrencies, having a basic understanding is a good idea. However, you don't want an overly complicated app if you're a beginner.
You do not need significant crypto investing experience to use the Coinbase iOS app. The app is easy to use, and you will find the basics you need to begin trading currencies.
One benefit of using Coinbase for iOS is that you also have the opportunity to learn new related skills. As a result, you will be able to expand your knowledge as you go along.
Coinbase for iOS: A Useful Introduction to Cryptocurrency Investing
Coinbase is one of the most popular cryptocurrency exchanges, and the Coinbase iOS app is pretty handy for beginners. You will find a wide selection of tools, including overviews of your portfolio value and different currencies. Buying crypto through the app is straightforward, and selling your currencies is also simple.
You will find several other handy features, such as the ability to hide your balance. On top of that, you can view your portfolio value in your local currency and switch between light and dark mode.
If you're more advanced with cryptocurrency trading, you might want to upgrade to Coinbase Pro – which will give you more tools to work with. Alternatively, you will find a wide range of other iOS apps that allow you to buy and sell crypto.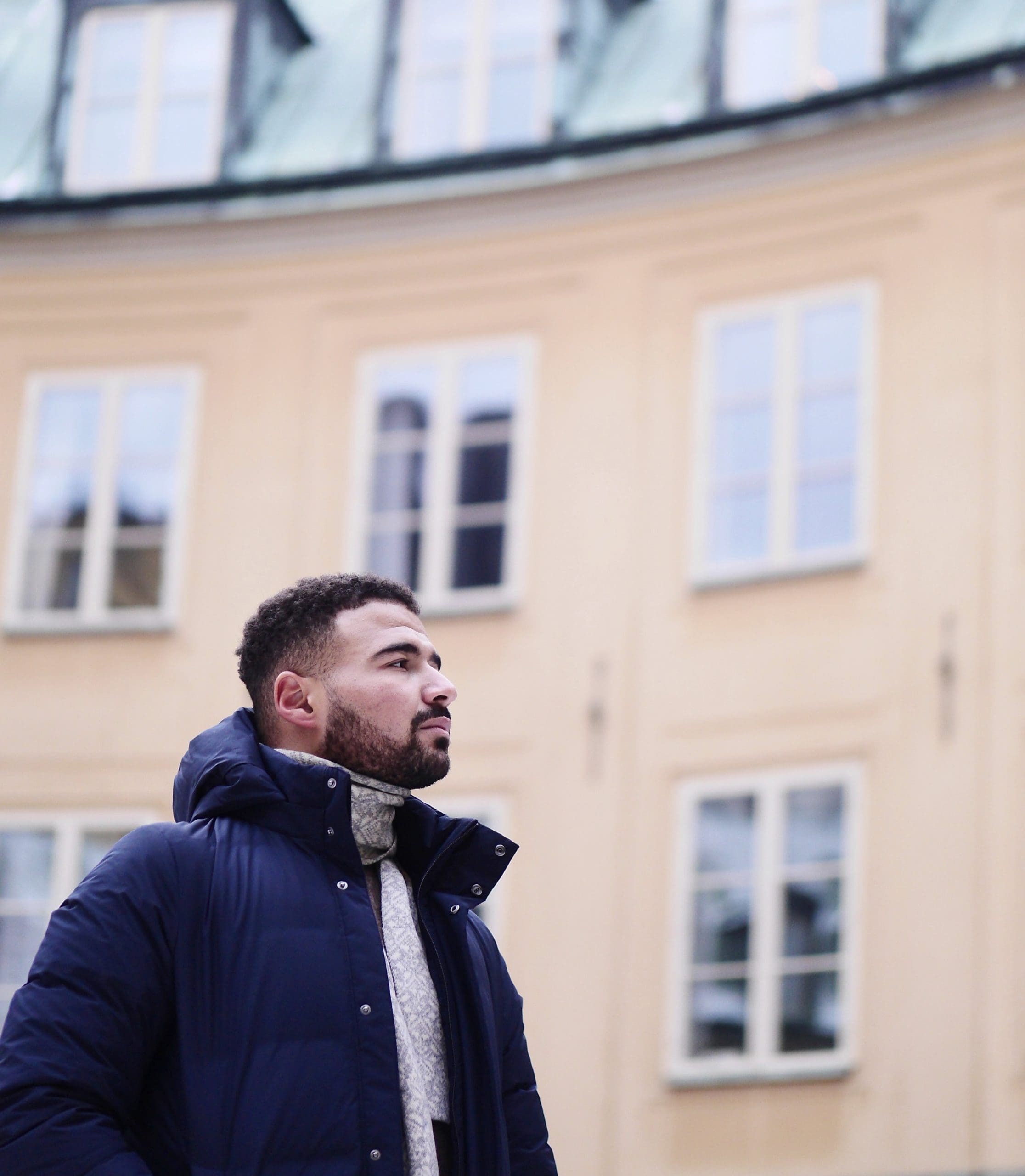 Danny is a freelance writer who has been using Apple products for over a decade. He's written for some of the largest technology publications on the web and previously worked as an in-house writer before carving his own route. Danny grew up in the UK, but now writes about tech from his Scandinavian base.