Connecting your iPhone to your HomePod should be an easy process. Simply power up your HomePod, unlock your iPhone, and hit the Set Up button. Wait for your HomePod to finish the setup process. You can then control the device using the Home app on your iPhone.
But sometimes, your iPhone won't detect your HomePod, or your HomePod won't recognize your iOS device. Let's see what you can do to fix this issue.
What to Do if iPhone Won't Detect HomePod
Update Your iPhone
First things first, make sure you're running the latest iOS version on your iPhone. Go to Settings, tap General, and then select Software Update.
Restart your device after installing the latest iOS version, and check if it detects your HomePod.
Check Your Wi-Fi Connection
Ensure your HomePod and iPhone are connected to the same network. Disconnect all the devices connected to your wireless network except your iPhone and HomePod. If the issue is gone, this indicates one of your devices is interfering with your iPhone or HomePod.
Try resetting your network settings, and check if you notice any improvements. On your iPhone, go to Settings, and select General. Then tap Reset, and select Reset Network Settings. Restart your iPhone, re-join your Wi-Fi network, and check the results.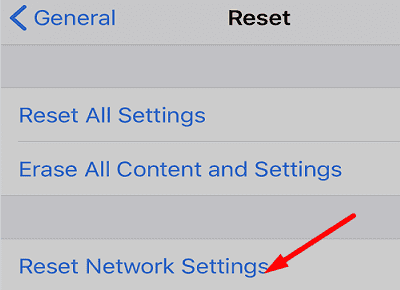 Additionally, go to router settings and install the latest firmware updates. Then unplug your router, and leave it unplugged for one minute. Meanwhile, unplug your HomePod for 10 seconds and then plug it back in. Plug the router back into the wall outlet, wait until your HomePod goes back online, and check if the issue persists.
Check the Home App
Check that the Music and Home apps are installed on your iPhone. If either of these apps is missing, open the App Store and download the missing app.
Check if there's a newer app version available and install it. Remove your HomePod from the Home App. If the problem persists, uninstall the Home app and restart your iPhone. Go to App Store and reinstall the app. Check if installing a fresh version of the app solves the problem.
Reset Your HomePod
Unplug your HomePod, wait for 20 seconds, and then plug it back in. Wait until the device starts up and then press and hold the top of your HomePod to reset it. The spinning light will turn red and you'll hear three beeps. Release the top of the HomePod after the third beep. Check if your HomePod detects your iPhone.
If your iPhone still won't connect to your HomePod, contact Apple Support for further help.
Conclusion
If your iPhone won't detect your HomePod, install the latest iOS version. Then reset your network settings and restart your router. Additionally, remove your HomePod from the Home App or reinstall the app. If the issue persists, reset your HomePod.
Which of these solutions worked for you? Let us know in the comments below.