It's a great feeling to own an iPhone, iPad or a Mac. There's no match to the elegance, subtlety, and smoothness of Apple's iOS/OS. When you lose or misplace something as great as an iPhone or an iPad, it's simply horrible! Unfortunately, it's something that happens to many of us every now and then. What's more traumatic is that when you lose your phone you also lose all your personal and sensitive information.
The Other Side of the Story–Found Lost iPhone
If you find yourself on the other side of that story and come across a lost iPhone or other iDevice and want to return it to the actual owner, it's not so easy. The features that make iOS systems unique also are a bit of a bother during these times. When you're looking for the real owner of the phone, you need some kind of information about them—another number or an email address. When the iPhone is locked, it's not that simple.
If the owner set the phone to lost mode, you should see a custom message set by the owner. Hopefully that will have all the information you need to contact the owner and get the iDevice back to them. But not everyone will realize their device is lost and even fewer probably know that there even is such a thing as Lost Mode.
So that found lost iPhone or other iDevice may need you to work a bit to get it home. But it's worth it, for both you and the owner. Because you never know when you might be sitting on the other side of that fence.
So What's the Way Out if you Found Lost iPhone?
If such a scenario troubles you, Apple ToolBox has a potential solution! Today we'll outline how to bypass the iCloud activation code. This gets a found lost iPhone back to its owner. And please don't think anything devilish like trying to make that found lost iPhone your own!
Please note that if the owner set a passcode on their phone, these steps won't work. If the iDevice requires a passcode, there's not much you can do other than hope the owner sends a message and uses Lost Mode.
Bypassing the Activation Code for Found Lost iPhone
There are a few steps involved in bypassing the code on a found lost iPhone, none too difficult. We will focus on iOS 8 and 9 as the majority of us have these operating systems. First, let's discuss emergency measures you take in order to unlock the phone.
Without further ado, here's what to do.
The Procedure
So you have in your hands a lost iPhone, start with these steps
Turn the iPhone ON
Press the home button.
Go to WiFi settings
Tap the "i" symbol right of the WiFi symbol  
Click Forget this Network
Click the Home Button
Select Start Over from the list of options
Select your country and language
Again, select a WiFi network and tap the "i" symbol right of the WiFi symbol
When reached to this point, you will need to follow the following procedure to bypass the activation code. Remember, that this technique will work for operating systems 8 and later. Specifically, iOS 8 to iOS 9.2 systems are adaptable to this method.
The DNS Setup
First off all, you need to setup a new DNS server. For that, you first have to remove the existing DNS.  Below is the summary for the DNS addresses you will enter depending on your location.
Europe: 104.155.28.90
North America: 104.154.51.7
Asia: 104.155.220.58
Rest of the World: 78.109.17.60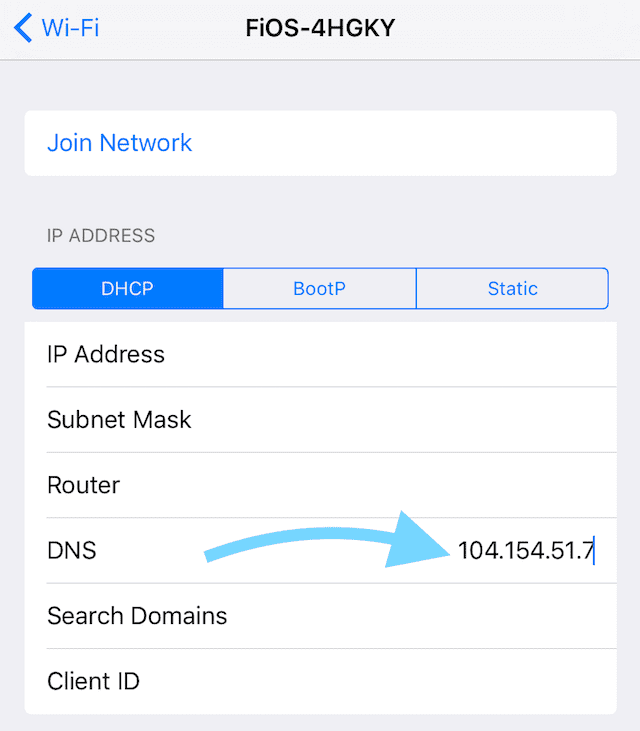 If you try your home DNS Server listed above and it doesn't work, keep trying or try the DNS Server Number for a different region.
Once you have fed the new DNS, tap 'back', click on your WiFi network again, and enter your WiFi password  
Next, you see some text saying "You have successfully connected to my server"
Tap Menu
Here you will find numerous apps you can access. This will help you find out the real owner of the phone. You can access iCloud Locked User Chat, Internet, Maps, YouTube, Mail, Audio, Video, Social, Games and several other useful apps.
Permanent Bypassing of the Activation Code for Found Lost iPhone
The above technique a workaround for iPhones but there is a limitation. You need to go through this same process if you turned off the iPhone. So it gets a bit complicated.
However, we have a permanent solution to the problem.
The process isn't too complex but is a bit time consuming. These are additional steps you will perform. Be patient, a little bit of struggle saves you from a lot of worries later.
Tap the Menu icon and head into the applications
Tap the option 'Crash'  
As soon as you tap this option, your iPhone reverts to the home screen. You should see the Apple logo
At the home screen, you select the language and your country
Head to 'More WiFi settings'
Tap on the 'i' symbol
Select Manual in HTTP proxy option  
Clear the sever address bar
Click the globe on your keyboard
Now type some random characters (about 20 to 30)
When you see 'port' field type '8888' there
Once done with it, tap on back
Tap 'Next' and you're almost done
The next step might seem crazy but it actually works
With one finger, keep sliding to unlock
Continuously tap the language options for a couple of minutes

The key here is not to stop at all

Eventually, you will be guided to the home screen of the iPhone
Once you have permanently bypassed the activation code, you access three Apps i.e. 'Phone', 'Newsstand' and 'Facetime'. Those three Apps are good enough to help you find the real owner of the phone without any risk any personal information getting released. The only little problem here is that when you open any of these Apps, you will have to restart the iPhone.
Summary
Having the ability to bypass the activation code is a great help to get lost iPhones back to their owners. Also, the techniques we discussed are completely safe and don't involve any risk of personal data and information getting into wrong hands.