We've said it time and time again, but the Apple Watch may be a more important product than the iPhone. At least in the last five years, since the Watch was originally released to the world.
Related Reading
We have seen different iterations and upgrades over the years, but watchOS 7 and the Series 6 Apple Watch could be the biggest yet. Apple has touted the obvious accessibility features, but one frustration has been the actual input of text on your wrist.
Why would you want a full keyboard?
You may be asking yourself, why would someone want a full keyboard on the Watch. The display is extremely small for actual typing, there's already the Scribble feature, and there's Siri built right in. In reality, all of those reasons are true, but they don't work for everyone.
What if you're in a crowded area and Siri can't exactly pick up what *you* are saying? What if you have larger hands and fingers, and the Watch just doesn't seem to recognize what you are scribbling? And neither of these take into account the pains of needing to make edits when sending messages.
These are common complaints, which has opened the door for third-party solutions to make their way into the App Store.
How to get a full keyboard on Apple Watch
Admittedly, there are not very many options when looking for a full keyboard for the Apple Watch. When searching in the App Store, you may be inundated with general keyboard replacements for your iPhone, but there are two we want to focus on.
FlickType is currently #1 in the Productivity category, despite being an Apple Watch app. This gives you access to a full QWERTY keyboard on your wrist, allowing you to send and reply to messages.
You may think that trying to tap the tiny letters is even more difficult than using Scribble. But once you start using it, you'll realize that couldn't be further from the truth.
FlickType uses a proprietary algorithm so that when you tap on the display, it "figures out" what you are trying to say. Then, it displays it in a text field at the top of the screen before you can send it off. If you want to change words or punctuation, FlickType takes advantage of the Digital Crown. Just scroll through and find what you need and tap on it.
Another option for Watch users to consider is Shift Keyboard. The benefit of this app over FlickType is the fact that you can actually swipe over the keyboard to type. This is more natural, as it's something that was introduced with iOS 13 and QuickType.
Plus, the suggestions for new words appear as you're typing, so you just tap what word you need as you go. There are dedicated icons on the keyboard for emoji, Shift, and punctuation. This gives you easy access to everything you could need.
There is also a "Precise" keyboard, with a grid of letters for you to go through and pick. Think of this like a calculator, but for your text messages and on your wrist.
Both FlickType and Shift Keyboard offer complications, so you can add them right to your watch face. This is beneficial so you can send a message quickly and easily, without fumbling with Siri or the Scribble feature.
What's to come in watchOS 7 and the Series 6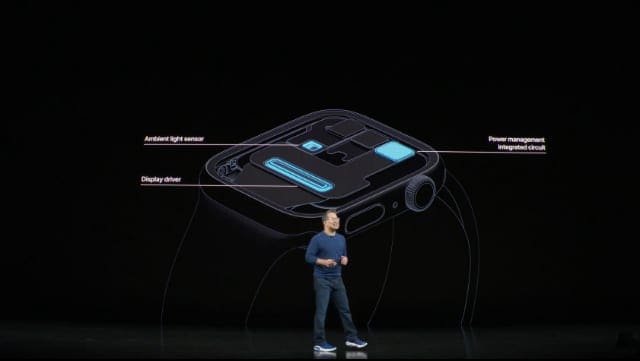 There are already quite a few features that Apple Watch owners have been clamoring for. One of these desires was met with the launch of the Series 5, as it brought an Always-On Display. This removed the need to lift your wrist a certain way, just to see what time it is.
A slew of rumors have been coming out of the woodworks, as to what the Series 6 and watchOS 7 could bring. It seems that Apple will finally introduce personalized sleep tracking for the Watch, which has been rumored for quite awhile. Currently, you have to rely on third-party apps like AutoSleep or Sleep++.
Other rumors for watchOS 7 include giving users the ability to share watch faces with others. Unfortunately, this is not confirmation of custom watch faces, but it's a step in the right direction. Especially with the newly-rumored "Infograph Pro" watch face, which is said to include a tachymeter.
There are a few other, yet smaller, rumors to what the new watchOS will bring. These include improved parental controls, better photos integration with watch faces and the removal of extension-based Watch apps.
What we are really hoping for is Apple to integrate a new keyboard-system for the Watch. This may end up "sherlocking" these new apps that are being developed, but users need more options. And what better options are there than integration with the OS at a system level, which can only be done by Apple.
Conclusion
We are excited to see what's to come from these third-party apps until watchOS 7 has arrived. And if Apple continues to sit on its hands, we are expecting these apps to become even more popular. This is especially true with the Watch display getting larger, and the need for actual text input to be useful.
Have you tried out either FlickType or Shift Keyboard? Let us know in the comments below. In the meantime, sound off and share what you are hoping to see from the next iteration of watchOS and the Apple Watch Series 6.
Andrew is a freelance writer based on the East Coast of the US.
He has written for a variety of sites over the years, including iMore, Android Central, Phandroid, and a few others. Now, he spends his days working for an HVAC company, while moonlighting as a freelance writer at night.