Knowing how to set up an iPad for elderly users is essential. As people who regularly use technology, we can sometimes get caught up in the idea that everyone knows how to use these devices — but of course, that isn't the case.
Related Reading:
There's also the fact that many elderly iPad users may need to use specific aspects of their device, such as different accessibility features. We'll cover everything you need to know about setting up your iPad for elderly users today.
Start With the Home Screen
Considering that the iPad Home Screen app is packed with apps by default, even getting started can be intimidating. So, you must make it easier for the person who'll use the device to navigate.
First of all, delete all apps that the elderly user is unlikely to use. Tap and hold on each program before selecting Remove App and confirming your choice.
Think about what it is that they will likely use the iPad for each day. Maybe they start their day reading the news, checking the weather, visiting Facebook, checking their email, and finishing up with their favorite music. You can easily have only these apps on the Home Screen for them. And if you're not sure what the elderly person you're gifting the iPad to likes, you can always ask once they've been given it.
Declutter the Dock
The Dock is an awesome spot for all iOS device users to access the apps they use most often. And again, simplifying this area of the iPad will be a big help to your recipient.
As you may or may not know, by default the Dock displays suggested and recent apps along with those that you park their yourself. To decrease this clutter, disabling the feature would be a good idea. Just follow these steps:
Open the Settings app and select Home Screen & App Library.
Turn off the toggle for Show Suggested and Recent Apps in Dock. You'll know that it's switched off because the toggle will no longer be green.
This will make the Dock handier for the user and less confusing. Once you've cleared the Dock, drag and drop the apps that you think should be made easier to access. These can include FaceTime and the Messages app, along with Apple Calendar.
Adjust the iPad's Settings
The iPad has many features that help elderly users who may be hard of hearing or have a visual impairment. These types of features can also be helpful for seniors. Here are a few settings that you can adjust for them right from the start.
Accessibility Options
Open the Settings app and select Accessibility. Then, move through the various options for Vision, Interaction, Hearing, and Media. Here are just a few settings that you may consider adjusting.
VoiceOver: Enabling this feature allows the user to hear items spoken out loud. It will also change the gestures. You can adjust the speed, speech, verbosity, and other settings.
Zoom: Turning on the Zoom feature will let the user magnify the screen with simple gestures. This makes the screen larger and easier to see.
Display & Text Size: Here, you can enable bold text and make the writing on the iPad screen larger. To help ensure that the screen isn't too bright, you can also choose to turn on the Auto-Brightness feature.
Subtitles & Captioning: Enable this setting for those who are deaf or have a hearing impairment so that they can view subtitles and captions. Audio transcriptions are also available if you opt for those.
Display & Brightness
Changing the brightness and display is worthwhile if you want to give the elderly person you're gifting your iPad to a better chance of protecting their eyesight. These additional adjustments you might consider making are in Settings > Display & Brightness.
Change the Brightness of the screen or enable Night Shift on a schedule.
Adjust Text Size for apps that support Dynamic Text.
Enable Bold Text if you believe it will help readability.
You may also want to turn on Night Shift to help protect the elderly user from blue light. Go to Display & Brightness > Night Shift to adjust the associated settings.
Prepare the iPad's Communication Settings
iPads are an excellent way to stay in touch with your elderly loved ones. So, make sure that they have an easy way to contact you, their friends, and the rest of the family.
Contacts: This is an easy one. Pop open the Contacts app and enter as much information for as many of your loved one's contacts as you can. You can also create a group for the whole family by going to Add List and selecting Add Contacts. That way, it'll be much easier for your loved one to contact the people that matter the most to them.
Messages: Enable this feature with Settings > Messages > iMessage (enable slider to green). You might also want to turn on Filter Unknown Senders, which will make it easier for the elderly person receiving your iPad to view unknown senders in a different list. Then, they can decide whether they want to contact that individual or not.
FaceTime: While your recipient can easily start a FaceTime call with a contact once you show them how, you can actually get the app ready to make calls. Take a moment and make a FaceTime call with the iPad to yourself or other contacts your recipient will likely call.
Those recent calls will display in the list until they're deleted. So, when your loved one uses FaceTime for the first time, they can simply tap the contact in the list of recent to calls to start a brand new call.
You might also want to turn on the Announce Calls feature so that the elderly individual knows when someone's ringing them. Go to Settings > FaceTime > Announce Calls and choose your preferred setting.
Create The User's Apple ID
If your elderly recipient owns an iPhone or Mac, they most likely have their own Apple ID set up. So, if you have access to the login details, be sure to pop them in so that they are ready to download apps from the App Store themselves.
If this is their first Apple device, then you may want to set up the account for them so that you can download apps for them to go with the gift. Just remember to explain the Apple ID and App Store process as well as provide their log in credentials.
You can set up an Apple ID for the elderly person you're giving the iPad to by going to the Apple ID website.
Download Some Apps
Assuming you're able to download apps for your recipient from the App Store, then it's time for some fun. Think about the types of apps that they will use and enjoy. Besides fun apps, such as playing games, you can also download apps for their favorite grocery store. That way, they'll be able to order directly if they're not interested in going to the store in person.
You can download apps for the iPad by going to the App Store. It's also wise to show your elderly loved one how to download apps.
Turn On Find My iPad
Find My iPad is not just a handy feature for the user, but for you in this situation as well. You can track the location of the iPad and even enable a setting to send the last location if the battery is critically low.
Open the Settings app and go to the user's Apple ID, before doing the following.
Select Find My.
Go to Find My iPad and switch the feature on. Here, you can also turn on Send Last Location.
Make sure that you also toggle Share My Location on when you return to the main Find My page.
Back Up the Device
Making sure that the device is backed up properly is always a safe bet, no matter how old you are or which iOS device you own. So, take a moment to select the apps for the iCloud Backups and make sure the feature is enabled.
Like when turning on Find My, you'll have to navigate to the Settings app. Select your Apple ID and go to iCloud > iCloud Backup.
Toggle Back Up This iPad on.
Now, whenever the iPad is locked but connected to power and Wi-Fi, a backup of the data should be captured on a regular basis. If the user wants to perform a manual backup, they can select Back Up Now.
Getting the Keyboard Ready
Setting up the keyboard for the elderly person you're giving your iPad to is also a good idea. You should remember that it might be initially difficult for them to type if they've never previously used an Apple tablet, but turning on features like Auto-Capitalization and Auto-Correction is a wise idea.
You can turn these features on by going to Settings > General > Keyboard.
If the elderly person you're gifting the iPad to isn't comfortable with a touch screen, consider buying a Magic Keyboard.
Setting Up Wi-Fi
The easiest way to set up Wi-Fi if you've already got the password on another Apple device is to turn on the iPad and then go to Settings > Wi-Fi. Once you've done that, you can pick the network you wish to connect to.
On your Apple device where you're already connected, click on Share Password.
You can also manually type the password from the router.
Unfortunately, you need to be present at the elderly person's house to set up the Wi-Fi connection.
Are You Ready to Set Up Your iPad for Your Elderly Loved One?
Once you've given the iPad to your elderly loved one, you'll be able to connect with them more easily. For example, you won't have any issues contacting them via FaceTime. And for them, they'll have the opportunity to browse the web more easily — along with doing essentials like groceries and much more.
These are just several suggestions and tips for setting up that iPad for your elderly friend or family member. There are sure to be many more! Do you have suggestions of your own that you'd like to share? If so, feel free to do so in the comments below!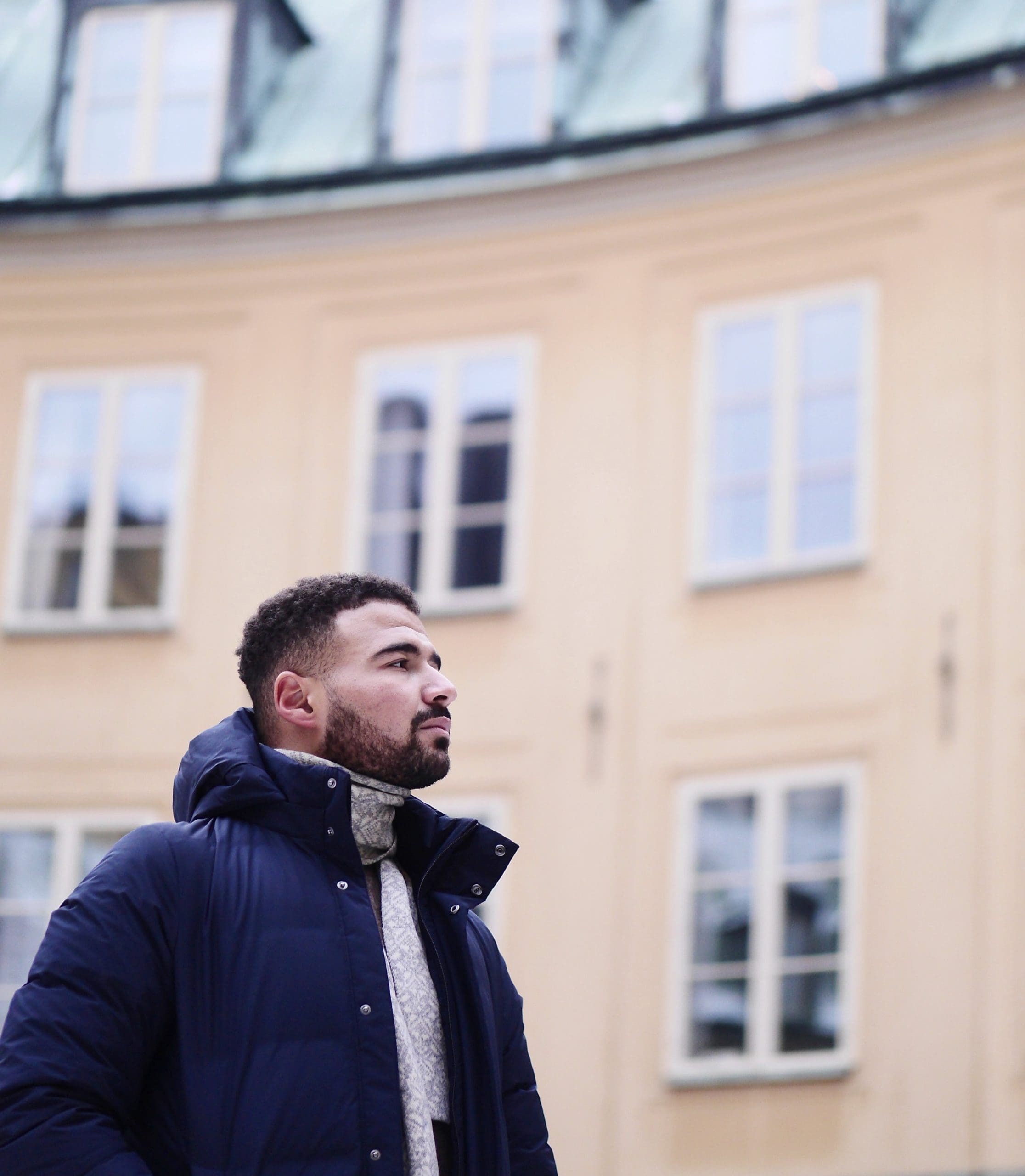 Danny has been a professional writer since graduating from university in 2016, but he's been writing online for over a decade. He has been intrigued by Apple products ever since getting an iPod Shuffle in 2008 and particularly enjoys writing about iPhones and iPads. Danny prides himself on making complex topics easy to understand. In his spare time, he's a keen photographer.