When making or receiving a FaceTime call with my friends, family, or co-workers, you would expect it to keep its connection and not to fail mid-discussion. Unfortunately, however, you'll sometimes encounter problems where the call doesn't last too long before cutting off. Needless to say, if you encounter the FaceTime call failed issue, this needs fixing!
Related Articles
If you've encountered problems where FaceTime keeps disconnecting, don't worry; you're not alone. Many people endure problems where calls either disconnect early or fail altogether. This can occur at moments where you least expect it, so knowing how to deal with the issue in advance is a good idea.
This guide will help you fix the "My FaceTime keeps disconnecting" problem.
How To Fix FaceTime Dropping Calls or Failing
First, make sure that both parties have an active Internet connection (via Wi-Fi or mobile, preferably LTE or higher).
If you're trying to use FaceTime over cellular, make sure that Use Cellular Data is on for FaceTime. To do this:
Go to Settings > Cellular > Cellular Data.
Turn on FaceTime when you see it in the list of apps.
Then, verify that you already toggled on FaceTime via Settings > FaceTime. Check that your Apple ID, email, and phone number are all correct as well.
Remember that FaceTime is not available in every country, so make sure you check the most recent list of supported countries.
Other Tips for Fixing the FaceTime Call Failed Problem
Besides the tips we've listed above, you can try several other things to fix the issue when your FaceTime call has failed. Below is a brief overview of what you can try:
Make sure Airplane mode is toggled off
Check Apple Server status for any ongoing issues
Toggle FaceTime off, wait 20-30 seconds, and toggle it back on
Sign out of FaceTime, restart, and sign back in
Delete and reinstall the FaceTime App
Update your iOS or macOS to the latest version
Turn off Screen Time or toggle Content & Privacy Restrictions
Check that your date and time is Set Automatically
Now, let's look at the top ways to fix this issue in more detail.
1. Check That Airplane Mode Is Off
It seems that toggling Airplane mode can sometimes cause a lot of issues with FaceTime.  In fact, a lot of readers tell us that Airplane mode was causing their calls to drop and start showing that "reconnecting" message and eventually "FaceTime Call Failed."
You can toggle Airplane Mode off and on again by following these instructions:
Swipe down in the top right-hand corner to reveal your iPhone's Control Center.
Go to the Airplane Mode logo and tap it so that it's no longer switched on.
2.  Update iOS, iPadOS, or macOS
Simply updating your operating system might stop your FaceTime call from failing.
If you have an iPhone or iPad:
Go to Settings > General > Software Update.
Update your software if you see a prompt to do so. You'll likely need to enter your passcode beforehand.
If you have a Mac:
Go to System Settings > General.
Select Software Update.
If you see a prompt to update your software, click on Update Now.
If you use a Mac that operates on a software version before macOS Ventura, you'll need to go to System Preferences > Software Update instead.
3.  Check Apple's Server Status

You can also visit Apple's System Status site and ensure that FaceTime's Servers are operational. Look for FaceTime. And if marked with a yellow yield-like icon, check back later and wait for Apple to resolve problems
4. Look at Screen Time and Restrictions
Sometimes, restrictions on your device can stop FaceTime from working correctly. You can, in particular, look at your Screen Time app limits.
Open your Settings app and go to Screen Time > Content & Privacy Restrictions.
Tap Allowed Apps.
Make sure that FaceTime is toggled on.
If you have an older version of iOS, go to Settings > General > Restrictions.
5. Toggle FaceTime Off and On
You can re-enable FaceTime by going to  Settings > FaceTime and toggling the app off and on again. If this doesn't work at first, add a restart in between.
6. Sign Out of Your Apple ID
Signing in and out of your Apple ID might help you fix the FaceTime call failed problem. You can do this by going to your Settings app.
If you use an iPhone:
Open the Settings app and click on your Apple ID.
Go to Sign Out and log out of your account.
Sign back in and try to see if FaceTime is still working.
On your Mac:
Go to System Settings > Apple ID.
Hit Sign Out, which you'll see at the bottom of your screen.
Log back into your account after signing out.
After closing FaceTime, restart both devices, sign back into FaceTime, and launch FaceTime to try making a call again.
7. Check Date and Time Settings
Ideally, your device should set your date and time automatically. However, you can check to see whether this is the case – and these instructions will help you do that.
Go to Settings > General > Date & Time.
Turn on Set Automatically.
If you have a Mac:
Choose Apple logo > System Settings.
Go to General > Date & Time.
If Set time and date automatically is on, toggle it off, wait 20 seconds, and toggle back on.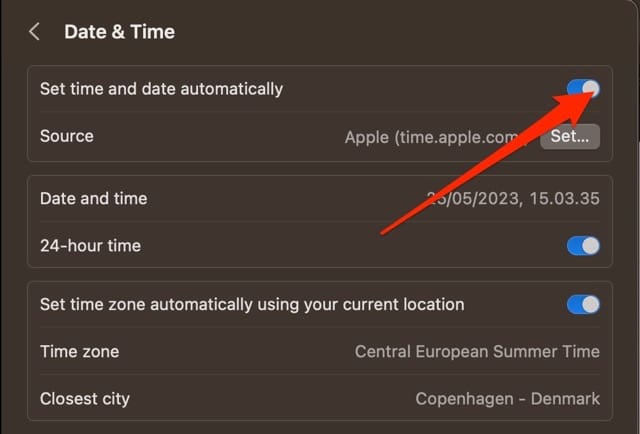 8. Delete and Reinstall The FaceTime App
For users with iOS 12 or above, you can delete and reinstall the FaceTime app on your device.
Press and hold the FaceTime logo.
Tap Remove App when the dropdown menu appears.
Select Delete App when you see the pop-up window.
After completing the above steps, go to the App Store and search for FaceTime. Then, reinstall the app.
You can also delete or offload FaceTime via Settings > General > iPhone Storage.
9.  Reset Your Router
FaceTime not working might be due to your Wi-Fi connection, especially if you use a Mac or an iPad without cellular data. Try these steps:
Try turning your router off and on or unplugging it, waiting a minute, and plugging it back in.
Check with your router manufacturer on how to reset your particular model.
Update your router's firmware.
If the Problem With FaceTime Persists…
The steps above should hopefully have fixed your FaceTime call failed issues. But if the problem still persists, you can try these steps as well.
Forget Your Current Wi-Fi Network
You can forget your current Wi-Fi network on an iPhone or iPad by going to Settings > Wi-Fi and clicking on Forget This Network. On a Mac, you'll need to go to System Settings > Wi-Fi instead.
To reconnect, enter the passcode again like you would if connecting for the first time. Make sure that you have this on-hand before proceeding.
Restart or Force Restart your iOS Device
Resetting or force restarting your iPhone or iPad depends on the device you have.
On an iPad with no Home Button and iPhones X or later: Press and hold the side/top/power button and either volume button until the slider appears.
On an iPad or iPhone with a Home Button and iPod Touch: press and hold the side/top/power button until the slider appears. Drag the slider to turn the device off, and after the device switches off, press and hold that side/top/power button again until you see the Apple logo.
With iOS 11 and above, you can also restart using Settings > General > Shut Down.
How To Force Restart an iPad, iPod, or iPhone
Force restarting your device is slightly different.
On an iPad with no Home Button and iPhones 8 or later: Press and quickly release the Volume Up button. Press and quickly release the Volume Down button. Then press and hold the side/top/power button until the device restarts.
On an iPhone 7 or iPhone 7 Plus: Press and hold both the side and Volume Down buttons for at least 10 seconds, until you see the Apple logo.
On an iPhone 6s and earlier, iPad with a Home Button, or iPod touch: Press and hold both the Home and the top (or side) buttons for at least 10 seconds, until you see the Apple logo.
Change Your DNS
If restarting your device doesn't work, changing your DNS settings could get your FaceTime working as it should.
Go to Settings > Wi-Fi > Tap your current Wi-Fi network's name.
Tap the DNS field and enter the DNS servers; 8.8.8.8 and 8.8.4.4 (Google's Public DNS). Alternatively, you can choose another third-party DNS.
Reset All Your Device's Settings
This process should be your last resort, as it resets all of your personalized features back to the factory defaults.
It resets to default everything in Settings, including notifications, alerts, brightness, and clock settings like wake-up alarms. Resetting all settings also reverts all your personalized and customized features like wallpapers and accessibility settings back to factory defaults. You need to reconfigure these settings once your device restarts.
Performing this action does not impact any of your personal device data, including photos, texts, documents, and other files.
Go to Settings > General > Transfer or Reset iPhone/iPad.
At the bottom of the next screen, tap Reset. Then, follow the necessary instructions to restart your device.
Advice for Specific FaceTime Problems
Some of our readers have written to us with specific issues that they're facing. Here are the issues below, along with some potential solutions.
I Can Only Contact Some People in My Contacts List
If you're unable to FaceTime some people in your contacts list, it's possible that they've restricted FaceTime in their Screen Time settings. Ask them to check the Allowed Apps section and toggle FaceTime on. If that doesn't work, try deleting their contact details and re-adding them. You can also try changing your number if you use an eSIM that has more than one contact number.
FaceTime Call Dropping Off Mid-Chat
FaceTime dropping off in the middle of a call is almost always because of a connectivity or software problem. Try these tips:
Toggle FaceTime off and on in Settings > Facetime.
Hard restart your device. You can read this guide on the Apple website for specific instructions related to your device.
Delete FaceTime and reinstall the app.
Update your software and get everyone else on your call to do the same.
Limit the number of people in your FaceTime calls.
Turn off Wi-Fi calling in Settings > Cellular.
It Says "Failed to Connect" When I Answer the Call
This is another common problem, and it's usually related to connectivity issues. Try these steps to get back on track:
Force restart your device.
Check your network connection (both on your device and router).
Move to a different part of the room or building you're in. Sometimes, internet connections are stronger in other parts.
People Get Kicked Off the Call When Multiple People Are Talking Together
If you're having issues with your group FaceTime calls not working, please read this separate guide:
For Macs Only
Readers tell us that FaceTime seems to work most consistently when you sign into iMessage and FaceTime with the same Apple ID. If you see that FaceTime on your Mac is stuck on verifying (look at Facetime > Settings), check your email and follow the instructions in the verification email that Apple sent to complete the process.
If you have an older Mac, you can also reset the NVRAM.
Shut down your Mac.
Press and hold these four keys together: Option, Command, P, and R at start-up.
Release the keys after about 20 seconds, during which your Mac might appear to restart, makes a second start-up chime, or after the Apple logo appears and disappears for the second time.

If you use a third-party camera attached to your Mac and you see the video flash briefly before the call fails, check for any manufacturer updates for the camera drivers for your version of macOS or Mac OS X
For more info on FaceTime issues with Macs, see this article.
Still Seeing FaceTime Call Failed?
If none of this helps, you may need to backup and restore from a backup (or set up as new). OR, make an appointment at the Genius Bar of an Apple store to run Diagnostics on your device.
Try These Tips to Fix FaceTime on Your Apple Device
If FaceTime keeps disconnecting, you can try a large suite of different things to stop the issue from persisting. Wi-Fi could play a role, but it might also be software-related issues. Regardless of the reason why, you should hopefully find the fix now that you've read this guide.
Should none of the things we've mentioned today work, we recommend booking an appointment at your nearest Apple Store. You can also get help via the Apple Support app and by contacting the company's support team directly.
If anything worked for you when fixing Failed FaceTime calls, feel free to let us know in the comments!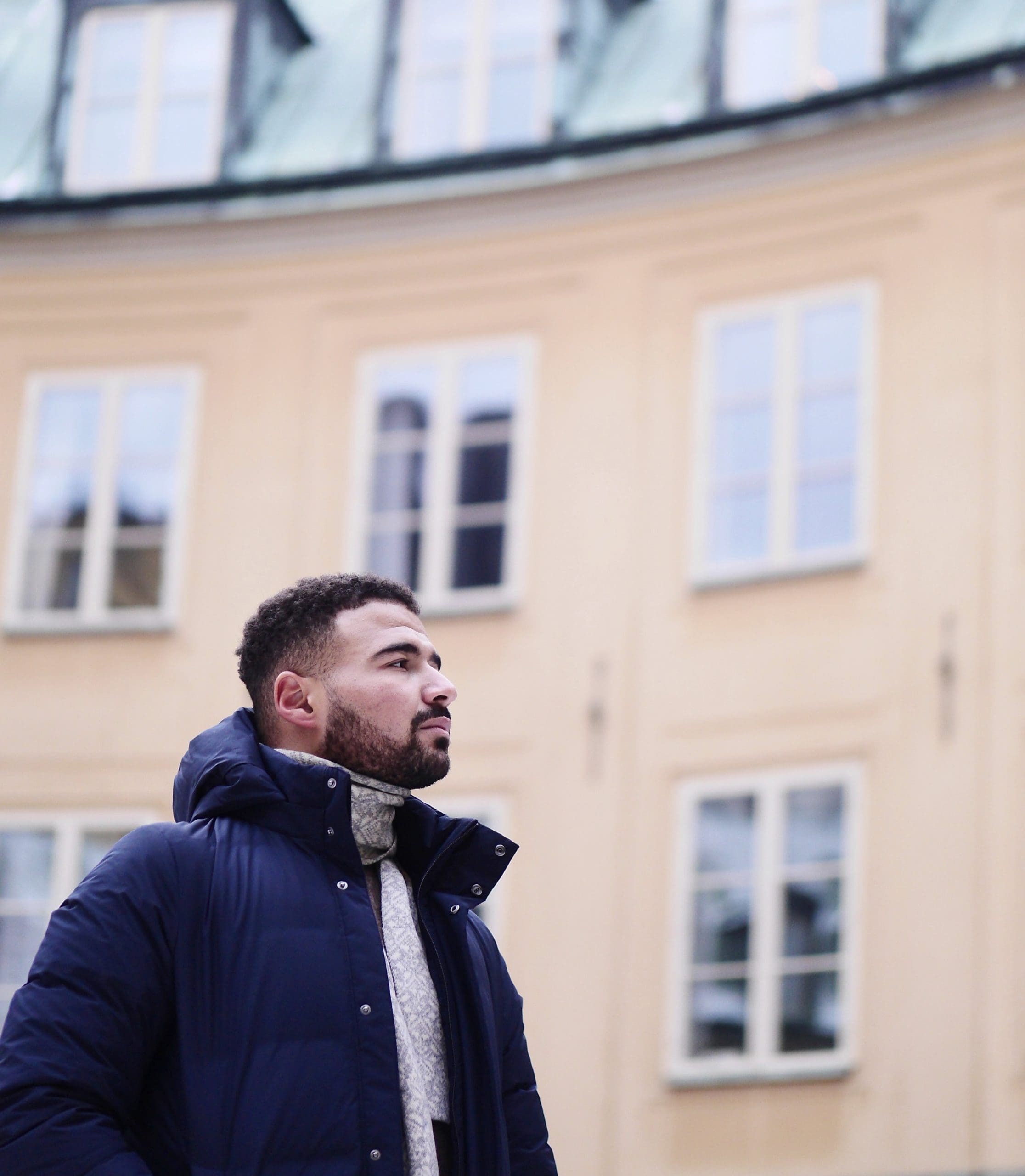 Danny has been a professional writer since graduating from university in 2016, but he's been writing online for over a decade. He has been intrigued by Apple products ever since getting an iPod Shuffle in 2008 and particularly enjoys writing about iPhones and iPads. Danny prides himself on making complex topics easy to understand. In his spare time, he's a keen photographer.