If your favorite screensaver for is the Apple TV aerial screensaver option, then you're not alone. These amazing photos taken from above are breathtaking. And with the release of tvOS 12, you can now see where those aerial scenes were filmed and here's how.
Related:
Set an aerial screen saver
If you currently have a different screensaver on Apple TV, you can quickly switch to an aerial one instead.
Open the Settings on your Apple TV and select General. Click Screensaver and choose Aerial.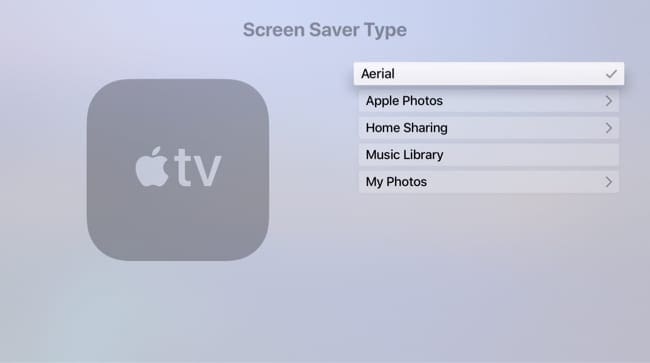 See the Apple TV aerial screensaver locations
You don't have to wait for your screensaver to come on in order to see it. Just move to the top left of the Home screen on Apple TV and press the Menu button on your remote.
When you see the aerial screensaver, just lightly tap the touchpad on your Siri remote. You will then see the location of that beautiful aerial view briefly display on the bottom left of your screen.
You'll see gorgeous scenes like the Nuussuaq Peninsula in Greenland, downtown Burj Khalifa in Dubai, and a space view over the Pacific Ocean toward the United States.
Switch to another aerial screensaver
While you do not have an option to select a specific aerial scene as your screensaver, you can switch from one to another easily. When the screen saver displays, just swipe on the touch pad of your Siri remote left and right to move between the scenes.
Download more aerial screensavers
You can download new aerial screensavers for your Apple TV regularly and automatically if you really enjoy them.
Open the Settings on your Apple TV and select General. Click Screen Saver and pick Download New Video. Then choose from Daily, Weekly, or Monthly.
Note the message on that screen stating that each aerial video can be up to 950 MB which is quite large. So, if you download a few and don't want any more due to storage concerns, just head back to this area and select Never.
Not seeing where a screensaver was filmed?
Make sure that you have updated your Apple TV software to tvOS 12 or later. Apple offers a convenient way to automatically update your software, but you can check for manual updates as well.
Head to Settings > System > Software Updates and choose Update Software.
Wonder no more about those stunning views
If you've been curious about the Apple TV aerial screensaver locations, and maybe even used Google to try and find them, you can wonder no more. This nifty update to tvOS shows you exactly where those awesome scenes came from.
Do you like to use the aerial screensavers on your Apple TV? And if so, do you find this new feature a cool one? Let us know in the comments below!
Sandy worked for many years in the IT industry as a project manager, department manager, and PMO Lead. She then decided to follow her dream and now writes about technology full-time. Sandy holds a Bachelors of Science in Information Technology.
She loves technology– specifically – terrific games and apps for iOS, software that makes your life easier, and productivity tools that you can use every day, in both work and home environments.
Her articles have regularly been featured at MakeUseOf, iDownloadBlog and many other leading tech publications.