Do you have space for all your photos? Most of us don't, and these days we take more than ever. If your iCloud storage is full and there's no more space on your iPhone, it might be time to transfer your photo library to Google Photos instead.
Google Photos is a cloud storage service similar to iCloud Photos. It lets you keep your entire photo and video library online. Safe and secure. So you can access it from all your devices…not just the Apple ones.
The best thing about Google Photos? You get unlimited storage for compressed photos and videos for free. Forever. Say goodbye to those annoying storage space notifications.
So whether you want to break out of Apple's ecosystem or free up some more iCloud storage, Google Photos can help. 
Quick Tips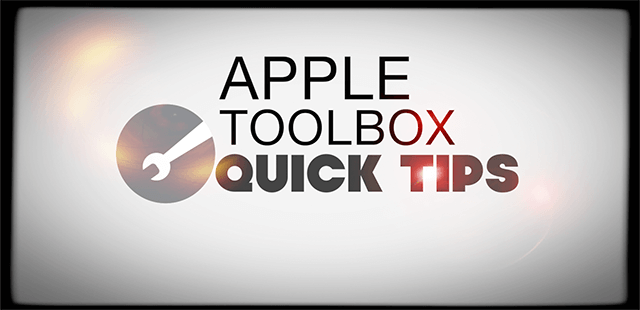 Follow these quick tips to transfer from Apple's iCloud Photos to Google Photos:
Download Google Photos on your device.
Turn on Back Up & Sync and select your photo storage size.
Wait for Google Photos to finish backing up all your photos.
Double check all your photos transferred to Google Photos.
Download a local backup of your iCloud Photos (Optional)
Turn off or delete iCloud Photos on all your devices.
Related:
What's the difference between iCloud Photos and Google Photos?
Google Photos is a response to Apple's iCloud Photos. Both services let you store your photo library in the cloud to free up space on your device. Your library is securely backed up by Apple or Google and available across all your devices.
Both services are a great solution to bloated photo libraries taking up your storage. But there are a few key differences: price, compatibility, and features.
What's the difference with the price?
The price is easily the biggest difference between iCloud Photos and Google Photos. Both services start for free: you get 5GB of storage with iCloud and 15GB of storage with Google. 
Already, iCloud's 5GB storage sounds like a pitiful offering. But it's even harder to squeeze your photo library into it if you also use that space for iCloud backups, files, and other data, which most people with Apple devices do!
If you run out of iCloud storage, there's no other option but to stop using it or buy more from Apple.
Google, on the other hand, presents another alternative when you run out of space. Sure, you can buy more storage from Google. Or you can convert your photos and videos to high-quality compressed versions and get unlimited storage. For free!
What's the difference with the compatibility?
Apple's closed ecosystem is infamous. iCloud breaks the trend a little bit with the iCloud for Windows app. But you still get a much better experience if all your devices are Apple.
On the flipside, Google Photos is available to download on any device, regardless of brand. And the experience remains the same whatever you use it on. If you've got a mix of different brands, then Google Photos is probably the best option for you.
What's the difference with the features?
As the world's favorite search engine, Google has earned the right to boast about its search capability. And on the Google Photos website, that's what it does.
Want to see pictures of a dog? Just search "dog." Or what about images at a "beach" with "Aunt Sue" from "last July." All this is easy to do without any extra work from the user.
The thing is: you can do the exact same stuff with iCloud Photos, also without needing to tag anything! However, Google Photos might have a slight edge in the quality of their search algorithms.
Another difference is in sharing photo albums. With iCloud, everyone you share a photo album with needs an Apple device. But with Google Photos, all they need is to download the free Google Photos app. On any device.
Is Google Photos really free?
Yes and no. Everyone knows that nothing comes for free. And at some point, you've probably heard someone say, "If you don't have to pay for something, it's because you're the product."
Google is the biggest example of this. They offer some of the best "free" services the world has ever seen. And in return, they harvest tonnes of data about us from the way we use those services.
That isn't to say Google is evil or wants to use that data against you. In fact, all they want is to improve their services. And to help you find products, communities, or companies that could enhance your life.
But the part of that involves you spending money with other companies. After all, if using Google's services didn't result in us spending more through their adverts, they wouldn't ever make any money.
There's a good article about this on iMore.com. But ultimately it comes down to asking what you put more value in: your privacy or your money?
What if I don't want to compress my photos?
There's a catch to free unlimited storage with Google Photos: you need to let Google compress your photos and videos.
Google refers to it as high-quality compression. And actually, after looking at a few comparison posts — like this or this or this — I think that's a fair description. 
It's near impossible to tell the difference between the compressed and uncompressed version. That is unless you zoom in to look at individual pixels. It's quite astonishing how clever the compression algorithm is.
So unless you're planning to make enormous prints of your photos, high-quality versions of them might be all you need.
Of course, many of us still prefer to keep the original quality versions of our photos. I think that's okay! And in this case, if your photo library is bigger than 15GB, you need to look at paid storage with either Google or iCloud Photos. 
The prices between Apple and Google are basically the same, except Apple offers a 50GB option while Google offers a 100GB option for a dollar a month more.
What will I miss about iCloud Photos?
Google Photos retains your Live Photos, videos, dates, and locations. But it doesn't offer quite everything from iCloud Photos.
The biggest things you might miss are the photo albums you created. When you transfer your iCloud Photos to Google Photos, everything just goes into one big stream. All your neatly curated albums vanish, so you need to create them again manually.
The other thing you lose is the seamless experience of having everything Apple all the time. Google Photos isn't a native app to your iPhone, iPad, iPod, or Mac, so it doesn't work quite as sleekly as Photos, you also lose out on Apple's upcoming Photos update.
If you still want to transfer from iCloud Photos to Google Photos, check out our step-by-step guide below!
How do I transfer my iCloud Photos to Google Photos?
Maybe you're getting ready to change your iPhone to an Android device. Perhaps you need to free up space in your iCloud storage. Or you might be eager to get a secure backup of your photo library on the cloud before your laptop dies.
Whatever your reason, and wherever your photos are stored, you can follow these steps to move your photo library to Google Photos. 
However, be warned, the transfer might take hours, days, or even weeks, depending on the size of your library and the speed of your internet connection. So far, my iPhone has taken 24 hours to transfer 1,000 photos — only 10% of my library.
Step 1. Download Google Photos on your device
You need to download the Google Photos app, or the Backup and Sync app, on any device that has your photos on it. iPhone, tablet, laptop, whatever. You use this app to upload your photos to Google.
When you use iCloud Photos, the same photos are available from all your devices. So you only need to download the app on one device. It doesn't matter which device you use, but a computer might have a stronger Wi-Fi connection.
You also don't need to download those photos from iCloud Photos before you start.
Step 2. Turn on Back Up & Sync and select your photo storage size
With Google Photos or Backup and Sync installed, open the app, and let it have access to your photos. It needs this to copy those photos to the cloud!
Choose to turn on Backup & Sync then choose whether to upload in high quality or original quality. Remember, you get unlimited high quality but only 15GB of original quality photos and videos for free. 
I don't recommend turning on the option to Use mobile data when there's no Wi-Fi, unless you've got a truly unlimited data contract. My own photo library is 120GB, and it makes me sweat to think about what my carrier would charge for that data usage!
Finally, make sure you sign in to the right Google account and hit Confirm to start uploading your photos.
Step 3. Wait for Google Photos to finish backing up all your photos
And now we play the waiting game. Keep Google Photos open on your Apple device, or it stops backing up your photos.
Depending on how many photos you've got, it might take anywhere between a couple of hours to a couple of weeks for Google Photos to back up everything. For reference, it took me about 24 hours to do 1,000 photos, but your mileage may vary.
Check the progress of your backup from the Google Photos app by dragging down from the middle of the screen. In the Backup and Sync app on Mac or PC, click the icon in your menu bar to see the progress.
Some people claim you need to download your photos from iCloud Photos before you can upload them to Google Photos. 
This isn't true, which is good news for those of us with more photos than hard drive space, but it might be a factor in slowing down the transfer.
Step 4. Double check all your photos were transferred to Google Photos
When the backup is complete, you need to make sure no photos were missed.
Browse through your Google Photos collection from the app or by going to Photos Google and signing into your account. Look at the first and last photos to make sure they match what you were expecting or search for some of your favorites.
You can see how many photos were in iCloud Photos by scrolling to the bottom of the Photos app. Take note of this number and compare it to what Google says you have in your Google Dashboard.
Hopefully, they're the same!
If any photos are missing from Google Photos, find out what device they're stored on and make sure Google Photos has finished backing up from there.
Step 5. Download a local backup of your iCloud Photos (Optional)
If you chose to back up high-quality photos and videos to Google Photos, this is your last chance to download a copy of the originals from iCloud. If you want to do that, make sure you have enough storage to save them all on your computer first. 
Go to iCloud's website and select your photos in chunks of 1,000, then click the download button. Depending on the size of your iCloud Photos library, this download may take a while. 
Step 6. Turn off iCloud Photos on your devices
Now your photos are all in Google Photos, and you've got a local backup of the originals if you want one. It's time to delete your iCloud Photos to free up your iCloud storage or cancel that monthly subscription.
Don't choose to turn off iCloud Photos from your device settings just yet. That removes the photos and videos from your device but doesn't delete them from iCloud. So your iCloud Storage stays full.
Instead, you need to delete all your photos and videos in the Photos app. 
But before doing that, delete one photo first and make sure it doesn't get removed from Google Photos as well. It shouldn't, but it has happened in the past.
If your Google Photo library is unaffected by what you do in Photos, go ahead and delete everything from the Photos app to clear out your iCloud Photos. The quickest way to do this is to use the Select All shortcut (command+A) at iCloud's website. 
Deleted photos remain in the Recently Deleted folder for 30 days. 
When you finish, turn off iCloud Photos in the settings of every device, so new photos aren't saved to iCloud again.
How to turn off iCloud Photos on an iPhone, iPad, or iPod touch:
Go to Settings > Photos.
Turn off iCloud Photos.
Choose to remove photos from your device.
How to turn off iCloud Photos on a Mac:
From the menu bar, go to Apple > System Preferences… > iCloud.
Next to Photos, click Options…
Uncheck iCloud Photos and click Done.
Choose to remove photos from your Mac.
And here we are for the photo finish! Remember, to view photos on your Apple device, you need to use the Google Photos app. 
How's your device feeling now? Physically lighter with all those photos removed? Or is just the weight off your shoulders now your iCloud storage is empty!
Let us know your own experiences with Google Photos or iCloud Photos in the comments. Which do you prefer and why?