With Bluetooth becoming the standard for inter-device connectivity, it is no surprise that there are a lot of Bluetooth devices that one can choose and pair his or her Macbook with. A few years back all you had was a probably a good old Bluetooth keyboard or an external bose speaker that was paired to your computer. Now the possibilities are endless.
As you keep adding new Bluetooth devices to your Macbook, the number of Bluetooth devices on the list keeps on growing. We will show you how to remove old Bluetooth devices from your Macbook that you no longer use with this quick tip and address how to troubleshoot some of the common bluetooth issues.
This will help you manage the list of devices that are available on your Macbook. This is a very simple process. Let's get to it!
Easy Steps to Remove Old Bluetooth Devices from Macbook
Make Sure that Bluetooth is turned on. Click on  > System Preferences > Bluetooth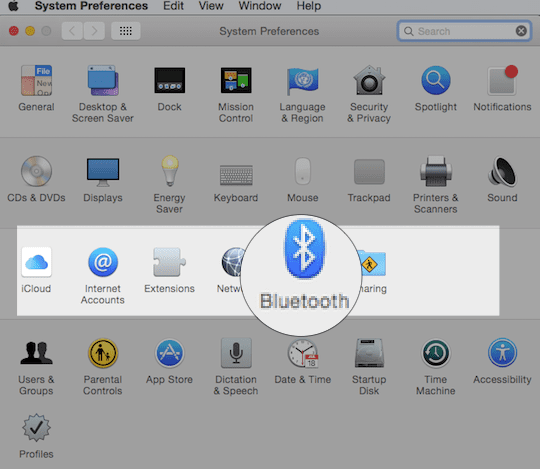 If you are unable to see the Bluetooth icon on your main screen at the top right corner, make sure that it is ON and you have enabled the menu item 'Show Bluetooth in menu bar'
You can remove the bluetooth device here by just clicking on the 'X' button the right.
The other option is to Press and hold the 'alt' /'option' key and click on the Bluetooth icon on the top right hand corner
Under the devices in the drop down, you will find all the Bluetooth devices that are connected to your Macbook
Choose 'Remove' from the menu and this will remove the device from the Bluetooth list of devices that were paired to your Mac at some point.
Cant' Remove the Bluetooth device on Mac, Fix
If you have tried the simple steps above and still can't remove the old Bluetooth device from your Mac, chances are that your plist file may require a manual refresh. These steps will remove all the Bluetooth devices and you will need to re-pair one by one all the devices that you want to use with your Macbook.
Using Finder on your Macbook, Type in

/Library/Preferences/com.apple.Bluetooth.plist

Grab the file and move it to trash
Reboot your Mac
This will remove all your Bluetooth devices and you can re-pair the devices that you are going to use with your Mac
Bluetooth Not Working after Latest upgrade? Fixes
Some users have noticed issues with their Bluetooth after updating their devices to the latest macOS update or iOS update. If you are experiencing problems, we have got you covered. Please check our detailed macOS Bluetooth troubleshooting guide to get a handle on these issues.
Please feel free to share the post if you found it useful.
Obsessed with tech since the early arrival of A/UX on Apple, Sudz (SK) is responsible for the original editorial direction of AppleToolBox. He is based out of Los Angeles, CA.
Sudz specializes in covering all things macOS, having reviewed dozens of OS X and macOS developments over the years.
In a former life, Sudz worked helping Fortune 100 companies with their technology and business transformation aspirations.