Back in March 2021, Apple surprised everyone and officially discontinued the HomePod. There were some expectations that this could be in the cards, considering that the HomePod had been around for the better part of three years. However, some hoped for a true HomePod successor instead of leaving the line with just the HomePod mini.
Related Reading
Unfortunately, that hasn't been the case as the HomePod mini remained the only smart speaker available from Apple until January 2023. Out of the blue, Apple announced and released an all-new and updated "standard" HomePod, stating that there has been enough customer demand for a bigger HomePod to make its return.
That being said, you might want to know what the rest of the market looks like, and we're taking a look at a few of the best Apple HomePod alternatives. Some of these can be used to create a studio pair, while others are just great smart speakers even if you already own a HomePod or HomePod mini.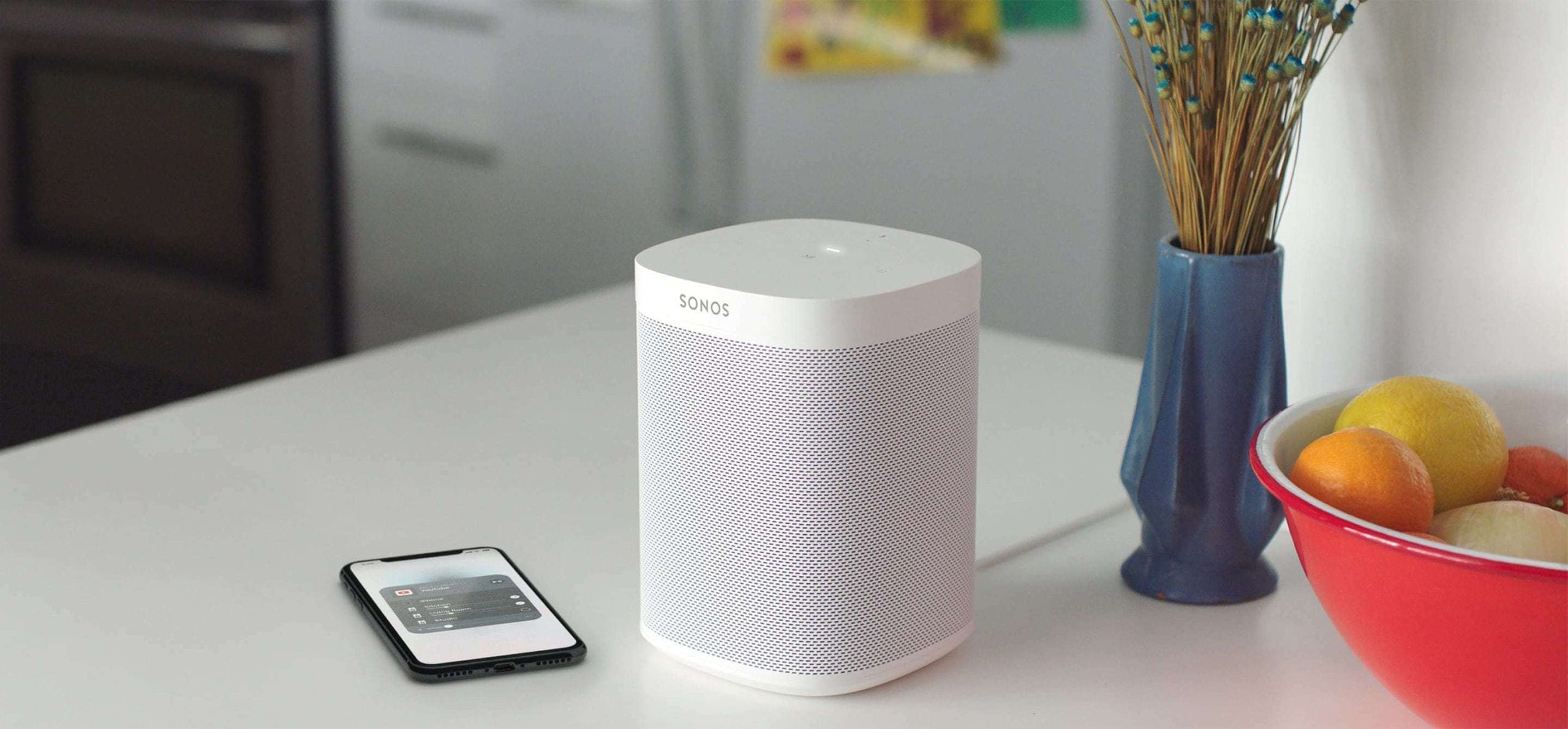 The Sonos One is the most likely option to take over the helm, as this is the company's entry-level and smallest speaker. You can pair two of them together,  just like the HomePod making for a great option to add to your TV setup.
Along with featuring touch-capacitive controls on the top, the Sonos One also has Apple AirPlay 2 built-in. There's a built-in microphone, which goes perfectly with the ability to use either Amazon Alexa or Google Assistant for voice commands.
Perhaps the best part about the Sonos One is not only the fact that it can be paired with other Sonos One speakers, but it can also be paired with other Sonos speakers in the lineup. Sonos has quite a few different speakers available, These include soundbars that would work quite well in replacing the HomePod in your home theater system.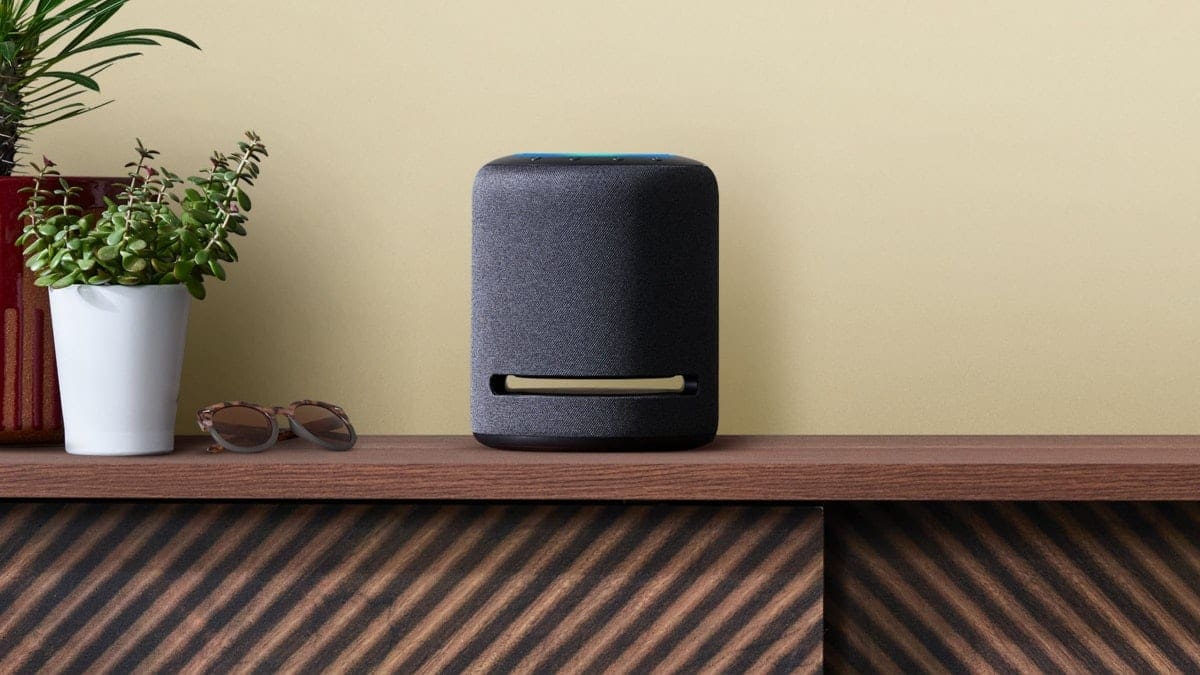 Over the course of my time in the tech industry, it seems that many folks end up going with Amazon Alexa over Google Assistant for speakers and voice assistants. A large reason why could have to do with the fact that there are Alexa-powered speakers available at every price point. But if you're looking to replace the Amazon Echo Studio, the only real option is the Echo Studio.
The Studio features a total of five speakers inside, helping to make this rated for Dolby Atmos. This brings superb sound quality, and if you want a bit more "punch", there's a combination available that includes the Amazon Echo Sub.
There are microphones built into the Echo Studio, so you can use this to control your smart home products. There's also the added benefit of sound adaptation, meaning that the Studio automatically senses the acoustics of your room and adapts the sound for the ideal playback.
In the days before the HomePod and AirPods, Bose speakers and headphones were a fan-favorite for Apple users. The company may not have the same foothold that it once did, but that hasn't stopped Bose from releasing some solid new speakers. That brings us to the Bose 300 and Bose 500 speakers.
The smaller Bose 300 speakers feature built-in Amazon Alexa, while providing 360-degrees of sound just like the HomePod. While Alexa support is great, the Bose 300 and 500 speakers also feature Apple AirPlay 2 support. You can even go so far as to use this as a traditional Bluetooth speaker if you don't want to fiddle with Alexa or AirPlay.
With Bose SimpleSync, you can grab a couple of these speakers and easily pair them together. Then, your audio playback will be perfectly synced together, without causing too much of a headache.
For many, Anker may sound like the brand of one of your iPhone 12 chargers. But the company also is the home to the Soundcore brand, which focuses on audio products. The Soundcore Motion+ is one of the latest offerings from Anker, and is essentially a robust Bluetooth speaker.
Sound quality shouldn't be an issue thanks to the dual woofers, tweeters, and passive radiators that are sure to fill the room. The Motion+ is also a great option to throw in your bag for a day at the pool with its IPX7 water resistance, along with up to 12 hours of battery life. Plus, you can pair two of these speakers together to get that surround sound you want.
Admittedly, we haven't had much experience using Libratone products, but this seems to be another fan favorite for high-quality speakers. You'll find a unique cylinder design, providing 360-degrees of sound, along with Libratone's space sensing technology to adjust the EQ automatically.
One of the best features of the Zipp 2 is the fact that it can be paired with up to TEN other Zipp 2 speakers. This makes it so you can put a speaker in every nook and cranny in your home and get some pretty awesome playback.
As you might expect from a company with a reputation like Libratone, this speaker is packed to the gills when it comes to compatibility. You'll get AirPlay 2 support, Bluetooth, Wi-Fi, and a 3.5mm headphone jack. That's in addition to the voice assistant compatibility thanks to the six far-field mics that are built-in.
The final and most obvious HomePod replacement is the HomePod Mini. This speaker debuted late last year, and is Apple's response to Amazon's Echo and Google's Nest Audio. Now, this won't replace your home theater system. Instead, you'll want to look elsewhere and maybe into a subwoofer when it comes time to replace the HomePod.
However, if you want some smaller Siri-powered speakers, you won't be disappointed. From a feature standpoint, the HomePod Mini handles everything that the HomePod does. It just does so in a much smaller footprint. The design is the same, there are touch controls on the top, along with 360-degrees of sound.
It's clear that Apple has enough confidence in the Mini that it can hold down the fort. We wouldn't be surprised to see a new HomePod in the semi-near future, but it's likely going to be a while.
What are you switching to?
Truth be told, you don't have to switch away from your HomePod just yet. Apple is planning on continuing to support it in future software releases. However, the writing is on the wall for the end of life nearing faster than expected.
Let us know whether you've replaced your HomePod setup, and what you ended up replacing it with. And if not, let us know why you haven't done so yet.
Andrew Myrick is a freelance writer based on the East Coast of the US. He enjoys everything to do with technology, including tablets, smartphones, and everything in between. Perhaps his favorite past-time is having a never-ending supply of different keyboards and gaming handhelds that end up collecting more dust than the consoles that are being emulated.